Don't be caught off guard by an OSHA inspection.
In December 2012, the Occupational Safety and Health Administration (OSHA) announced that it had sued DKS Structural Services, a Huntsville, Ala.-based company that specializes in structural relocation, foundation repair and leveling, for allegedly terminating an employee who refused to enter a 15-foot-deep trench that did not have adequate protection to prevent cave-ins. The lawsuit sought back wages, interest and compensatory and punitive damages for the employee, expungement of the employee's record and a permanent injunction against the employer.
According to OSHA, the walls of the trench began to slide and cave in, breaking the ladder that was used to enter and exit the trench. The employee was directed to access the inside of the trench by being lowered in by the bucket of a backhoe. When he refused to do so, the employer allegedly told him to "get in the hole or go home." The employee again refused and was immediately fired.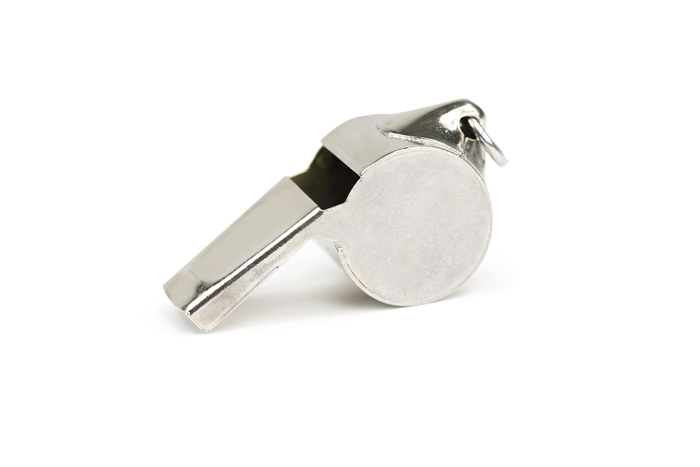 The lawsuit is the result of a complaint filed by the employee with OSHA, which found that the company unlawfully and intentionally terminated the worker for engaging in activity protected by Section 11(c) of the Occupational Safety and Health Act, which prohibits retaliation against employees who report or refuse to work in unsafe conditions. "When an employer fails to correct a hazardous condition, workers have the right to refuse to enter an unsafe area without fearing retaliation," says Cindy Coe, OSHA's regional administrator in Atlanta, Ga. "Employers violating this basic right will be prosecuted to the fullest extent of the law."
The case is part of a growing nationwide trend that may have a severe impact on the construction industry. Over the last several years, as part of a "multifaceted plan for strengthening the enforcement of 21 whistleblower laws," OSHA has restructured its whistleblower program and has made changes to its program policy, training and internal systems. For example, OSHA recently announced that the Office of the Whistleblower Protection Program will report directly to the higher-profile Labor Department's Office of the Assistant Secretary, rather than the Directorate of Enforcement Programs. The Department of Labor called the restructuring a "significantly elevated priority status for whistleblower enforcement." Even before the agency's new efforts, OSHA handled 34-percent more cases in fiscal year 2012 than in 2009.
When we read about whistleblowing, we tend to think about big banks and white-collar crime, but OSHA's initiative clearly extends the possibilities to construction companies. Employers need to understand what these changes are and how to take proactive steps to avoid potential investigations and ensure that they have defensible policies in place should an investigation arise.
OSHA Whistleblower Law
As any construction company should know, under the Occupational Safety and Health Act of 1970 (OSH Act), employers must provide a "safe and healthful workplace." Employers need to comply with all the specific OSHA standards applicable to their industry as well as the General Duty Clause of the OSH Act, which requires employers to make sure that their workplaces do not have any "serious recognized hazards."
Employers must ensure that workers abide by all safety requirements that apply to their work. They must also alert workers about workplace hazards, keep accurate records of work-related injuries and illnesses, perform workplace tests and provide medical tests required by OSHA standards. They also have to post OSHA citations as well as the OSHA poster. Employers are required to notify the agency within eight hours of a death or when an accident sends three or more workers to the hospital. 
Under the OSH Act, employers cannot discriminate against workers for exercising their rights, which include filing an OSHA complaint, taking part in an inspection or talking to an inspector, seeking access to records about exposure and injury and raising a health or safety complaint. Adverse treatment of an employee for engaging in such activities is at the heart of a whistleblower claim.
According to OSHA, possible retaliation against employees can include firing or laying off, blacklisting, demoting, denying overtime or promotion, disciplining, denying benefits, failing to hire or rehire, intimidating, threatening, reducing pay or hours and hurting chances of promotion through reassignment.
What to Do Now
Employers should expect an increase in the number and intensiveness of OSHA investigations and inspections, especially if a whistleblower claim is involved. In order to minimize the chance of coming into OSHA investigators' crosshairs, employers should take several steps.
Review and update health and safety programs. Common industry practices may now leave employers vulnerable to whistleblower claims. Companies should consult with in-house attorneys and outside counsel to determine whether their processes and procedures need to be revised. They should also look at best practices among their peers and customize programs to match their needs.
Employers need to consider how they can promote a culture in which employees feel comfortable raising concerns. Safety programs should explicitly state that no punitive action will result from legitimate safety complaints. Rather than a punitive approach to safety hazards, employers should consider incentive programs that encourage workers to raise concerns and report problems to the appropriate people. Along with safety program incentives, employers should also review training procedures to see if any areas of weakness exist, and then address them.
Educate All employees
When workers have concerns, they should know exactly what steps to take in order to raise those concerns. A suggestion box, hotline or anonymous email account that is managed by an independent third party are all viable options. HR and legal advisors should be involved in this process as well.
Managers and supervisors should receive training about how to manage employee safety complaints. They should also be trained in how to escalate employee concerns up the chain of command when necessary.
Put everything in writing
Thorough documentation can help employers minimize liability when workers file a whistleblower complaint with OSHA. Companies should be sure to carefully abide by all OSHA reporting requirements. If a complaining or injured worker is ever disciplined for violating safety or other regulations, managers and supervisors should specifically record why the discipline occurred in order to ward off potential retaliation claims.
Employers need to understand the implications of OSHA's new emphasis on whistleblower investigations and inspections. By taking appropriate steps, they can minimize the number of potential whistleblower complaints that employees file, and they can lessen the impact and liability they face if OSHA targets them for an investigation.