BIM can improve the safety of your projects.
Traditional safety planning for construction projects is largely based on past experience and knowledge of common hazards and how to avoid them. Safety professionals are often tasked with creating a safety plan based on 2-D documents with little to no input into the design and construction process. Building information modeling (BIM), however, provides a significant opportunity to improve the safety planning process.
BIM has developed well beyond the ability to show where utility piping clashes. It provides visualizations of every aspect of a project, from excavations to structures to support equipment, long before a shovel hits the ground. "The discipline and effort it takes to make a project safe is intertwined with the discipline and effort it takes to plan, schedule and put in place quality work. Fully integrating BIM into these efforts just makes sense from a safety planning perspective," says Bill Gilbane, Jr., president and chief operating officer of Gilbane Building Company.
Gilbane's safety transformation, both behavioral and cultural, is based on a collaborative philosophy and lean approach. Applying the principles of continuous improvement, minimal waste and increased value to the company's safety program, Gilbane's safety professionals engage with their BIM teams regularly. This ensures that important decisions regarding potential site hazards are made earlier in the process, resulting in safer, more efficient sites.
Applying BIM to Safety Planning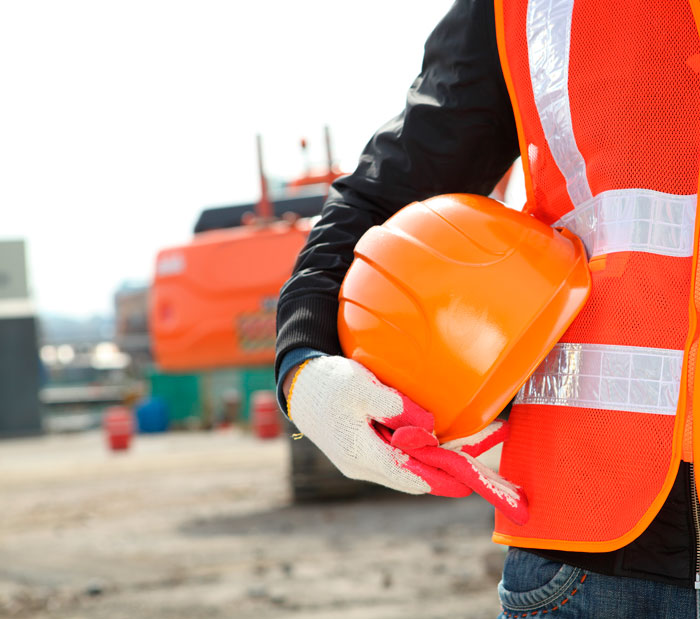 Site logistics is the process of planning and coordinating the construction area and surrounding areas impacted by the work. The logistics plan illustrates the placement of field trailers, site fencing, construction equipment, material staging, storage areas and other construction areas and identifies temporary pedestrian, vehicle, equipment and delivery routes. Having the ability to identify these elements visually before construction begins is central to more effective safety planning. BIM is beneficial for the site utilization plan as well, since it allows team members to see potential hazards before entering the construction phase and to take steps to mitigate those risks. Once construction begins, the opportunity to identify and reduce risk areas decreases substantially.
The ability to view project plans in 3-D also opens new ways to communicate with project owners. The model provides for a more informed dialogue about sequencing, project impacts and potential disruptions with the client, adjacent property owners, public officials and contractors.
At the Virginia Commonwealth University School of Medicine in Richmond, Va., Gilbane was able to show the owner where and when construction vehicles would be coming through and what the impact would be to campus activity. BIM also gave Gilbane the ability to define the perimeters that needed to be put in place at every point during the project.
These techniques resulted in fewer accidents, more efficient schedules and an improvement in logistics planning.  Specific components of the approach included planning for prefabrication to reduce the hours worked onsite.
Fewer Workers, Fewer Incidents
BIM allows more work to be performed offsite, creating a safer environment at the site. Since BIM is started earlier than most coordination efforts on a project, it's possible to have all beam penetrations done at the steel fabricators rather than onsite. Completing more fabrication work offsite means fewer trade workers onsite and a dramatic reduction in safety issues. On one recent project, Gilbane was able to completely prefabricate the building's soldered and glass lab system, saving hundreds of hours of above-ceiling soldering and brazing and reducing fire watch and hot work above the ceilings.
The team also used BIM on a recent lab construction project. Doing so permitted the prefabrication of both the hangers and supplemental steel, which provided flexibility in the product that was delivered to the owner. Placing the supplemental steel before any other material allowed for safe and efficient use of the entire above-ceiling area. This virtually eliminated rework. In these cases, safety was improved by shortening install time and preventing the stacking of trades.
BIM also allows trade workers to visualize how material is stored, handled, transported and removed from the project and how they access their work areas, move around the project and execute their work. The result is leaner, more efficient and safer projects.
 
The fact that computer-generated models are more exact than traditional methods of planning also contributes to projects' safety. During the recent construction of a manufacturing facility, the use of BIM allowed a 50,000 cubic-feet-per-minute dual-height air handling unit to be rigged into position with only one inch of clearance from the structural steel. BIM and a GPS tool provided the measurements and identified the hazards as well as the exact locations for cutting the roof to allow the installation of the unit.
As construction professionals, we need to continue to explore and communicate the impact that initiatives and tools like lean building and BIM have on safety planning. Driving the message home from both an executive and field-level approach is the key to success.