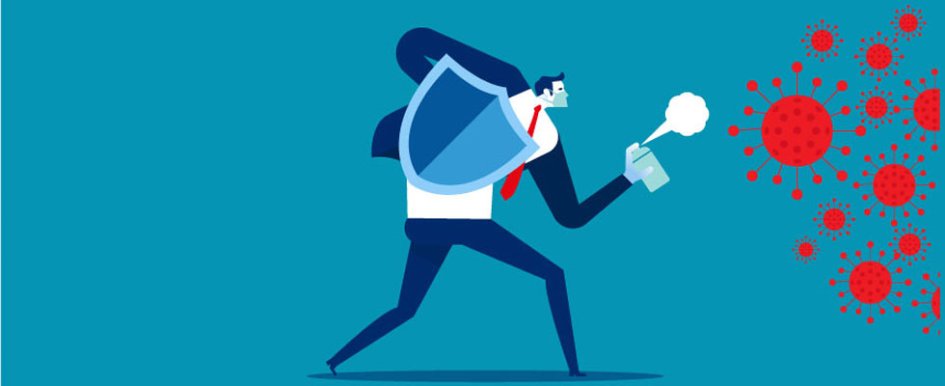 How to prep for better project outcomes amid the pandemic
Friday, September 25, 2020
With commercial construction back to work and projects across the country continuing to add jobs, one study indicates 56% of industry losses since the beginning of the pandemic have been recovered. This indicates owners face new or different aspects of liability due to the COVID-19 environment.
While many contracts account for the effects of force majeure events, the unique nature of this year's disruptions and return-to-work adaptations may open the door to some equally unique claims or litigation. New and frequently changing parameters across the industry will require all parties—including owners, developers, design professionals and contractors—to adopt a targeted approach to their preparedness, while maintaining flexibility to stay successful.
One of the riskier things construction business owners can do right now is to view the return to work as a return to normal, whether that means disregarding safety and health protocols or failing to be on top of the primary issues impacting others across the industry.
With so much uncertainty about longer-term impacts, communication is essential through every level of the project to make sure all team members are in sync with the changing parameters. Adapting operations and expectations is worth the time and consideration in order to help reduce a project's risks.
While factors outside of personal control continue to influence all facets of the work, a large part of making sure that COVID-19-related liabilities don't continue to severely impact a project is careful oversight of vendors and contractors. Though many of the risks facing each are specific to their own work, the nature of litigation means all parties involved in the building project are susceptible to being brought into a suit. Their lapses are not separate from the project itself, particularly if owners have also failed to set the tone through their own preparedness for the potential impacts on the project.
What does preparation look like under current, and potentially ongoing, circumstances? The following four factors can help put your team and its projects in the best possible position to successfully navigate the effects of the pandemic.
For ongoing projects, begin by thoroughly documenting the project's progress—as well as any disruptions and delays that can be attributed to the pandemic's impact—to establish a clear record. This includes segregating known or claimed impacts pre-shutdown to those impacts created solely by the shutdown due to varying issues and fact patterns and different facets of recovery under each contract. For upcoming projects, accept the reality that time and cost of performance may be higher than in the pre-COVID-19 era.
Make sure you are knowledgeable about the specific details in your own contracts and coverage, rather than assuming you're protected or won't be affected. For example, under one contract, a contractor may be only entitled to an extension of time; while another contract may allow recovery of extended general conditions; while another contract may, under a suspension of work provision, allow for an extension of time for a reasonable period and then permit recovery of both time and money once it is determined that the period of delay is "unreasonable." If you're not sure what your contract calls for, you won't know what liability you have.
Remember that your agreements don't exist in a vacuum, and federal, state and/or local directives may continue to alter plans. Prepare to the best degree possible by establishing plans of action that properly address the required changes for COVID-19 compliance while remaining flexible as conditions or parameters change. Take the time to reach out to experts like consultants, brokers and lawyers to clarify your understanding and prepare for possibilities you hadn't previously considered.
You are only as good as your people, so protect them. Create an environment in which they can safely work. An unhealthy employee or worker not only risks that person's well-being, but also could impact the health of others. Projects are still constructed by people, not machines, so surviving each project with minimal economic harm is dependent upon administrative, management, supervisory and craft personnel being available to work.
As so many elements of the industry have already been impacted, from cost and schedule to personnel, we know the new risks will be an ongoing element of work this year. There's great possibility that such effects will also continue into 2021 and beyond. Don't risk further liability by not preparing, periodically revisiting preparations, and revising preparations for existing and planned construction.