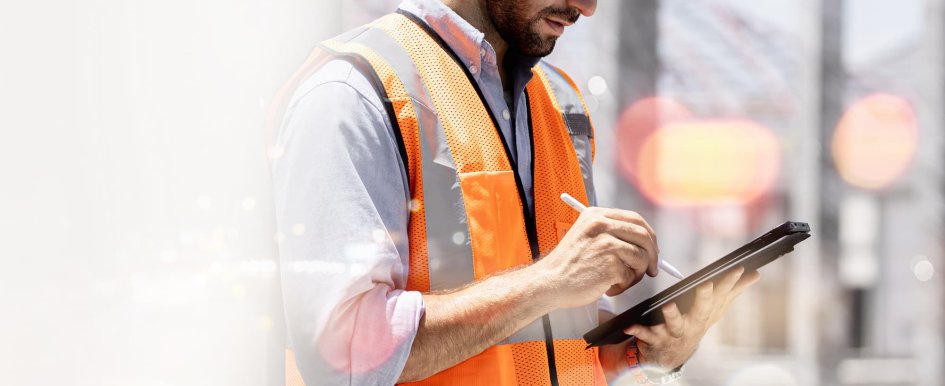 Exploring the tech that gets construction leaders talking

Ruben Valdez
Director of Business Development
BoxLock Inc.
BoxLock is a supply chain access control platform. BoxLock's patented hardware-enabled software as a service solution provides operational control, inventory management and audit logging capabilities to leading construction, industrial distribution, transportation and warehousing companies, making their operations more efficient, accountable and reliable wherever assets are stored and transferred.  
For construction applications, BoxLock's hardware (a physical padlock that is connected to our cloud platform via cellular chip) allows for real-time tracking and security for valuable assets. BoxLock integrates with platforms used by contractors daily including Procore, DeWalt Tool Connect, CribMaster and Hilti ON!Track.
Using the barcode scanner embedded in the padlock, users can control access to different areas on a site (job boxes, delivery boxes, tool storage, shipping containers, cages, gates, etc.) and understand when someone attempts to access these locked spaces and what assets are being removed or replenished.
BoxLock's Supply Chain Access Control Platform reduces the risks of losing materials on jobsites by offering a secure and reliable system for managing tools, assets and materials. By requiring authorized access through scanned barcodes, combined with active and passive tracking, the platform helps to ensure that only authorized personnel access materials. 
As mentioned above, smart connected padlocks are equipped with a barcode scanner. This ensures access is restricted to authorized personnel only. These locks connect to our BoxLock Control software platform via either cellular or Wi-Fi connectivity to provide a chain of custody throughout the entire transfer process.
For contractors, the construction company on-site would share digital keys (dedicated QR codes) with contractors and subcontractors able to access the locks. These QR codes are shared through a text or email. Our software also allows you to deactivate the keys to those folks who are no longer working on-site.

The coolest piece of technology we've seen and are using is GCI Services Inc.'s interactive customer portal. This allows the customer to track their project in real time, and it takes the mystery out of what is happening or about to happen with their project. Only clients, workers, subs and design professionals who we grant permission to access it are allowed to log in and navigate the portal. One communication can reach everyone who has enabled that particular instant notification. This is super-efficient. No more picking up the phone and calling everyone to relay the info (or emailing, texting, etc.). Customers love it. They can alert us to things they see, changes, or simply follow the alerts and scheduling we share with them. It keeps them in the know and puts them at ease with the unknowns of the project. You can instantly update your customer or team member with pictures, invoices, change orders, schedule updates, videos, etc. They will receive either a text or email, or both if they desire.