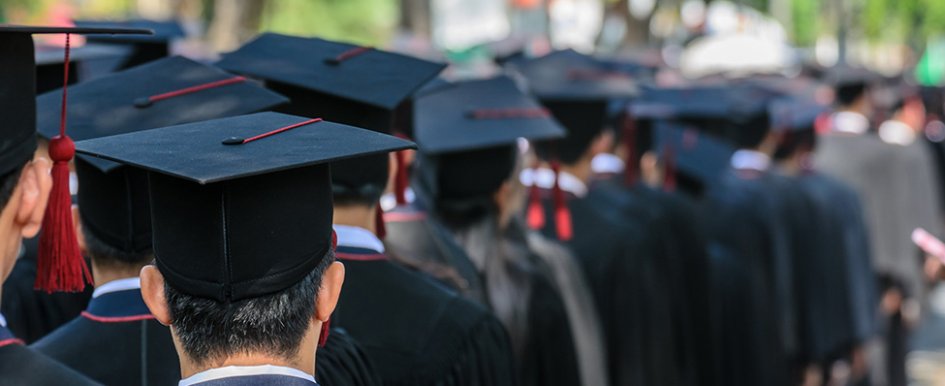 5 FAQs from graduates entering the job market
At Virginia Tech, preparing for a career in the construction industry doesn't begin senior year. Students' first few months in the class also involve site visits, guest lectures from industry professionals and career fairs with opportunities to network with hundreds of company representatives. These relationships are absolutely crucial, not only for our students but also for companies to see students' growth over time.
As students begin to look at their path forward and career in construction, many are in a great position — multiple job offers and a world of opportunity in front of them. There are many considerations that go into a student's first full-time
job. The following are five main themes that each student considers in one way or another.
1. How do I decide where to live?
Right after graduation, many students are at a time in their lives when they want to travel or try out a new city or location for a while. However, many know exactly where they want to be, whether that is near family, networks of friends or the projects they want to work on. Regardless of where they live, they want to know the specific project and/or office locations early enough to position themselves for a short commute home. Many alumni describe feeling anxiety about finding proper accommodations in a high-rent and limited supply housing market. After experiencing the strain of moving once, most alumni say they prefer to settle down in an established location to be close to partners, family and friends. 
Other alumni change jobs more frequently, something that appears to be a side effect of the current economic climate. They know their skills are in high demand and can see a location as temporary. A great way to improve employee retention is by encouraging people to engage in out-of-office experiences and put down roots — two things that can help their well-being outside of work. Local tours of the city, introducing students to neighborhoods, getting involved in community centers, and attending sporting or other events as part of a company mentorship or human resources (HR) program are great examples of these out-of-office experiences. 
2. How do I decide between companies?
There are a couple of different hiring philosophies for companies and students. A popular one for companies is to entice students early with strong internship and co-op offers and build upon that experience into a full-time job. For some students, it's a great opportunity to learn the ropes and company culture before committing to a full-time position. Often, companies will offer a full-time signing bonus for each summer spent learning under their leadership. However, if the student only has firsthand experience with one company, then there is a risk that, after full-time hire, the student will discover the company isn't a good fit. 
Other times, students work for different companies each semester. They get to see different facets of the industry and decide what area best suits their skills and ideal working environment. The downside for companies is training new people each year.
Inevitably, no matter which path the students choose, they begin asking, "Is this company a good fit for me?"
This is a dilemma that they often seek advice for, but it's not an answer an educator can give a "yes" or "no" to. It's important for students to be able to weigh what factors are important to them, whether that's location, money, opportunities for growth or something else. An alumnus who works at the company in question can be great resource for students. This allows someone who has been in their seat to have the opportunity to talk through their decision-making, as well their experience in the company. It also creates a direct networking opportunity for a company and the student body.
Graduates receive multiple offers. It's a good problem to have, but the decision leads them to look at ways to decide between companies. We encourage them to weigh the factors that are important to them. While some graduates focus on dollar value, most make the decision based on company size, ability to move ahead in their career, project type and company culture. The culture considerations not only take into account the location and size but also work-life balance, ability to make friends, diversity, cleanliness and integration of technology.
At the end of the day, it's a choice that only they can make, but you as a company can help alleviate concerns and questions by being transparent.
3. Is this a good offer?
As students decide between multiple offers, we discuss what is included in a job offer, and we ask how they weigh those components (pay, benefits, retirement, vacation, company vehicle, etc.) so they prioritize what is most important to them. If there's one thing to know, it's this: The construction industry is small, and people talk — especially students. Our students seem to know exactly how much their peers are making.
Students often ask about average starting salaries. We can provide averages, but we prefer to provide the maximum salary, which was $84,500 for the class of 2022.
Usually we ask, "Do you feel comfortable with that offer given the cost of living where you plan to live?" This prompts students to do some research on the area, average rent and housing prices. Students weigh more than just the salary; they consider some of the other benefits: signing bonus, moving stipend, truck, retirement, etc. Many do not put much emphasis on health insurance because they are young and healthy or on their parents' plan. A major difference with these students versus other sectors is how they view their working space. They expect to be in an office or trailer and are not impressed by the aesthetics. While gimmicks such as beanbag chairs, games or other fun workplace things may work with younger interns, graduating seniors do not care as much. 
4. Should I negotiate for a better offer? How?
First, we find out what they want to negotiate for: Is it more vacation, more opportunities for upward mobility or more benefits? Often, their answer is higher pay. If a student wants to try their hand at negotiating, we encourage them, as long as it's polite. Although some companies do not negotiate, typically the worst a company will say is no. We have never seen a company revoke a job offer related to an attempt to negotiate. If the company does say no to the negotiation, then students either take the job anyway or consider a different option. 
Students are not looking to be greedy, but they talk more about their salaries with each other, and they want to earn equal or higher salaries than their peers. We are supportive, but also remind them it is not polite or common practice to discuss salary with anyone, especially their peers. 
Unfortunately, the industry's starting salaries have stalled in the past decade. Averages are slowly edging upward but not at the same rate as our engineering competitors, such as computer science and other engineering disciplines. Raising the average starting salary ultimately helps us recruit higher quantity and quality students we can educate to become the next generation of construction industry leaders.
If you are unable to meet a student's negotiation request due to equitability for retaining your current talent, you can also walk them through your raise or bonus structure and discuss promotion opportunities. This allows the student to map out their long-term financial goals.
5. How do I decline an offer from a company that I like or previously interned for?
Once students have evaluated their offer, they inevitably have to let another company down. We emphasize several things in this position: be polite, be upfront and timely. Since companies are looking to fill positions, the sooner they know, the sooner they can make an offer to someone else. 
However, the pendulum can swing too far the other way with companies giving too tight of a timeline for acceptance, which can scare students away before they have time to think about it. My recommendation for companies: If you want to hire a summer intern for a full-time position a year out, give the student at least one semester to figure it out.  
The pressure to sign can also lead to students pulling out of an accepted offer and burning bridges. We encourage students to leave companies and industry relationships in a good place. The construction industry is big, but it's also small enough that paths can easily cross over time.
At the end of the day, students have a lot to weigh as they enter the job market. The best form of recruitment starts with relationship building. Sign up to be a mentor, provide a guest lecture to a class, sponsor a capstone project, go beyond the typical career fair season, and find unique opportunities to further students' education by getting involved in the education process.