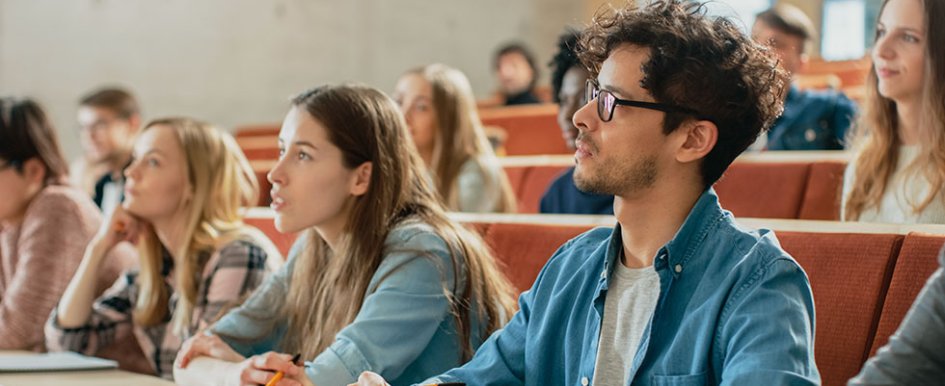 5 FAQs from undergrads & the advice they seek from educators
Addressing construction's labor shortage goes beyond luring candidates into individual companies with competitive salaries and benefits — it is about promoting and redefining the industry as a whole. In academia, that work culminates at a college level with courses, research and exposure to experiential learning opportunities. Although we spend the majority of our time with those college-age students, the effort to get them into the industry often begins long before.
We educate students at a young age about life and opportunities in construction; those opportunities are not only for high school students but also middle- and elementary-age learners. We do this through several different summer camps targeting underrepresented kids and teens.
At Virginia Tech's Myers-Lawson School of Construction (MLSoC), we combine both old and new school methods to engage students. We still teach lessons through spaghetti towers and Lego brick-building, but we combine them with more unique hands-on lab experiences like constructing wood and concrete items.
Other favorites include introducing students to building envelope systems and heat transfer (i.e., testing out the thermal gun). Although we target our message to different ages, students in every grade level are drawn to opportunities that include hands-on technology, whether it be virtual and augmented reality, drones, exoskeletons, computer modeling systems or robotics.
When talking with college-age students, we focus on their passions: What do they want to do? What excites them? What subject or topic do they enjoy most in school? Many times, their answer describes the construction industry but doesn't actually use the word "construction." They report that their favorite subjects are math, engineering, design or "anything to do with money." They are interested in technology, sustainability and wanting to "make a difference." Many students we meet don't know enough about construction to understand how their interests fit with a career.
The following are a number of areas in which students are confused about when considering a career in construction.
1. What are the different industry sectors?
At MLSoC, we teach about the main four sectors: residential, commercial, heavy highway and industrial. But in further conversations, we also show how some companies focus more on subsectors within each of those (i.e., medical or tech-focused projects). These subsectors also allow students who have multiple areas of interest to find unique job opportunities through projects such as gas/pipeline, green energy or chemical work. Showing students both broad and specific opportunities allow them to find or create a place in this industry.

2. What kind of jobs can I get?
After showing students what the industry can offer them, this is when we show them what skills they can offer the industry. If they enjoy problem-solving, engineering calculations and drafting/AutoCAD, they can become designers and draft a portion or component of a building, road, construction system, etc., using codes and calculations. If they enjoy resource management-related activities, they can work in preconstruction and learn how to bid for work, interview for projects, and create preliminary plans, budget estimates and schedules. Within preconstruction, they can be estimators, schedulers and/or business development professionals if they are passionate about sales and planning. If they enjoy the management side of things, they can become an owner's representative and work with people and other companies to collectively create a solution within budget, time and logistical constraints.
Commonly, when students graduate from MLSoC, they start in entry-level positions such as project or field engineers. Many in these positions are working toward becoming project managers, superintendents or construction managers. The list of possibilities is endless, whether it is starting a company for the entrepreneurial spirit or virtual design for those who are more technology-attuned. The key when talking to these young students who have a world of possibilities ahead is showing the opportunities at their disposal, no matter where their interests lie.
3. What are the different paths to a specific position (manager, business owner, decision-maker, etc.)?
This is where we emphasize to students that no two paths are alike — some start as workers or apprentices, earning hands-on construction experience before moving up to foreman, managerial, or executive or business-owner positions. However, others choose to come through a two-year community college, four-year bachelor's program, or a five- or more-year master's program. The difference in what to choose and which path will be most successful depends solely on the individual and their needs. At the end of the day, there's no one right way to get to a goal — they should weigh the options for what makes the most sense for their future.
4. What do construction professionals do day to day?
We show students that, as with any industry, the day looks different depending on the job. In general terms,
l like to define it as "managing resources"; it covers managing people, money, equipment and time. Beyond that, we stick to other major themes including networking and teamwork — it is a people-heavy business — coordination, information collection and using the information to ask and answer questions.
5. What companies hire construction professionals?
Right now, nearly everyone is hiring, but the right fit is essential for longevity. Many people begin in general contractor or construction management firms when they first start, as it provides opportunities to work in the four major sectors. We encourage students to do their research as they explore potential career paths. Nationally ranked lists are a great resource, but for smaller companies, relationship building is an essential key for recruitment.
Once students have a better idea of the industry as a whole, getting out and trying it is the next step. Ultimately, students don't know what they want until they experience it, so we encourage students to try as many things as they can out in the industry while learning the technical side in the classroom.
As an industry, we can bolster the next generation of leaders by encouraging them to keep an open mind, take advantage of as many opportunities as possible and ask questions. We can also look to enhance partnerships between the construction industry and schools in the communities where we work.