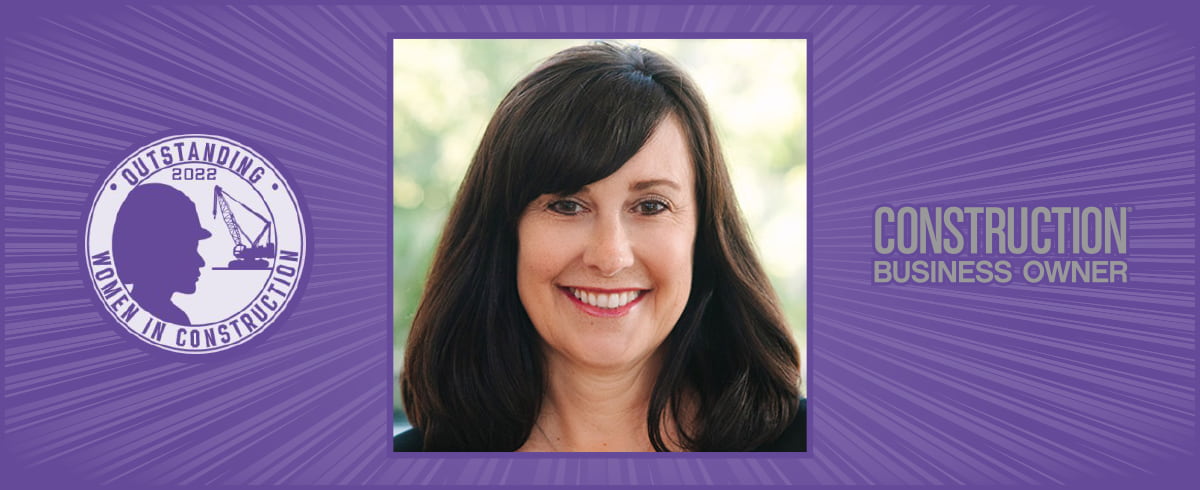 Outstanding Women in Construction 2022 Finalist
Thursday, November 10, 2022

No. 1 Must-Have: "Humor. Surrounding myself with people who have a good sense of humor is really important to me. I think you can get through anything if you can laugh at yourself."
Sarah Dunn has lifelong ties to the construction industry. Her father owned a construction company through which he built medical facilities and clinics throughout Wisconsin. Although Dunn grew up around the construction industry, her first career was in health care. Dunn worked for large health systems around the country, working on capital projects, strategic planning, marketing and physician recruitment. Eventually she moved back home to Madison and worked for various development and construction firms before joining CG Schmidt, a top-ranked construction firm in Wisconsin.
Dunn began her career with CG Schmidt 12 years ago. Her initial role was the director of client strategies, but she quickly rose through the ranks. She was promoted to vice president in 2019, then senior vice president in 2022. Dunn is the first female executive in CG Schmidt's 102-year history. She considers this one of the greatest accomplishments of her career.
Although Dunn came to construction from a nontechnical background, she utilized her interpersonal skills and passion for building relationships to make an impact on her industry. "Business development skills are hard to find, especially with people who are more technical in nature. When I first got here, I don't think they really knew what to do with me, because I approached things very differently. One of my greatest achievements has been carving out a role for myself in this firm when I didn't have a technical background."
Recent economic challenges have been tough for construction businesses to navigate.  The COVID-19 pandemic led to cost escalations, material delays and increased interest rates. As Dunn put it, "What is already a challenging business has become even more challenging." Although these issues present significant hurdles, Dunn maintains a steady outlook: "We continue to stay the course and deliver exceptional facilities that improve the lives of others."
Supporting women in the industry is a priority for Dunn. She is part of a women's networking organization that serves to mentor women starting their careers. She advises women new to the construction industry to find a well-connected mentor who is invested in helping them. "The higher you get in an organization, the fewer people there are to look up to and bounce ideas off of, so I prioritize having people I can count on professionally. I call that my board of governors," said Dunn.
True to her commitment for supporting women in the industry, Dunn advocated for her close friend, Traci Goll, to create a permanent space for Horizon High School. As the only recovery high school in Wisconsin, Horizon caters to students coping with addiction and mental health crises. Until recently, the school operated from a small, one-room building. Dunn worked with CG Schmidt to provide financial contributions and volunteer efforts to renovate the building. "I was glad to be able to support Traci in offering such an important resource to the community. Everyone was so excited to go and paint after hours on the weekends to help keep costs down. That was probably was one of our proudest moments as a team."
In her spare time, Dunn enjoys golf, tennis, pickleball and spending time with her family — including her French bulldog, Mabel. Community outreach is Dunn's passion. "If I can end the workday knowing I gave back to the communities where we serve in a positive way, I will know I've succeeded," said Dunn. She serves in multiple organizations, including Chief, Catholic Charities of Madison, Smart Growth, and Clean Lakes Alliance. "Creating connections and growing communities in the construction industry is incredibly fulfilling."