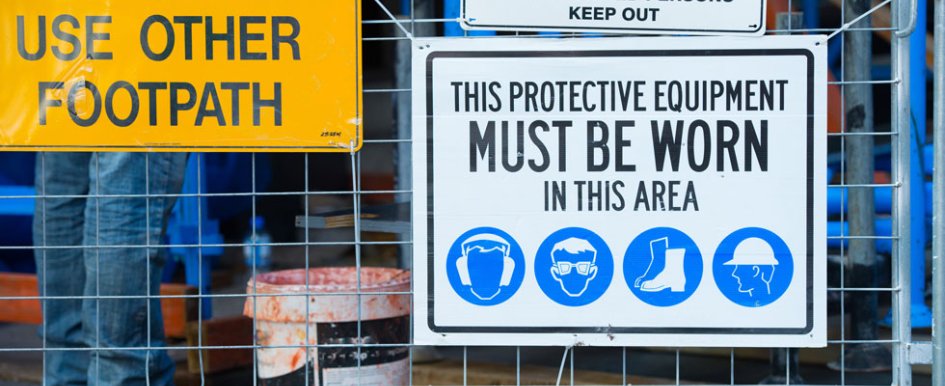 Best practices for tracking who's on your jobsite & why
Thursday, September 10th, 2020
As business owners across the country have discovered, adapting to a new normal in the middle of the COVID-19 pandemic is no easy feat. You face pressure to be there for your customers and return to pre-pandemic levels of operation.
At the same time, it's up to you to help keep your employees safe and healthy while implementing potentially lifesaving recommendations from the Centers for Disease Control and Prevention (CDC), as well as Occupational Safety and Health Administration (OSHA) guidelines.
In the construction industry, close quarters and shared equipment can make following these guidelines difficult. But it's essential that you clarify expectations and educate your employees on the dangers of COVID-19. This is particularly important as your jobsites become increasingly populated.
In a time when human proximity needs to be closely monitored, any visitors to your jobsites introduce an element of risk. Here's how you can modify your on-site visitor policies and subcontractor regulations in this new climate.
Establish Procedures for Jobsite Visitors
By now, you should have a comprehensive COVID-19 exposure control plan in place. Apply the same safety protocols you use for your employees to visitors. Consider implementing the following guidelines:
Require all visitors to make appointments prior to entering your jobsite. This will help you:

Accurately monitor exactly who's on-site at a given time
Give your employees time to prepare for visitors
Keep the number of on-site visitors to a minimum

Require visitors to fill out a daily assessment before entering the jobsite. Include questions on recent travel, symptoms they're experiencing, and any recent contact they've had with an individual who's tested positive. Ask visitors not to enter your jobsite if they're experiencing any symptoms. If they're already on-site when the symptoms develop, ask them to leave and contact their health-care provider.
Identify customer-accessible areas and provide visible, clear signage. Be sure all of your employees know procedures for redirecting customers away from restricted areas on and around the jobsite.
Modify your delivery and pick-up process. Here's what to include:

Coordinate site deliveries and pick-ups to minimize employee contact
Implement cleaning protocols to disinfect deliveries
Establish a drop-off location and procedures at jobsites
Minimize interaction and practice social distancing during deliveries
Develop a Subcontractor Protocol Program
Subcontractors may spend extended periods of time on your jobsite, which increases the likelihood of close contact with your employees. To help mitigate the risk to everyone involved, consider developing protocols specifically for subcontractors. Include the following:
Establish a daily sign-in/sign-out sheet. Being able to determine who visits your jobsite on a given day could prove vital in the event that a subcontractor or one of your employees is exposed to COVID-19.
Stagger task assignments and work schedules. This will help you reduce population density in specific work locations at specific times and make it easier for everyone on the jobsite to maintain social distancing.
Assign responsibilities to the jobsite superintendent. The superintendent, project manager or safety director should be responsible for evaluating daily tasks and performing site inspections. As part of their duties, they should communicate:

Any modifications to standard operation procedures
The tasks scheduled to be performed throughout the day
Guidelines and tips for incorporating social distancing
Requirements and guidelines for personal protective equipment

Increase frequency of breaks. Some workers may report struggling to breathe while wearing a mask in warm weather. To help minimize this risk, encourage workers to take frequent short breaks—ideally in a location that allows for social distancing, so they can temporarily remove their mask.
By demonstrating your commitment to helping your employees, subcontractors and other visitors stay safe and healthy—and making modifications as the CDC and OSHA learn more about this constantly evolving virus—you play a key role in our country's collective goal of returning to normalcy as soon as we safely can.