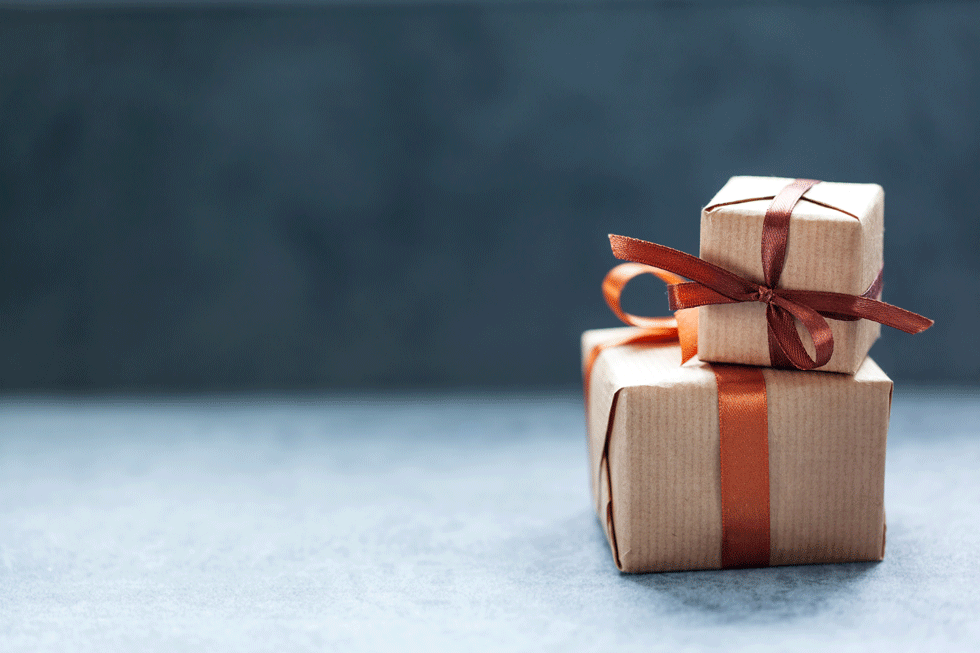 10 gifts for the construction professional on your list
Sunday, December 20, 2020
Are you scratching your head trying to find the perfect gift for your employee, coworker, friend, or family member who spends most of their time on the jobsite?
Look no further—we've rounded up 10 gifts to make working on any project more enjoyable, whether it's at home over the holidays or building a multi-million dollar structure in the new year. Bonus: If you're an Amazon Prime member, you might be able to snag one or two of these last-minute finds in time for celebrations. Happy holidays from all of us at CBO!
With hearing loss a common issue among veteran construction workers, these earbuds from Isotunes offer protection and the ability to listen to music, podcasts and other audio. See all of the features of these earbuds on the Isotunes website, or find them on Amazon. 
This smart notebook is perfect for the person who still likes to put pen to paper, but could use a more efficient way to take those notes from paper to a digital format. Check out the entire line here, or check out this bundle on Amazon.  

With a significant portion of the United States experiencing its first snowstorm of the year, these high-quality, durable pair of gloves are just the right gift. 
See all the colors available on Carhartt's website, or check them out on Amazon. 
More power, longer battery time, and performance—all in one tool. The DeWalt brushless tools, including this 7 1/4 inch circular saw, come with FLEXVOLT Advantage tool technology. 
Learn more about the circular saw on the DeWalt website. Find the circular saw on Amazon here. 
Finally, women in construction are beginning to have access to gear that offers comfort, safety and style. Case in point: this work boot offers an aluminum toe and an oil- and slip-resistant outsole. The boot is available in men's and women's sizes. See the boot on Keen's website, or check it out on Amazon. 
Make short work of cleanup on any project with Makita's three-speed cordless blower, which weighs only four pounds and features a rubberized grip for optimum user comfort. 
Check it out on Makita's website or on Amazon. 
Whatever the job, a sturdy safety knife is good to keep on hand (see what we did there?). This one from Stanley is just one in a line of 16 different knives. Learn more about them all on Stanley's website. 
Winter won't last forever, and when it's over, this fan will help when things get heated. The cordless fan has three speed settings and weighs a little less than 4 1/2 pounds. 
Get all the details on Craftman's website or check it out on Amazon here. 
Until the weather warms up, though, a heated jacket is the perfect gift for the construction professional in need of a little extra help out on the jobsite. This jacket features three powered heating zones—two chest zones and one in the lower back—and three temperature settings for maximum comfort. 
Learn more about Bosch technology on the company's website; and buy this jacket kit on Amazon here. 
Whatever the task, whatever the location, a quality light source is always necessary. Why not invest in one that can fill large areas with light by offering 4,000 lumens of Trueview High-Definition Output. The flood light also boasts 12 hours of run time and features three different modes to choose from. 
Find out more about the Rover flood light here.