Aug. 1, 2023 — Caterpillar Inc. said on Tuesday that strong demand for heavy machinery from construction and mining industries was expected to drive full-year operating margin near the top end of its prior forecast, sending its shares to a record high.
The company, seen as a proxy for global economic activity, also reported better-than-expected second-quarter earnings, as sales rose across all of its main businesses.
Demand for heavy equipment has been improving as the U.S. upgrades roads, railways and other transportation infrastructure under Biden Administration's $1 trillion package that was approved by the Senate and signed into law in 2021.
Rising spending by miners to meet an insatiable appetite for lithium and rare-earth minerals, which are used to power electric cars, has also lifted sales of mining machinery.
"We now expect adjusted operating profit margins to be close to the top of the targeted range relative to the corresponding expected level of sales," Caterpillar CEO Jim Umpleby said during an investor call.
The company had forecast an adjusted operating profit margin between 10-13% and 18-21% when it reported fourth-quarter results on Jan. 31.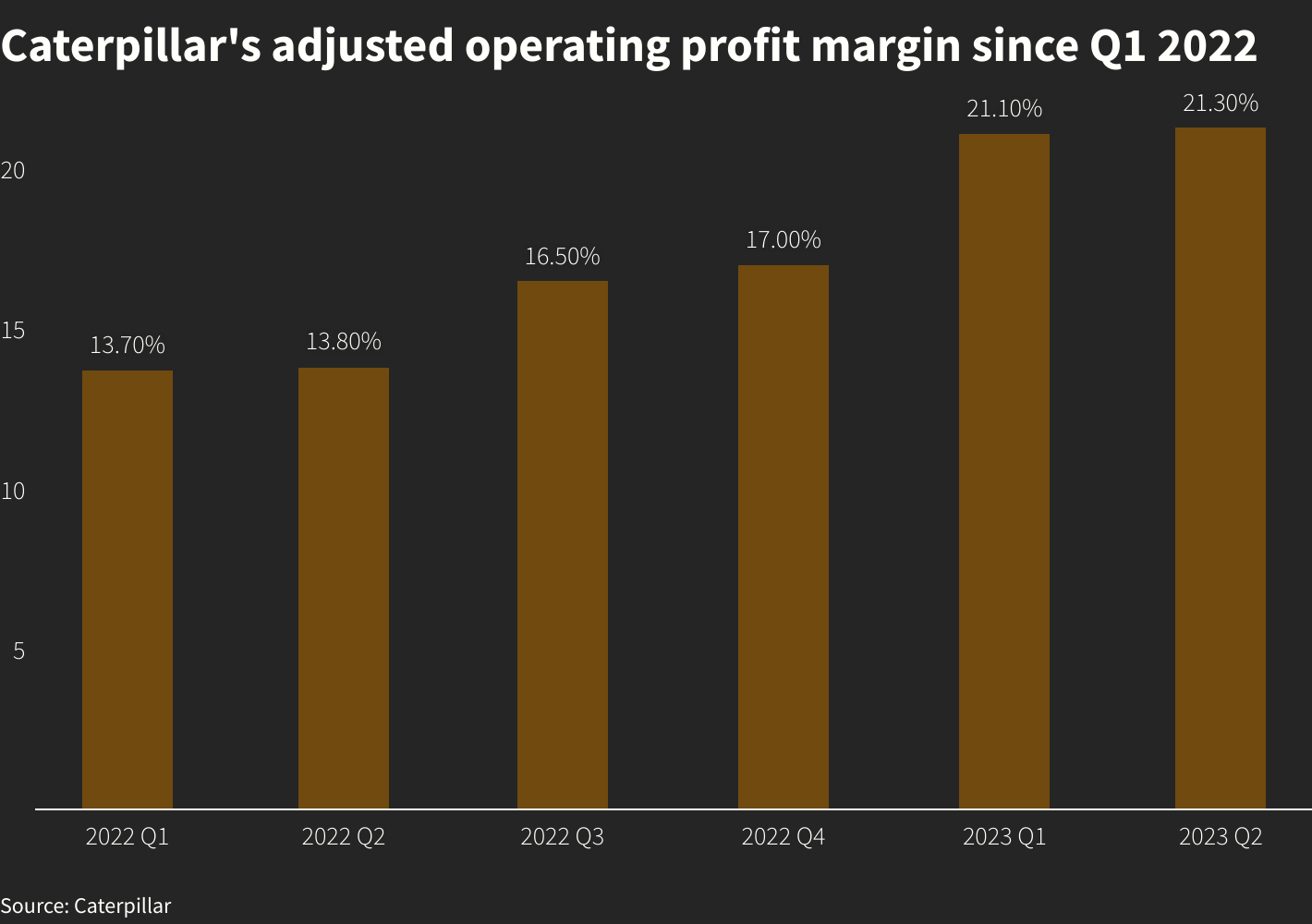 Some investors, however, have been worried about slowing demand as dealer inventories rose in the first two quarters. Those concerns were allayed by chief financial officer (CFO) Andrew Bonfield, who said the company was "very comfortable" with the inventory that dealers were holding.
Shares of the company were up 8.2% in afternoon trading, hitting a record high of $286.95, after Caterpillar added it was expecting higher sales and operating profit margin in the second half of the year, compared with a year earlier.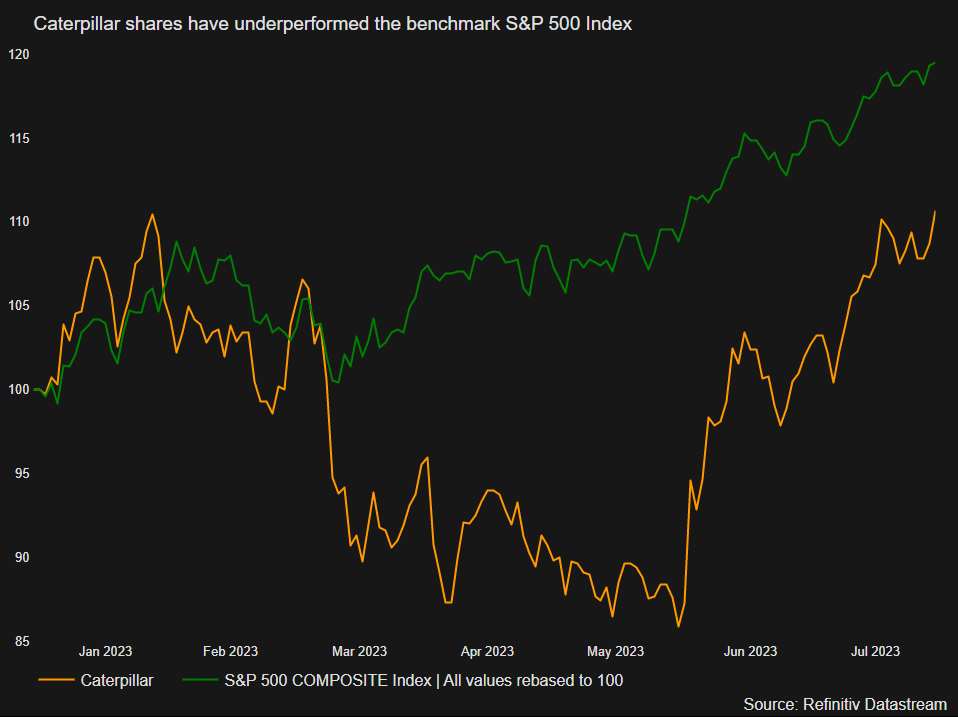 "Stock reaction should be positive as all metrics point to acceleration in underlying demand trends," JPMorgan analyst Tami Zakaria wrote in a note.
The manufacturer reported a $600 million increase in dealer inventory in the second quarter from a year earlier, primarily in its energy and transportation business.
Meanwhile, Caterpillar reported an adjusted profit of $5.55 per share in the second quarter, beating analysts' expectations of $4.58 per share.
Sales rose 21.6% to $17.32 billion, above Wall Street estimates of $16.49 billion.
SOURCE:  Reuters