5 easy ways to improve your digital game plan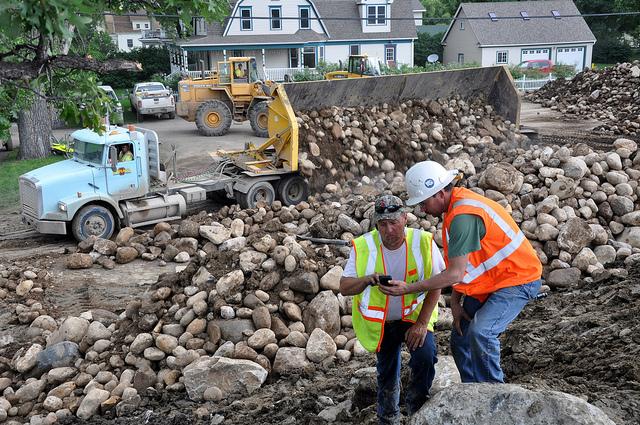 Small- and mid-size contractors must develop new ways to compete with bigger fish and get the attention their businesses need. This is the reality for many small businesses; however, the use of social media and the Internet can help bridge the gap. The good news is that many of the steps listed below will cost you little to nothing and include quirky but useful tips to boost your reputation. Even small investments will pay off in the long run.
1. Local SEO - If you were to advertise in print media, chances are you would go for a local, rather than a national, campaign, right? The same goes for your online marketing efforts. Local SEO is the best way to ensure that potential customers in your geographical area will find your business when they search for a contractor near their home or office.
There are many steps to conducting local SEO, but a good place to start includes registering your business in Google Plus, maintaining your website and an active blog, showcasing your work with pictures and registering on websites like Yelp where your customers can leave reviews.

2. Good Content - The unfortunate reality is that many small businesses don't even have websites. And the ones that do often have static, empty websites that are of little use to a potential client. Today, with the abundance of free tools and guides, there is no excuse for not building a stellar website with great content to represent your company. 
Engage your site's visitors by providing great visuals along with the important information they're looking for. People do (and will continue to) judge a book by its cover, so invest some time and effort into creating something modern, useful and visually appealing. 
Once you take care of the cover, it's time to fill up the pages. If all you are doing is providing contact information, people won't have any reason to come back. When developing content, steer clear of content solely about yourself and your service and provide more valuable knowledge to your customers.
People become regular visitors when they know they can find new, regularly updated, relevant content, which is where your blog can come into play. Think about what your potential clients might be interested in, what they might need help with and write about that.

3. Social Media - Social media channels are a great medium for engaging with potential customers. The same website content rules apply here: don't just spam your audience with news about your business, even if that includes promotional offers. Discounts and seasonal deals naturally have their place, but a good rule is to not exceed 20 percent of all the content you share—marketers often refer to this as the 80/20 rule.
Think of what your clients might be looking for on your business page. Apart from information about your services, they might also find it useful to discover tips for choosing the right contractor for the job. Put yourself in the shoes of your potential clients and go from there.
Social media channels can be a great way to interact directly with your client base. By responding to questions they post, you can leverage social media as a customer support tool to resolve issues and complaints and grow your brand loyalty.
4. Customer Support - Customer support shouldn't stop at social media. The Internet is abound with business review sites, where customers can leave reviews, even if the business they're reviewing isn't registered there. This list includes Yelp and your business's Facebook and Google+ pages.
Check these regularly to resolve any negative comments or complaints, which will not only hurt your business reputation, but also your ratings. Conversely, maintaining good ratings will help boost your local SEO and your reputation. You can encourage happy customers to go online and leave a quick review, in order to help your business.
5. Surety Bonds - Not all states will require you to obtain a contractor license bond. However, it's a good idea to get a license and bond for your contracting work. A contractor license bond is a type of surety bond that contractors often must obtain in order to be licensed. The surety bond acts as a protection to the public in case a contractor does not execute a project as contracted or is in violation of state regulations.
Pointing out the fact that you are a licensed and bonded contractor will make it more likely for your business to be included in contractor directories, and it will also boost your credibility in the eyes of potential clients. You can show off your credentials on your website or project documentation to gain the trust of potential customers.