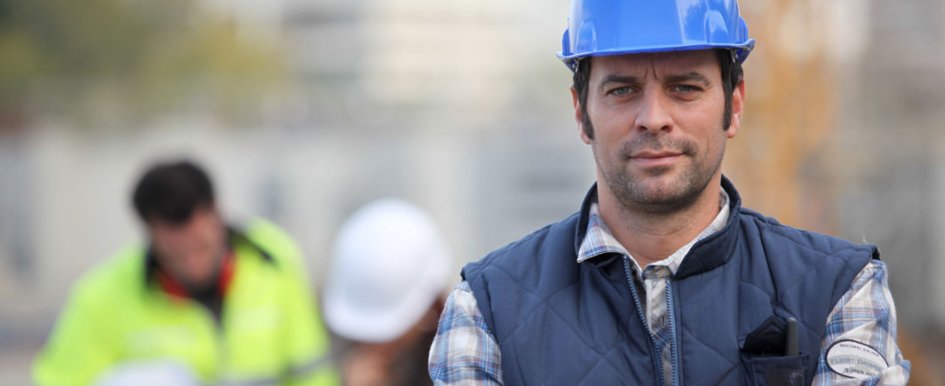 Modify your strategy to support your company's mission
Wednesday, December 27, 2017
Amazon.com founder Jeff Bezos spent his summers doing gritty work on a remote ranch with his grandfather, according to Brad Stone in his biography, The Everything Store; Jeff Bezos and the Age of Amazon. Together, they repaired windmills, graded dirt roads and even built a crane to move the parts of a Caterpillar D6 Dozer. Sound familiar? Bezos took a similar, hands-on approach to marketing as he steered Amazon.com to a position of dominance.
Amazon.com's meteoric rise from an online bookseller to the uncontested player in e-commerce is unprecedented in the American business world. Bezos, a quirky, obsessive-compulsive executive, drove the bootstrapped internet startup to $136 billion in sales in 2016. While it isn't necessary for construction business owners to imitate the Amazon.com founder's every move, the following article examines some key takeaways from his marketing strategy that are worth emulating.
1. Watch the Competition Closely, But Not Obsessively
Amazon.com set up an internal group called "Competitive Intelligence" that would research the competition and present potential threats and shortcomings to the committee. An individual was then designated to ensure implementation of action items.
How does your construction firm keep track of the competition? Mentioning a competitor's bidding or pricing strategy by the water cooler is not enough. Perhaps a clandestine group is overkill, but you should have a marketing-related committee constantly watching for opportunities and threats. Designate a business development manager or project manager to monitor competitors. That intelligence can then be presented to the committee for consideration. To avoid all-talk, no-action committee meetings, select an enforcer to make sure changes are implemented.
2. Maintain a Hands-on Approach to Public Relations
While Bezos rarely gives media interviews or speaks at press conferences, he does take public relations seriously. The Amazon.com story has been largely told through standard press releases. In fact, the firm issued 237 press releases from 2012 through the second half of 2013 as its stock surged 60 percent. Bezos controls public relations with an iron fist, taking a red pen to outgoing press releases, shareholder letters and product descriptions to ensure clarity and accuracy.
Is your company taking advantage of free publicity? Do you issue press releases for new hires, promotions, products, major projects and other newsworthy developments? Are you appearing regularly in leading trade publications? Do you publish job stories? Public relations is arguably the most cost-effective form of promotion under the marketing umbrella. Construction firms that don't engage with media are leaving a lot on the table.
3. Live by Your Mission Statement
Amazon.com's mission statement reads: "Our vision is to be Earth's most customer-centric company; to build a place where people can come to find and discover anything they might want to buy online." This captures the two keys to the firm's strategy: customer service and a diverse product offering.
Does your construction firm have a mission statement? If so, does it capture the essence of your operation? And more importantly, does your team live by it? Most firms develop a mission statement, post it on the website or in a brochure, and then forget about it. If your mission statement has been written well, it will be easy to follow because it captures the key principles of your business.
4. Have a Strategy to Handle Stubborn Competition
Amazon.com is currently going head to head with big retail players like Walmart, but there were many smaller firms it has either acquired or crushed along the way. Perhaps the most interesting of these was a startup known as Quidsi. The firm gained serious traction with moms across America by selling and distributing diapers online. Modeled after Amazon.com, the firm was flooded with venture capital and showed up on Amazon's threat radar, courtesy of the Competitive Intelligence group.
Both Walmart and Amazon.com wanted a piece of the action. Amazon.com essentially undercut Quidsi's prices and forced the firm into a vulnerable financial position, making it more susceptible to acquisition. Amazon.com ultimately beat Walmart in a bidding war to acquire Quidsi. Whether bidding or selling equipment or materials, construction firms compete with a stable list of competitors. What is your strategy if you repeatedly lose business to the same firm? Will you cut prices, enhance your product or service, merge or acquire or drive them out of business?
There are conflicting opinions on how much time you should spend studying the competition. Most firms take the approach of, "We will cross that bridge when we get to it," in dealing with stubborn competitors. The safer bet is to anticipate those challenges and determine your strategy up front so you will be ready to pounce.
5. Remember Customer Service Comes Before Marketing
While Bezos is an advocate of consistent marketing over the long-term, his No. 1 priority is customer service and keeping the business running efficiently. He once said, "We are genuinely customer-centric, we are genuinely long-term oriented and we genuinely like to invent. Most companies are not those things. They are focused on the competitor, rather than the customer." He backed up his words with actions by reallocating marketing dollars into improving customer service. Bezos is convinced that word-of-mouth would generate new customers.
There is no marketing tactic that can exceed the power of positive word of mouth from existing customers. Investing in marketing while having poor customer service is like pouring concrete without formwork. It is pointless. Invest your resources in making sure existing customers are happy before soliciting new ones.