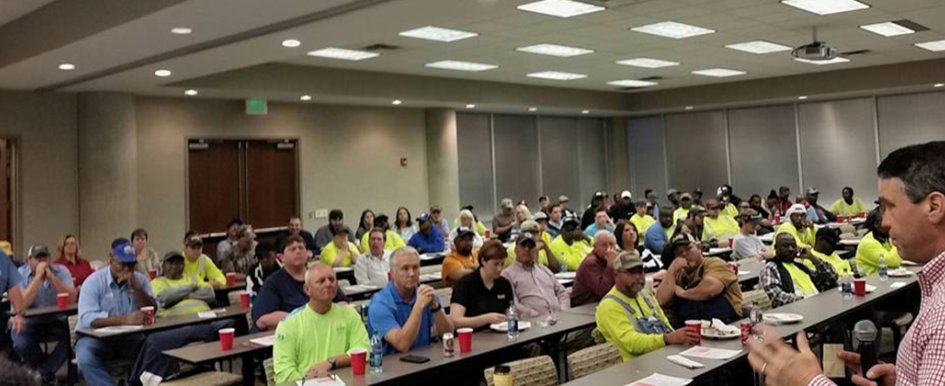 How Dunn Construction works to ensure workforce longevity
As the industry gains ground through what has been a slow but steady recovery, more jobs become available and more companies continue to seek qualified candidates. A large number of the industry's skilled laborers packed their bags and left for a new frontier during the recent economic downturn, but the employment positions they left behind are now awaiting new hires to fill them.
As they face the challenge of finding skilled labor, construction companies across the United States have begun to overhaul their employment processes to initiate better systems for finding, training and retaining the next generation of construction workers.
With every company looking to fill its open positions with the best candidates available, it is important to find a staffing solution that works best for your business. Whether you are working with an in-house human resources department or hiring a professional staffing agency, the competition can be fierce.
Amber Kinney is the human resources director and equal employment opportunity (EEO) officer at Dunn Construction, a Birmingham, Alabama-based asphalt paving and aggregate contractor. Kinney is an active member of the Society for Human Resource Management and Associated Builders and Contractors, and is the vice president of the National Association of Women in Construction Greater Birmingham Chapter. In her position at Dunn, Kinney is responsible for ensuring the company is using best practices in all aspects of the business. She works to increase workforce development by identifying skills, implementing training programs and actively recruiting the best candidates to successfully grow the company.
In her efforts to find skilled labor, Kinney has found that a mix of methods have proven to be fruitful, including employee/new hire referral bonuses, social media, a mix of technology, career fairs and advertisements to reach veterans and diverse candidates and bring awareness to the job openings available at Dunn.
"We find [that] our best referrals come from our employees because they understand the Dunn culture and the abilities required to succeed. The asphalt paving business is hot by itself, but when you mix the 360-degree asphalt with Alabama summer temperatures, workers have to become acclimated to the environment."
Dunn Construction was originally founded as a railroad construction company in 1878 and remains one of the oldest contracting businesses in the U.S. The original company has expanded and diversified through the years and now operates several companies under the Dunn name, including Dunn Roadbuilders, MMC Materials, Bayou Concrete, Dunn Real Estate, Dunn Building Company and Civil Constructors. Dunn Construction holds a number of quality and excellence awards from various industry affiliates, including The National Asphalt Pavement Association, Associated Builders and Contractors of Alabama and Associated General Contractors of Alabama.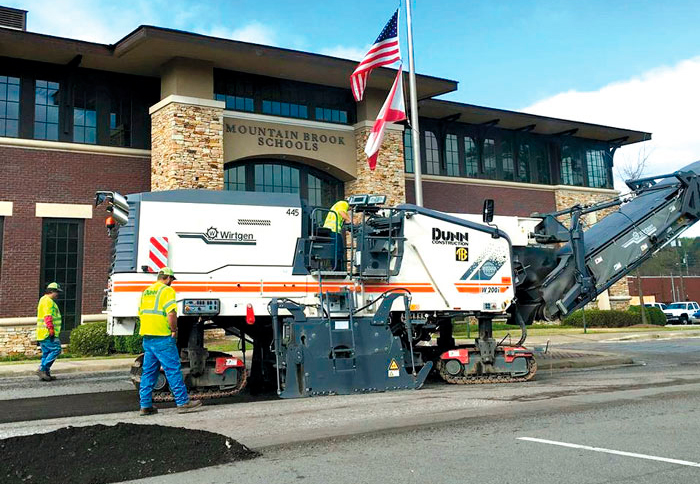 Dunn operates within a 60-mile radius of its headquarters and hires solely from its home office in Birmingham, which allows them to abide by strict hiring processes and procedures. To be considered, the process begins with an employment application. "We then take our employment applications and remove all identifying information before the hiring managers are allowed to view them. This way, we are giving equal opportunity to all candidates without room for unconscious bias. Once the hiring manager chooses the best candidate, we begin with the background screening process. After results are returned, we schedule the new employee for a physical, drug and alcohol screenings with our occupational health facility," Kinney said.
A hiring process this rigorous is not standard throughout the industry. While there are a lot of factors that go into selecting the right candidate, many companies tend to overlook important details that can affect the long-term employment of that candidate. "We find it necessary to go through all of these processes and screenings in order to make a good hire," said Kinney.
And it's not just a few good hires that Dunn seeks. Dunn is also the business of holding onto its best employees. As expressed in its values statement, Dunn reveres service, honesty, excellence and continuous improvement, and strives to retain its employees through its relationships with them. "Dunn is a fifth-generation, family-owned company, and it would not have lasted 138 years if we did not treat our employees right," said Kinney. Dunn offers a longevity recognition program for every 5 years of employment and it honors those employees at its company breakfast every winter.
"Each honoree is given a list of items to choose from, which range from iPads to tools to refrigerators. We have a few employees approaching 40 years of longevity in 2016, which is quite an honor," said Kinney. Dunn sends out cards to employees on their work anniversaries thanking each of them for their service. Dunn also presents safety awards and attendance bonuses at its quarterly team meetings, giving each employee their due recognition.
Alongside the accolades, Dunn sets itself apart by investing in individual relationships with its employees and their overall well-being. "We strive to know our employees on a personal basis in order to learn [more about them] and try to satisfy their daily needs." On both ends of the career spectrum, Kinney says, "We find our employees enjoy continuous feedback and mentoring."
Many construction companies will continue to experience gaps in the candidate pool, but a secure hiring process and a strong plan for retaining your valued employees can help ensure that you continue to gain highly sought-after talent on your team.