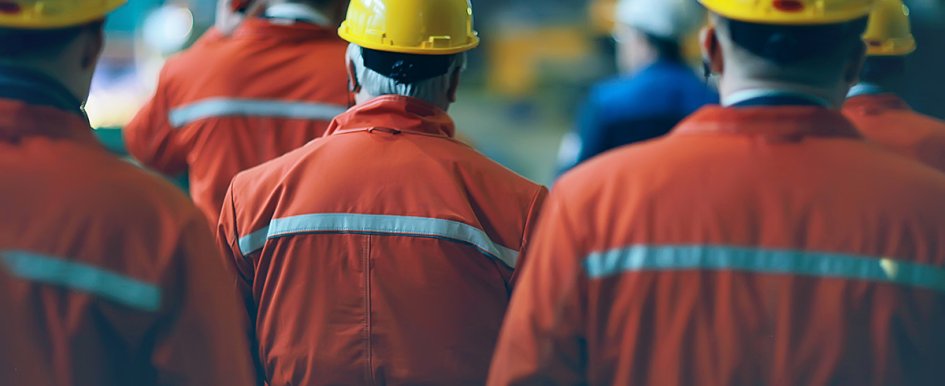 Tools to combat the skills shortage in your company
Expanding your construction business into different geographical areas can help diversify your project portfolio and increase revenue. But how do you navigate the local labor environments to ensure you can follow through on lucrative contracts you have won? Or, better yet, how do you quantify labor costs before you bid?
Every region is unique, from the size of the available talent pool to competitive wage rates to the competing industries for your talent. Because labor is typically the largest portion of a construction company's costs, business owners need to have—or work with someone who has—a deep understanding of how to manage the market forces at play.
Labor Shortages Continue
The United States construction industry added 4,000 jobs in May as companies struggled to hire amid a record-low unemployment rate of 3.2% for construction workers. Meanwhile, public works and infrastructure continued record-high spending levels.
The low unemployment rate is changing the way many construction companies operate. According to the Q1 2019 USG Corporation + U.S. Chamber of Commerce Commercial Construction Index, the labor shortage is causing construction firms to:
Ask skilled workers to do more work (81%)
Struggle to meet deadlines (70%)
Increase costs for new work (63%)
Reject new projects (40%)
It's also making it more difficult to recruit qualified workers. To hire 100 certified electricians in this market, you need to source 500 and then diligently screen their experience, which is a big job, and one that can be difficult for an in-house recruiting team to handle alone throughout the complete life cycle of the project.
Managing Labor Costs
Controlling costs is always a challenge, but there are areas where you can mitigate the impact of the current labor situation. Don't bid on a job unless you've incorporated a strong plan for staffing considerations, including:
How you will find the qualified workers you need, and what is at risk if you have a low-quality workforce?
What will the pay rate be, and will it attract the right talent?
How can you maximize retention?
What will be the acceptable attrition rate?
What is it about your culture that will attract workers (safety, long-term opportunity, exciting projects, etc.)?
The labor shortage has worked to drive up median wage rates, but the impact varies from region to region. If your business is in the Southeast U.S., you may be accustomed to paying certified electricians $22 per hour. However, if you expand into certain areas of Texas, you may find that the same electrician typically earns $35 to $40 per hour, not to mention the competing industries for the same talent, such as solar. If you haven't operated in Texas, you may not have budgeted for the difference or for the challenge in identifying and attracting the right talent.
The bottom line is that you don't want to miss deadlines or frustrate your customer, so it makes sense to budget and plan accurately upfront vs. paying penalties and fines later. Especially in a market such as this one, you need to invest in innovative solutions for talent acquisition.
Labor cost can also be inflated by high attrition and the necessity of replacing workers, a risk that can grow when the human resources department is understaffed or located far away from the jobsite. Make sure you understand your marketplace, that you're paying competitive wages, providing regular performance feedback and ensuring a safe and compliant worksite. Compromising with a poor-quality or underqualified workforce to try and save a few dollars on the front end will cost a significant amount on the back end in rework, penalties and even injuries on the jobsite.
Workforce Size
Work that's largely done in remote locations, including solar farms and other utility infrastructure, compels a need for expertise in managing a mobile workforce. For example, if you're working on a new project in northern Utah or other remote sites, the qualified workforce you need might not exist locally. Once that less-costly local labor pool is exhausted, you could use a per diem program targeting workers in states that have reciprocal licensing with the state you're operating in at the time.
Managing a compliant per diem program can be complex, requiring expertise in relocation, housing assistance and transportation for remote workers, as well as the legal requirements. Working with a reputable staffing firm can help create a cost-effective program that mitigates the risk.
Be Strategic About Staffing
Entering uncharted territory for your business can be rife with unknown variables. To help avoid unnecessary delays and costs, consider engaging the support of a recruitment firm that specializes in construction projects across the country, especially one that has a national network of local offices with expertise in each area's unique labor pool. Having an ally can alleviate the burden and help you avoid the extra costs of operating short-handed.