Evaluating a phone service option: voice over Internet protocol
Thursday, January 31, 2013
Construction businesses may save money and improve customer service with voice over Internet protocol (VoIP). VoIP is a technology that allows calls to be placed over the Internet and IP networks by digitizing voice signals and sending them through the same networking channels as your data. While the benefits are many, it's also important for owners to consider the potential drawbacks.
Benefits
When considering whether VoIP is a fit for your business, take a look at a few of the ways you can benefit.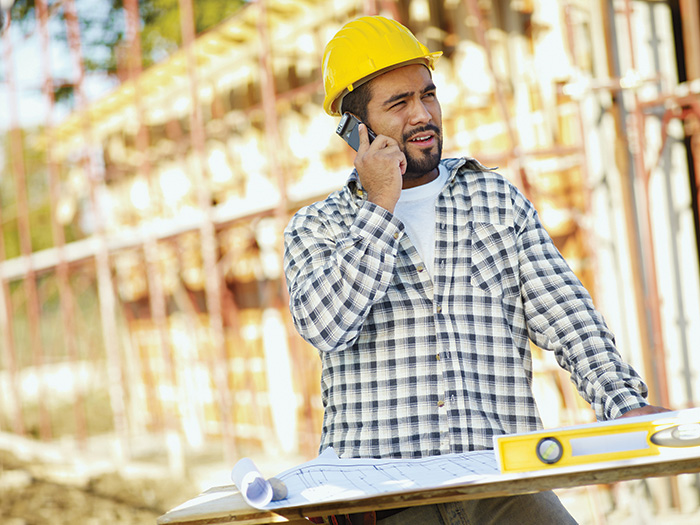 With VoIP, your business can consolidate utilities by merging phone and Internet services while reducing infrastructure expenses. If your business has multiple offices across the U.S., all calls can be filtered through a centralized receptionist at the main office using VoIP, consolidating responsibilities to a single person.
Any device with Internet access can tap into your VoIP account and stay connected. If your company has employees on the go, or if you work with a wide variety of contractors and need to be in touch from the location of your latest project, VoIP can help.  Workers can utilize an IP telephone, which is an extension of the main office telephone system, regardless of where they are physically located.
You could receive a voicemail, save that message as an audio file and email the voicemail to the architect, engineer or site supervisor. You'll save time while documenting the process.
Some providers offer mobile conference calling and voicemail transcriptions sent to an email inbox. A standard feature construction companies can benefit from is video calling, which allows you to show projects and progress with ease.
Pitfalls
While VoIP can benefit some businesses, it isn't for everyone. There are a number of factors that determine why a VoIP service may not be a fit for your construction company. Before you make a decision about whether VoIP will be most beneficial for your business, consider the potential pitfalls.
High-speed Internet is a must, and those who work in remote locations may experience dropped calls. Landlines may be more secure for rural construction companies.
If you use VoIP services through your mobile phone and are using the data connection instead of Wi-Fi, your data usage cost could add up, or the usage itself could be throttled. If your team works remotely on mobile phones instead of IP phones, VoIP may not be the right solution.
Not all VoIP carriers allow for 911 calling, and some require activation beforehand. If you don't know what the emergency call status of your plan is and an accident occurs, you could be in trouble.
Buying Tips
If you've decided your business can benefit from a VoIP service, there are a few additional things to keep in mind before purchasing a package.
Construction companies are used to the world of referrals. See which construction companies are working with VoIP service providers. If you choose to make a transition to VoIP, make sure the provider has experience in your industry so they'll have a better understanding of your needs.
You could be charged for the equipment in the monthly fee if there was no initial fee. Also keep in mind that if there is a monthly fee, it's often because the service includes a phone number and allows for calls to standard and mobile phones.
Some providers will allow you to keep your current business number, some may charge for you to do so and others will require you to change it. If you're set on a business number, make sure the VoIP provider allows you to keep it.
Look for a provider and service that can grow alongside your business. Make sure your VoIP service and provider can meet both your current and future needs with service quality, support and features.
Many construction companies can benefit from VoIP, as they can consolidate their phone and Internet connections and streamline processes from calling to project adjustments. Staying connected to employees and holding conferences with contractors is easy with VoIP, but data usage costs on mobile phones and emergency calling could impact your decision. Before you decide to make a transition from a traditional phone line to a VoIP service, compare vendors and evaluate your company's needs to make sure they will be met.