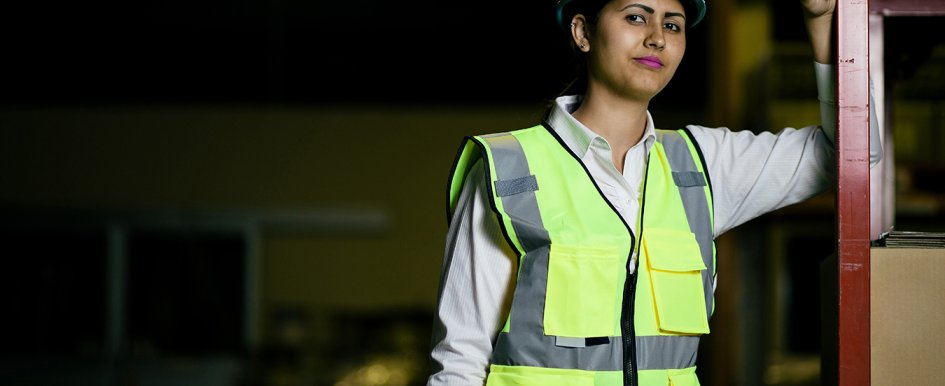 2 construction veterans on how the industry can work together to recruit talent
Wednesday, October 3, 2018
Let's talk about the skilled labor shortage. In a recent issue of theHuddle, our weekly newsletter covering top construction news and relevant content from around the construction industry, we spoke with two industry veterans about their takes on the shortage and how the industry can work together to combat it. Read more below. 
What the Reports Say
The United States Bureau of Labor Statistics recently reported the country added over 213,000 jobs in the month of June. The unemployment rate saw a slight increase, as well, to 4 percent. The U.S. is considered at near full employment, and yet, approximately 6.7 million jobs are still open across the country. In the construction industry, the ongoing skilled labor shortage shows no signs of slowing down.
According to recent data from the Associated General Contractors of America (AGC), between May 2017 and May 2018, construction employment increased in 263 of 358 metro areas. Officials warn that the supply of skilled workers is dwindling and will continue to do so for the foreseeable future.
Right There with Ya
Ron Goss is the president of McWhorter Goss General Contractors, located in Cartersville, Georgia. The company was recently acquired by McWhorter Capital Partners, but was known as Pennant Construction Management previously. With the acquisition, McWhorter Goss has taken on more projects and increased the size of its staff considerably over a relatively short period of time.
Peter Hilger, AIA, is the faculty director of the construction management program at the University of Minnesota, where he coordinates the academic program for the future construction workforce. He's been in the industry since the 1980s, and has experience operating a commercial construction and architectural company.
What's Their Take?
According to Hilger, we're just at the beginning of the problem. "All of the demographics suggest that the problem is only going to get worse," Hilger said.
Multiple factors, including the traditional technology lag that plagues the construction industry, as well as the immigration crisis, will continue to fuel the labor shortage until concrete moves are made to alleviate the issue. For Goss, the majority of the effects he has seen in the company's day-to-day work is in working with subcontractors who cannot find enough skilled talent or even workers with an interest in being trained.
What You Can Do
Get involved, and do so immediately. Fostering engagement and interest in this industry is a two-way street. If you're not reaching out to younger generations in your respective areas, they aren't being exposed to the potential a career in the skilled trades could hold.
This isn't the construction industry of yore. The influx of technology and changing demand for builds provides opportunity for a refreshed approach to marketing to incoming job seekers. McWhorter is a prime example. The company has sponsored programs in its community aimed at exposing young people to the trades, including one for high school students and one for women.
Associations, construction companies and solutions providers alike are taking advantage of that, and you should, too. Seventeen different national organizations, including AGC, National Association of Home Builders and more, recently came together to create a website aimed at educating new entrants and high school students about the opportunity for successful careers in construction.
"Business owners who need people need to connect with those of us educating students in a more meaningful way," Hilger said. "I encourage our advisory board members to get involved with the academic programs. Our students are required to do an internship and a presentation following the internship. We do those presentations in the companies' boardrooms. We ask those companies to bring in their teams and ask questions during the presentations."
According to Hilger, the more those companies are involved with mentorship programs, attending career fairs, etc., the more they get their name out. The more they do that, the more success they will have in recruiting.
Chik-fil-A-Players
Goss said that while recruiting and hiring is a different process for every business, and is dependent on the specific needs of the company and the open role, sometimes he wonders if more businesses should follow the Chik-fil-A model. The successful fast food chain's strategy is this: seek out a candidate who is involved outside of his/her career. Find a responsible citizen who is engaged civically and exhibits an interest in living a high-quality life.
"Of course, it would be great to find a candidate who checks all the boxes. But look for someone who has a great work ethic and good character first. Look for that quality person, and then train them internally," Goss said. Goss may be right.
For Goss and his company, casting that wider net is an internal strategy that's paying off. "We focus on making strategic hires of people who can not only be project managers and superintendents, but also work well in a mentorship role," Goss said. "We don't necessarily have to have people with a strong construction background—if they have an understanding of math; if they know how to schedule; if they know how to communicate—we will train them within."
And Then?
While we are currently experiencing the shortage as an industry, the public will soon face the effects of the shortage on a broader scale. "It's going to mean higher costs and longer time frames—basically a delay in project starts. Stakeholders will have to understand that," Hilger said. "For construction companies, it will be important to learn how to properly spread that message." Hilger suggests getting stakeholders involved earlier in the process, so they are informed of the challenges the shortage will bring.
This content originally appeared in the July 25, 2018, issue of theHuddle, a weekly newsletter providing the construction industry with top construction news and exclusive content in 4 minutes or less. Subscribe here.