Cover all potential issues before work begins to ensure a smooth project.
Starting projects with excellent subcontractors and detailed subcontracts will help you make more money, finish faster and reduce field issues. However, it's easy to gloss over proposals and hire subcontractors you like or know without performing a scope review or cost-estimating analysis. When this happens, your team will encounter disputes, change order requests, late schedules and holes in the budget. It takes only a few extra steps to make the correct choices.  
1. Start with procurement standards.
The key to selecting the right subcontractor and writing tight contracts is to have company standards. This includes scope-of-work spreadsheets, standard contract formats, quote comparison checklists, approval methods and detailed descriptions of how you want subcontractors to work with your company.
2. Execute all subcontracts prior to starting your projects.
Most jobs start with little time to plan and to procure subcontracts for every trade. Additionally, project managers often make excuses regarding why they shouldn't award subcontracts until later. The faster you get every subcontract written and executed, the better. When all subcontracts are delivered, you know your team, and you can make sure every player is on the project game plan.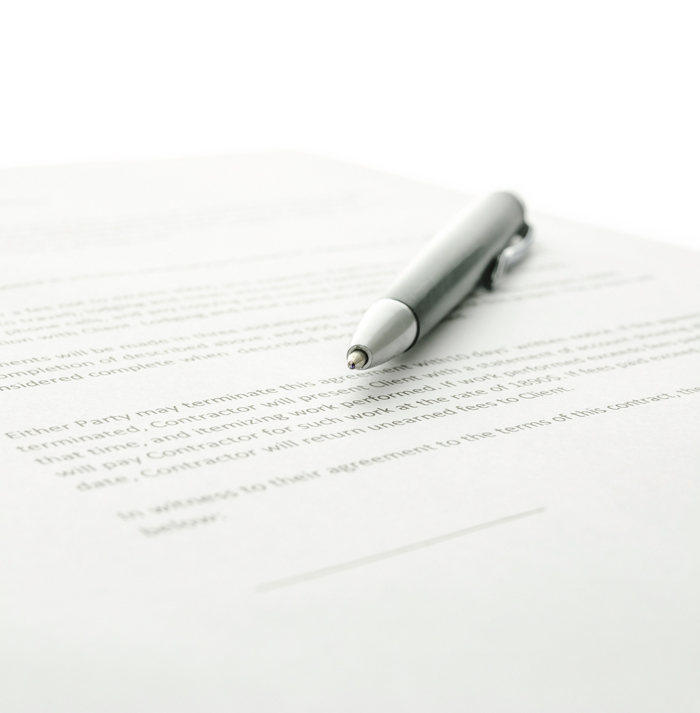 3. Help those who help you.
When subcontractors help you get awarded the job by offering a low price, great ideas or value-creating alternatives, you are often obligated to award them the contract. By treating every qualified subcontractor fairly and awarding subcontracts to the lowest bidder who can perform the job well, you will maintain a great reputation and build a strong network of subcontractors.
4. Award the job to the lowest fully qualified bidder.
Being the low bidder doesn't automatically qualify subcontractors to be awarded the job. They must also meet your thresholds of excellence, experience, safety, manpower and financial and bonding capacity. In order to verify these requirements, you must call references and review financial and safety records.
To verify the complete scope of work required and decide which subcontractor has the best proposal, compare the prices of each bidder with a quote-comparison spreadsheet. Review each subcontractor's bid with your supervisor before awarding the contract.
5. Use contract scope checklists.
Sort all the bids and proposals you have received from subcontractors over the last year on your projects. Then make a list of all the inclusions and exclusions submitted for each trade. Compile these lists into "contract scope checklists," which list all items to include when writing subcontracts.
6. Make sure you have tight clauses.
Most construction disputes arise from unclear contract language. Contracts should state everything that is expected. Make sure it's clear that the executed subcontract is the full agreement and that proposals, bids and verbal understandings do not become part of the subcontract unless both parties agree to them in writing. Project requirements that should be written into the subcontract include the following:
Price–Subcontract price should be fixed through the project completion.
Change orders–State that no extra work will be paid for without prior written approval from the general contractor's project manager.
Schedule–Subcontractors should be required to agree to complete their work on time.
Project meetings–Subcontractors should be required to attend all required construction project field meetings. Monetary penalties should be in place for failure to attend.
Cleanup–Subcontractors should be required to clean up their work daily and to dispose of their trash offsite.
Insurance–Subcontractors should be required to carry a certain amount of insurance, depending on the job, and to name the general contractor, owner and lender as additional insured
Authorized signers–The subcontract should list everyone who is authorized to sign progress payment lien releases and agreements
Shop drawings, samples, and project submittals–Subcontractors should be required to submit all necessary documents and samples for approval within 15 days after subcontract date.
7. Meet to review the proposed subcontract.
After you have chosen a subcontractor and drafted the subcontract and scope of work with inclusions and exclusions, meet with him or her in person to review everything required to make the project successful.
To help you write tight subcontracts, email gh@hardhatpresentations.com for your copy of "Project Management Forms for Contractors."