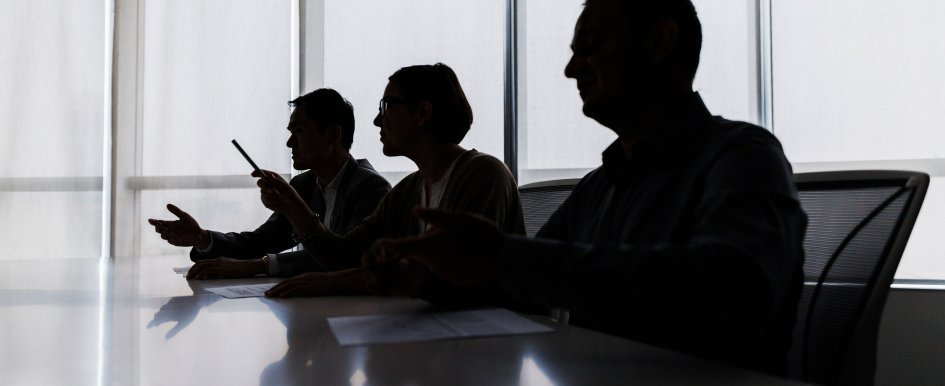 Noticing more than the negative
A superintendent was once asked about his projects with the aim of learning whether communication was flourishing in his firm. The superintendent was asked, "How do you know if you are not performing well on a project?"
The superintendent answered, "Woo wee! My boss has a big SUV and he rolls up on my jobsite, drops the window about 2 inches, and chews me a new one. Then, he drives off in a cloud of dust, leaving me to ponder my failings!"
Next, the superintendent was asked, "How do you know if you are performing well?"
"I never see my boss," the superintendent answered.
The irony is this scenario could describe any firm. How could so many firms exist where the only communication is negative communication? To some extent, the construction industry is wired to only fix problems after they occur. Consider a building project. The project itself is fixing a client's problem. Leaders and managers spend the majority of their days fixing things. They apply most of their energy to rectifying situations. If something is going according to plan, they pivot and focus on something that needs repair elsewhere.
Firms everywhere tend to focus on the negative, completely bypassing items that are performing on par or better. However, consider the tone this sets within your workforce. The only communication is related to putting out fires or focusing on poor performance.
Obviously, firms must dedicate the requisite time and energy to shore up weaknesses, but if the only communication that the associates of the firm receive is shrouded in a black cloud, there is bound to be a culture problem within your firm. Does this truly set the tone for serving as a magnet for top talent?
Establish a Pattern of Positivity in Your Company
It is important to recognize that firms often do much more good than they do wrong every day of the week. In fact, more often than not, firms have successful projects, happy clients and lucrative windfalls more often than not. However, it is as if firms are looking to celebrate only when they win the Super Bowl or hit the Powerball.
Consider for a moment the baseball All-Star and Hall of Famer Tony Gwynn. Gwynn was a .338 lifetime batter and was often regarded as one of the best hitters of all time.
However, if you dig deeper into the composition of Gwynn's career, you would find that he was not the Hank Aaron or Babe Ruth of his time, hitting home runs consistently. In fact, he only hit 135 homers in his lifetime, which might be considered pedestrian. However, his on-base percentage was a staggering .388, which means he continually put his team in a position to score by hitting singles and doubles. Of course, hitting a grand slam is sexy, and it should be celebrated. Just make sure to look at the contributions of the team and find ways to celebrate your singles and doubles, too. Some approaches may include the following:
Project showcase—Develop a routine of identifying those projects that win through monthly staff meetings. Leaders should take the time to not only talk shop, but also to recognize key players for their contributions.
Core values—Rather than simply admiring the posters that adorn your conference room, recognize those team members that live the firm's core values daily. For instance, when was the last time you acknowledged a team member for his/her integrity?
Look outside—Consider the vendors and trade partners part of the team, too. When was the last time they were thanked for their hard work?
The immediate pushback that is often evoked is, "Well, they get a paycheck, don't they?" And sure, getting paid is an important feedback mechanism, but it should hardly be the only one. Nothing listed above has to cost your company any extra money.
If you are not in the camp of celebrating the wins, no worries. Just realize that in an industry that experiences a high level of employee flight, those employees—usually
the good ones—will often gravitate to a company where they feel most appreciated.
Measure Performance
So often, measurement is used in a punitive fashion. Whether it is doing daily reports, toolbox talks or inspections, firms create tracking mechanisms to drive accountability. Accountability is essential within an organization, but when used as a stick, rather than a carrot, it tends to lessen or diminish the impact.
First, firms should establish the key performance indicators they want to utilize to drive performance. Then, consider rewarding the correct behavior, rather than pouncing on the offenders.
Lastly, make the connection for the team. For example, "Mary, John and Steve have repeatedly adhered to Brand X Construction's safety protocol. As a result, their projects have been incident-free for over 3 years." Often, the focus is on the project that has the incidents. Tracking the right behavior will have a profound effect on your team.
Reward Performance
When people speak of rewards, they often gravitate to money. After many employee interviews, the one inalienable truth is this: employees love to receive an "atta boy/girl" once in a while.
Firms throw money at problems all the time and yield little benefit long term. Nonmonetary rewards often have a greater impact and provide connective tissue back to the firm. For example, consider college football teams that reward performance in games and in practice.
For some, helmet stickers are visual depictions of an excellent tackle, a great catch or an awe-inspiring play. The same could be illustrated with hardhat stickers. While it sounds puerile to reward behavior with gold stars, consider one of your veteran superstars that has his/her hardhat covered in "performance stickers."
Imagine a new associate or maybe a customer asking, "Hey, what are all of those stickers?" One can only imagine that individual beaming with pride and saying, "Those are my performance awards." Ultimately, though, stickers, plaques and awards are empty without a strong culture behind them. Your workforce has to believe that you value the time and effort they are putting in to their daily responsibilities. Leaders must ask themselves several important questions:
Do we work as hard to find people doing things right as we do to find the faults in our team members?
Do we have a positive culture overall, or one shrouded in negativity?
Are we a talent magnet, or do we repel top talent?
Am I doing enough to drive my team to feel appreciated, especially in challenging situations and projects?
Without sincere effort by senior leadership, true talent will sniff out the cynics and move to a team that truly encourages them to do their best. Don't let your firm lose its top talent by noticing only the negative. Set a new tone for positive results.