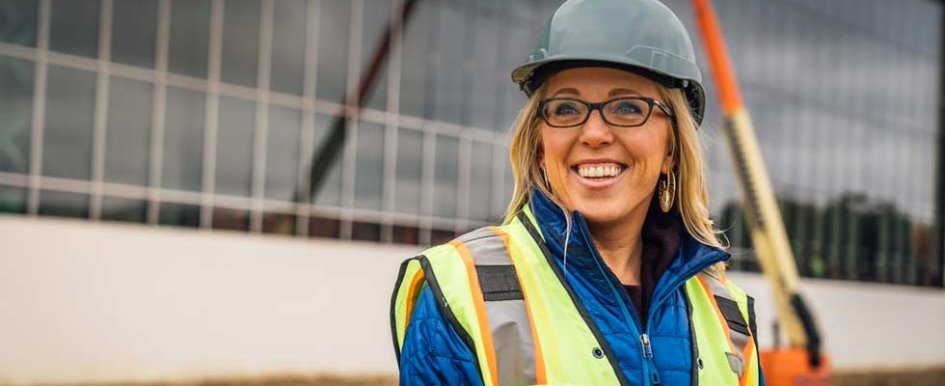 Molly McShane, Chief Executive Officer, The McShane Companies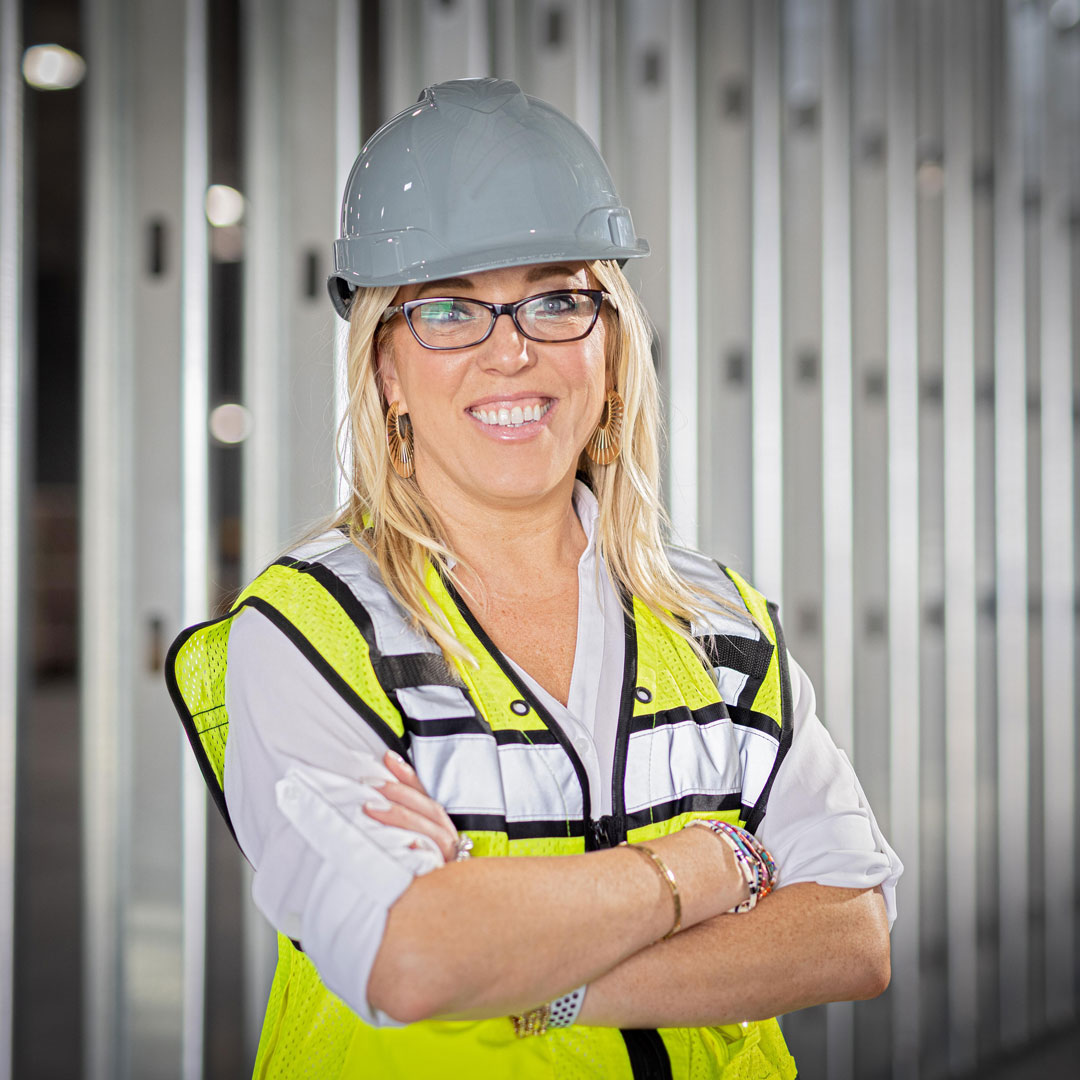 Molly McShane never envisioned herself as head of a commercial building company. Like her father before her, she entered the field as the result of a parental push.
When McShane's dad, founder of The McShane Companies, graduated from high school, his mother told him to study engineering. Jim McShane wasn't terribly interested in the idea, but he heeded his mother's advice and eventually ended up founding the nationwide construction and real estate development company now led by his daughter.
Similarly, Molly McShane, now CEO of the firm her dad started 38 years ago, had no interest in construction or real estate development growing up. McShane initially pursued a degree in marketing from Boston College. "I never wanted to be a part of it," she said. "But in my early 20s, Dad encouraged me to give [the construction industry] a try."
McShane started at The McShane Companies in 2002 and worked on-site as a project engineer for her first four or five years. Her initial projects included structures like senior living and manufacturing facilities. While working, McShane also went back to school to secure a Master of Business Administration from Northwestern University's Kellogg School of Management in Evanston, Illinois.
Today, McShane oversees the entirety of her family company's operations from her office in Rosemont, Illinois. The McShane Companies have three distinct divisions — McShane Construction Company, Cadence McShane Construction and Conor Commercial Real Estate — with locations in Alabama, Arizona, California, Tennessee, Texas and Wisconsin. McShane has her hands in every single division, whether she's planning strategic growth initiatives, meeting with staff, handling construction issues or touring jobsites.
McShane's most memorable project was a challenging 2.2-million-square-foot distribution facility for Digi-Key Electronics, headquartered in Thief River Falls, Minnesota. The McShane Companies started the project in February 2018 and finished in September 2020. During that time, McShane and her team had to periodically brave the frigid temperatures of northern Minnesota. "One day, it got down to minus 77 degrees," McShane said.
Lack of housing in the small Minnesota community was also a challenge for the McShane workers. But that didn't stop them. As CEO, McShane watched her workers not only step up to the challenge and work together but connect with the clients and the surrounding community.
"We met with a lot of the members of the community to discuss their desires or concerns with the project," McShane said. In the end, they all shared a vision of what they wanted to create. "It was an absolute model of how teams should work together," she said.
"What I've really learned from [my dad and the superintendents I've worked with] is how to care about people and communicate that [care] to them," said McShane. She credits her mentors with having more confidence in her than she had in herself. "I was so lucky to be surrounded by people who were passionate about bringing up the next generation in this industry."
Because of her mentors' attentiveness, McShane not only wants to encourage young people to consider a career in the industry, but she wants to encourage it for all people.
"[We have] to diversify this industry," said McShane, who believes increased diversity will help the construction field grow. "Women, LGBTQ+, veterans, disabled individuals … there are so many groups underrepresented in this industry."
Of course, McShane holds women in construction close to her heart and says it's vital to find the right company with the right people to support you. "You can't work for someone who doesn't support gender equality," she said. "Be picky [about who you] work for. You have to — for you, for your family, for your future."
While McShane expects the current construction boom will continue, she also expects it will shift, so companies need to prepare. "[That's why] it's important to get different perspectives in the room," McShane said. "Different ideas. Different backgrounds." She insists companies can glean valuable insight from internal diverse views to support the needs of society, especially with the unpredictable economic environment created by inflation and labor shortages.
Despite the challenges, McShane believes there is a lot of room for young people to grow professionally in the construction industry. She points to the rising average age of today's skilled trade workers. According to the U.S. Bureau of Labor Statistics, the median age of construction workers is 42.
"The construction industry has so many roles within it, [so it] can accommodate so many skills, personalities and education levels," said McShane. "Not everyone needs a four-year degree to make an excellent living and support a family."
McShane also adds trade skills are always in demand. "Construction takes place all over the nation, all over the world," she said. "And it's a great career."