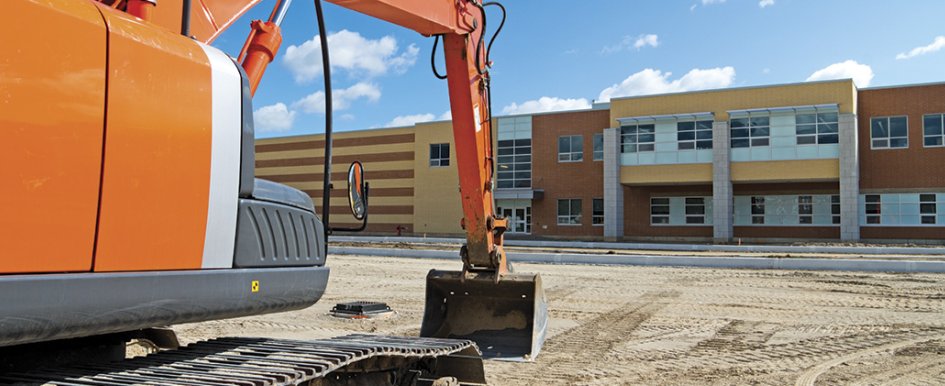 Start an builders' university within your firm to retain and develop future leaders
Tuesday, January 12, 2016
The best construction businesses are now focusing on building the next generation of stars in their firm. For the last 20 years, the industry has lamented about not having enough great people in the office and in the field. Rather than fall victim to the numbers game, many firms enacted a strategic push to not only find the best and the brightest, but also retain and develop future leaders. However, the development of an in-house training program might seem like an insurmountable achievement for your company.
The creation of a firmwide university might be relegated to the ranks of the elite large or mega-firms. Cost, time, facilities and more provide a litany of reasons why a firm might be dissuaded from developing an in-house training program.
While plenty of firms offer a course catalog that resembles catalogs of larger institutions, it is important to recognize that creating an internal resource can be much easier than anticipated. Although, there is much work to be done, small and midsize firms can create a best-in-class curriculum with dedication. Training and educating needs to involve more than the obligatory OSHA 10- or 30-hour training or first aid and CPR programs. While safety should never be diminished, if the only business concern a firm trains for is safety, vast skill gaps 
will emerge.
Begin with Core Values
Safety, customer service, innovation, quality, collaboration and excellence are just a sample of typical values that construction organizations use to describe the core DNA of their firms. Safety is often the only area that firms consciously train in annually. In some cases, this has become an industry mandate, rather than an elective.
Firms with little or no training programs should consider using the firm's core values as the foundation for their program. What better way to illustrate the tenets of customer service than to provide training and the real-time application of customer service in action? With four core values, a firm has four courses it can offer in a year. The framework in Table 1 illustrates a syllabus for a firm's core-value curriculum. Explore with your teams which topics make the most sense for your company's focus.
One of the most important lessons of any training program is that there is never a good time for training, so just plan ahead, commit to a date and 
follow through. There will always be projects and customers, but creating a non-negotiable 
standard in the firm is important. By publishing a calendar with three days of commitments, it becomes hard to find a reasonable excuse to miss a training date.
Table 1. Core value curriculum
The Best Teachers Are Right Next Door
There is no shortage of great instructors in the industry, but the greatest sources of training talent are people within the firm. They know the business and the customers, and they helped craft the strategic direction of the firm. Enlist their services to become the internal experts. Assign instruction of the courses to individuals within the firm who are passionate and embody the behavior daily. Not everyone will be a great instructor 
naturally. When leaders realize this is an internal platform to share knowledge and help people become great speakers, they refocus and understand the true intention of why they are educating and training in the first place. Provide a set of guardrails for employees to use in their content 
development phase:
Real world examples—Adults learn best through actual examples. Avoid the theoretical world and stick to real-life scenarios. The more a firm can learn from the actions of others—good and bad—the better off it will be.
Discussion—Incorporate a healthy dose of group discussion. Adults do not learn well from someone preaching from the pulpit. This also helps reduce the stress of the instructor when groups are learning from each other, rather than the leader only.
Pictures, pictures, pictures—Something about 1,000 words? Use visual images to make lessons easier to retain.
Takeaways—Every session should leave the group considering an action plan, or what they will do differently as a result of the training.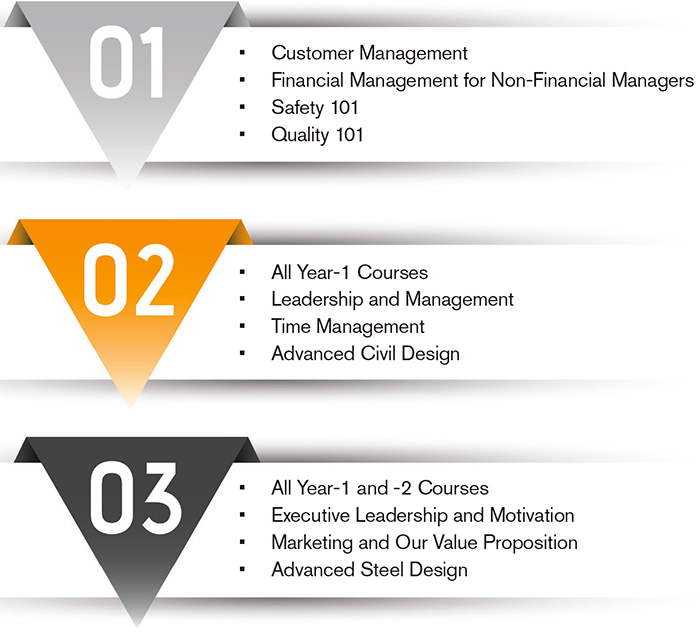 Table 2. Basic and advanced curriculum by year
Balance the Hard & the Soft
There should be a balanced curriculum in any training program. Whether the program is grounded in the tenets of the firm's core values or instructors have chosen to customize their curriculum, it is important to create modules that provide hard skill reinforcement (finance, construction skills) and soft skill reinforcement (time management, leadership, communication). Additionally, it is important to expound upon the offerings annually. A blended course offering allows newer associates to catch up and provides senior staff members the opportunity to grow within the company.
While it is always good to consider outside sources for particular topics empowering the firm's own resources to take control of talent development cannot 
be understated.
The Final Exam
Most training programs provide an immediate injection of passion and excitement about a subject when delivered. However, once "real life" takes over after the training, there is what can be termed a "half life" for the knowledge and lessons learned. With any training, though, it is said that a person retains 10 to 30 percent and applies those principles to their life.
One way to increase the likelihood of retention is to consider some component of after-training applications. Schools use exams to test the retention level. While testing is one idea, it is important to give credence to the intentions behind this tool.
Consider rewards, or even make the testing an internal competition. Use the opportunity to reward creativity, retention, real-world application and 
collaboration. For example, consider rewarding the superintendent or manager that demonstrates the highest level of customer 
service after that specific module. Another idea would be to incentivize the lowest number of punch-list items after a module on quality management. Whatever the incentive is, it should be fun and should reinforce the principles that your firm uses to guide the business on a daily basis.


Training and education are no longer options for firms or aspects of the firm that can be disregarded. Talent development is imperative at all levels, and as the war for talent rages, the firms that have 
progressed from mere safety training into more advanced levels will win.
Talented employees want to be associated with firms that are willing to invest in them and their long-term future. People leaving a firm is inevitable and it is a poor reason not to train your employees. Instead, ask yourself what might happen if you don't train them, and they stay.