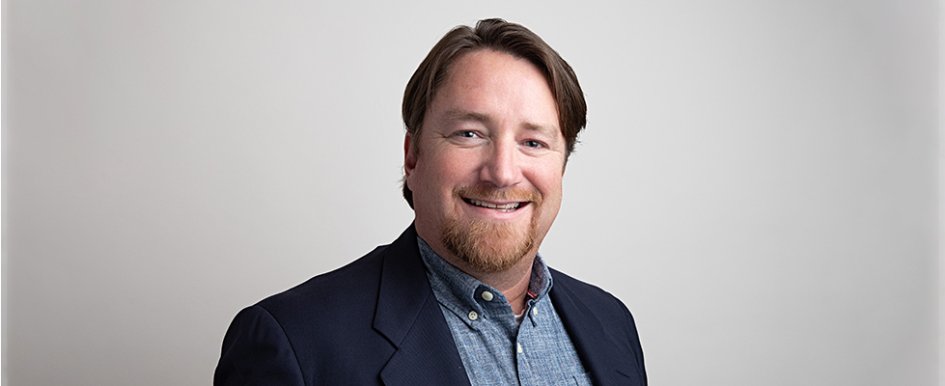 Todd Reeves, Vice President – Project Executive, North Texas market, Skanska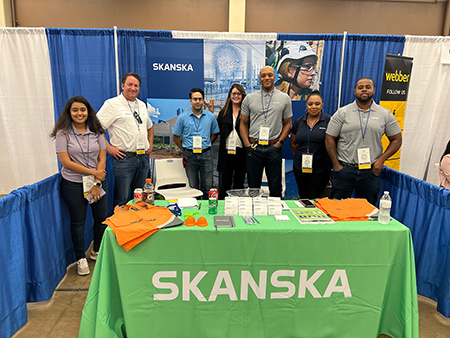 Todd Reeves never planned to go into construction. During his undergraduate years at Texas A&M University, Reeves dreamed of being an architect. He sought to learn more about an architectural career path, but a chance encounter with the dean of construction science changed his life. "He was able to describe what I thought sounded like a very exciting profession — building things that were there permanently and getting to be a part of that. So, I went right into pursuing my degree there," said Reeves.
Reeves took an internship with Skanska, the company he works for today. "I just loved it. I loved the company," he said. They were building a large retail space in Plano, Texas, and he was enthralled by the project details and flow. "I was hook, line and sinker just with the different challenges each day. There are not any two days alike. And that's how I like the role."
After his internship, Reeves started with Skanska as a project engineer. He was ready to explore: "I wanted to go build the biggest and baddest buildings throughout the country, and Skanska was the company that would allow me to do that." During this phase of his career, he worked in New Jersey, New York City, North Carolina, Utah, California and Canada. 
While performing in this role, Reeves worked in a mission-critical group that built data centers. The data center projects were heavy on understanding mechanical and electrical systems, so Reeves wanted to learn everything about them. "The first meeting I sat in, it was like they were speaking a foreign language, because I didn't know the jargon, I didn't know the equipment types and I was writing it down on the side so I could Google it later, but it was all worth it." His curiosity and willingness to learn served him well, and he was able to advance in the company through different roles, eventually becoming vice president-project executive. "I really wanted to learn every aspect of what we do," Reeves said. 
Of his two decades in the construction industry, Reeves's most memorable project was a large data center project. The out-of-state project was difficult, and they had a young team — at the time, Reeves was an early project manager. Despite challenges, his team was able to complete the project on time and under budget. Their success set the company on a trajectory to build more data centers based on their positive reputation. Reeves is proud to have been part of such a complex and consequential project at a young age. 
In his current role, Reeves spends significant time at the front end of projects before construction. He ensures they have the right team and that the team understands the financial and contractual goals and commitments, and he prepares his team for success. He also negotiates contracts and pricing with clients, and meets with stakeholders, city officials and subcontractors to make sure they put their best foot forward in a bid proposal.
Staffing and interviewing are a substantial component of Reeves's role: "I want to make sure we're picking good, solid individuals who will mesh well with the rest of the team." With current labor shortages exerting pressure on the construction industry, attracting new talent is critical. When asked what he would say to someone on the fence about a construction career, Reeves said, "This job gives you the opportunity to do a lot of different things, whether moving geographically to places, focusing on a project that might last one or two years, but then getting to go on to something else. And pushing 'refresh' is something I hear a lot of new candidates say that intrigues them."
As someone who worked his way from an intern to the executive level at the same company, Reeves understands the importance of building a culture employees want to stay in. "We try to create a culture that keeps them here," he said. "We all can go work somewhere else. And we've seen the news where people have been resigning and going to other areas. So, how do we focus on keeping people motivated to work here?" At Skanska, employees take a yearly survey to gauge their satisfaction with factors such as stress levels, work-life balance and motivation. Then, Reeves looks at the data and tells his team what they're doing well, and they work together to create a plan to stay at that high level of excellence. And where they see areas of growth, they devise a strategy to improve. "I think it's important that we all feel like we're a part of the business, and I think that's important when talking about how you create a culture of folks wanting to be here," said Reeves. 
Reeves credits Skanska's flexibility and support as he explored the different areas of the industry: "I first wanted to go build a lot of different things geographically. Then I wanted to be in the field and be a superintendent, and I got to do that. Then I wanted to go to precon. I've been able to turn and weave and try new things, and the answer has never been no. It's just, OK, let's find a pathway for you to go do that."