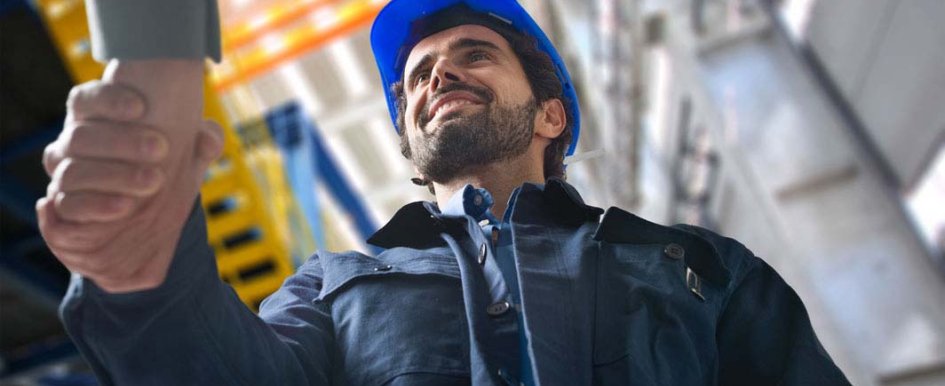 3 shifts in construction HR that could change your recruiting strategies
For any business, adaptability is often the key to staying competitive and successful. Due to the nature of construction and the composition of the workforce, adaptability is also a characteristic that sometimes proves elusive. No longer, though. Along with the rest of the economy, the construction industry is experiencing several shifts in thought and process, and your company's choice to either adapt or ignore could be a predictor of its success. Read below and consider how your company's culture, tech offerings and compensation strategy compare to your competition's.
1. The Culture Shift
It may seem that "culture" is the buzzword you cannot get away from lately, and for good reason. Your company culture can be the determining factor in whether your workforce is comprised of the best people the industry has to offer or employees who are completely satisfied with merely producing status quo. You've heard over and over again that, as the owner, you are largely responsible for driving the culture in your company, but have you ever considered how your specific leadership style could be influencing that culture? Brad Nakase, chief executive officer (CEO) of HL Builders, based in National City, California, believes in a servant leadership approach. Nakase focuses on finding out what his employees need in order to be more engaged and, in turn, more productive. "By serving [our] employees and engaging with them often, we encourage them to speak up and discuss alternative views to completing tasks or processes," Nakase said.
The industry is also seeing a shift toward hiring more freelance and contract labor. According to Woody Klemmer, CEO and co-founder of Laborocity, the idea of a more transient workforce is not going away, and it shouldn't be considered a negative trend. "The twisted metric there is that this trend toward more of a freelance economy is millennial-driven, but I don't think that's true. It's across the board," Klemmer said. "You don't stay with a company for 30 or 40 years. You stay as long as you are growing and playing a role in the company's success, and then you move on, and this trend toward a transient workforce will also have an effect on human resources (HR) professionals." HR teams will likely be much more involved in the recruiting process.
Tammara Sutton, a recruiter for Eagle Hill Consulting LLC, said it is absolutely necessary that talent management is directly aligned with operations to gain a clear vision of what kind of talent the company is trying to attract and how they will drive the bottom line. This vision should encompass every consideration, including which individual attributes you seek in a candidate to the level of diversity and inclusion your company aims to achieve across its workforce.
2. The Tech Shift
If you haven't delved into how your company can benefit from automation, start today. For business owners just starting to automate different construction processes, look to software and tech solutions that automate information traveling between the jobsite and the back-office. Increasing the efficiency and capacity for data collection and organization within a company may be the most readily noticeable benefit to the industry, and the automation of previously slow, cumbersome processes is key in realizing this potential. For Nakase, automating processes is especially helpful for HL Builders in determining where the company could cut out unnecessary time spent getting information back and forth. It's worth noting that the incoming talent will also demand technology like software automation because such solutions make their jobs easier. To remain competitive, your organization must pay attention to this, as well as focus on hiring talent that is already adept at using said solutions. "In HR as well, we need constantly evolving tech that will help us attract, manage and retain talent," said Sutton. It will also play to your company's advantage to be aware of and comfortable with the use of third-party recruiting and HR management tools. Klemmer emphasized the importance of paying attention to solutions and tools that streamline the hiring process. For example, Laborocity covers employees hired through the company with full workers' compensation and general liability insurance. According to Klemmer, offering such additional value benefits both the company and the workers it is hiring because the company doesn't have to worry about insuring the worker, and the worker feels covered.
3. The Compensation Shift
A growing project backlog is difficult to celebrate when it comes hand in hand with a shortage of skilled workers. To get the top performers you need, you must be willing to offer competitive pay. Start by reevaluating your current compensation strategy. Sutton recommended considering the following:
The cost of business now
Forecasted cost of business
Market compensation data based on knowledge, skills and abilities (KSA) analyses of talent
Internal pay trends
Performance review processes
Then, determine the level of transparency your company will maintain regarding compensation. "Staff want to see the connection between their salaries and clear performance objectives, as well as market data for their specific fields of work and geographic region of residency," Sutton said. "Companies need to be prepared to justify why they pay what they do for talent, and how that drives their businesses."
As in most industries, qualified employees come at a greater cost, but it is important to remember that spending a little more to recruit top talent, and having a strong compensation plan in place to retain that talent, will ultimately pay off. The high turnover rate prevalent in the construction industry can be drastically reduced simply by paying your top performers what they are worth. In turn, fair compensation is a key component in employee engagement, and engaged employees tend to stick around. Pay attention to opportunities in which you can provide employees incentive to grow or improve their individual value to the team. Nakase said his company regularly brings in Occupational Safety and Health Administration (OSHA) specialists for training days. Employees are paid to come in for those extra hours on the weekend to take classes. However, the cost savings from having more knowledgeable employees are almost immediately evident. When you are willing to invest money and time to help them grow, employees feel more valuable, valuing your company more as well.
Questions to ask yourself
Do you try to increase thought diversity in your company?
Could you listen to your employees more?
Does your company culture attract new talent?
What are you doing to motivate top performers?