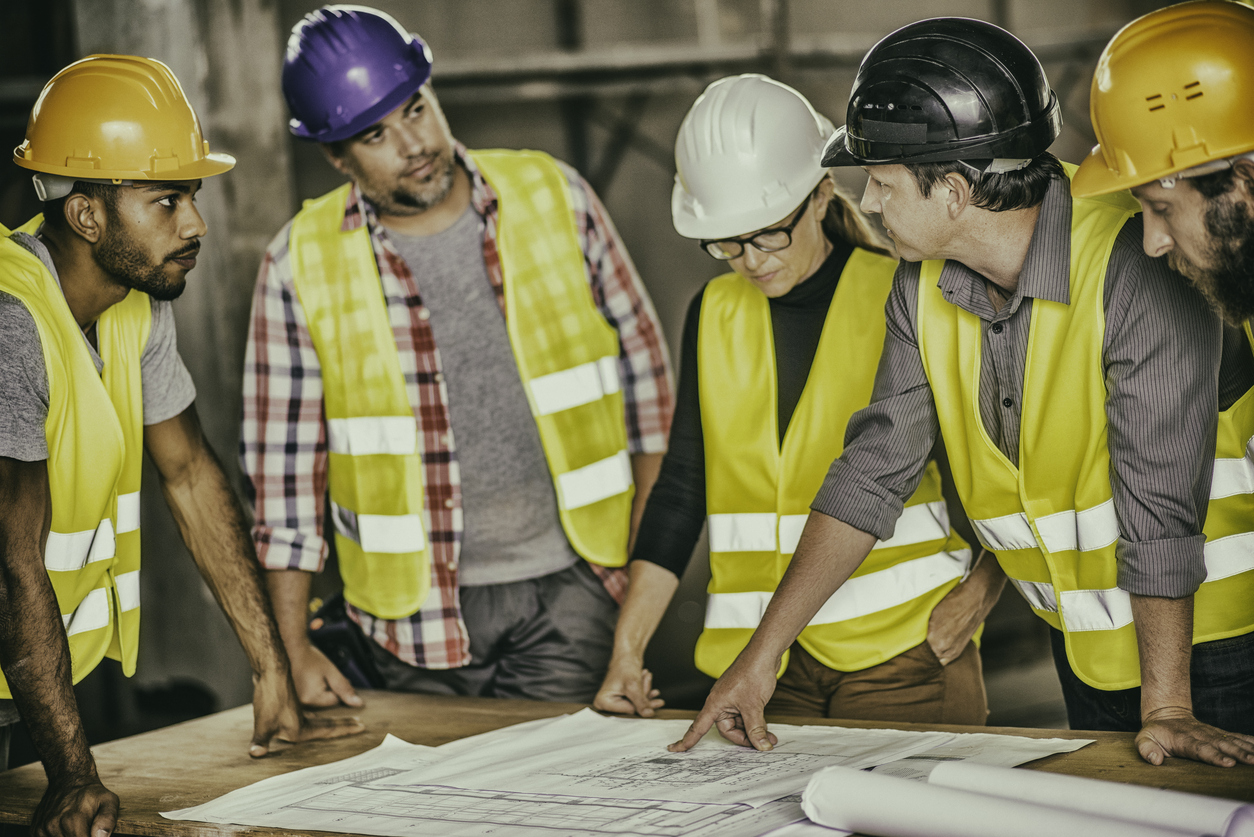 How to improve your company's recruiting strategy
Thursday, August 31, 2017
For the construction companies left standing after the Great Recession, an even greater challenge weighs heavily on owners: the shortage of skilled labor required to replace retiring workers and allow for growth. According to the Bureau of Labor Statistics (BLS) Current Population Survey (CPS), the construction industry began relying more on older skilled workers (ages 55 and over) to fill positions in the construction workforce post-recession. As a result, older skilled workers represented a record high 19 percent of the construction workforce in 2016. Unfortunately, many of those skilled workers are headed to retirement without sufficient younger workers to replace them.
If you plan to retire in the next decade, or are looking to transfer ownership of your company, it is important to address the skilled labor shortage as a critical component of your business succession plan. Consider the following best practices for tackling the skilled labor shortage to better maintain your company's competitive edge now and well into the future.
1. Determine your company's valuation
Most construction business owners, especially mid-market companies, are working in their business rather than working on their business. It's an easy trap for business owners to fall into, and a prime example of how bad workforce planning can exacerbate the widening talent gap and retention of skilled workers. One of the most important first steps of tackling the skilled labor shortage is starting with understanding the value of your company and putting that in writing.
How a construction business owner runs his/her organization, the depth and skills set of the management team and the cutting-edge technologies used to improve your service offerings are all aspects of a business that need to be considered when determining the value. Confirmation of your company's valuation helps drive decisions around both the people and the investment.
2. Stick to your company's core processes
Traditionally, many construction companies are vertically integrated. However, skilled labor shortages force executives to look at that vertical integration, stick to the core processes and begin to outsource identified subsections. For instance, there may be certain processes that your company has done in the last 50 years that may not be relevant to the core operations. Construction business owners should identify their company's non-core operations to outsource to suppliers that are financially viable and can provide some level of assurance. Sticking to the core competencies of your company allows you to align skilled workers based on their expertise, as well as recruit and retain qualified talent to fill the gaps left by the retiring workforce.
3. Consider in-house training programs
Many construction business owners are reluctant to invest in their own in-house training programs, which is critical in addressing the skilled labor shortage and establishing a succession plan. As a result, many business owners tend to rely more on recruitment than on training and development.
Though many companies boast retention numbers, not all have internal programs in place to keep the skilled workers they have already acquired. A big setback for fresh employees, especially millennials, is a stunted opportunity of options within a company. Skilled workers aren't looking for more of what they already know. They want opportunities to learn, even if it is outside of their current niche in the workforce. Providing current employees with programs that help them evolve their industry-related skills, leadership abilities and communication will allow them to see their own potential within the company. Internal programs can even keep veteran workers past their initial retirement date by giving them a new purpose and reason to stay. Enhancing soft skills, such as communication and collaboration, can also give renewed life to a workforce. Training employees in this area gives them a skill set that translates among supervision and management positions.
4. Shift to integrated work-based incentives
More companies are starting to embrace integrated work-based incentives to secure longevity with potential future employees. One important, effective tactic is apprenticeships. In mid-June, President Trump signed an executive order that aims to expand apprenticeships and improve job-training programs, while the House of Representatives voted to reauthorize the Perkins Career and Technical Education Act. The legislation, last addressed in 2006, seeks to strengthen technical education for specialized skills. Some states have implemented incentive tools for expansion and retention. For example, the Missouri Works Program partners with area technical and community colleges to help businesses access capital through tax incentives to provide skilled workforce training.
5. Embrace the generational divide
While many job vacancies exist, they do not attract the attention of today's job seekers. One reason is the generational divide in the workforce—baby boomers are hard to break from traditional recruitment initiatives, while millennials rely on social media to obtain information on the employment landscape. Unfortunately, numbers from high school job fairs are dwindling, which presents limitations to companies in their recruitment initiatives. Today, high-school students are groomed to already have a career path in mind. If companies are relying solely on these job fairs to fill skilled labor positions, they are too late in capturing the interest of potential future employees. The recruitment cycle needs to change, and that means exposing younger students to different craft areas in construction careers.
Having an ongoing and active presence on social media is also critical for recruiting. Sharing the professional development programs your company provides, the opportunities available that drive work ethic and employee testimonials are all tactics that a company can push out through online strategies to legitimately demonstrate an environment that is attractive for current and future employees. 
For recruiting, construction business owners need to arm themselves with the knowledge of where to invest their time and money, the foundation of which lies in education and reaching potential employees earlier in their lives. Teaching the incoming workforce about the true benefits and rewards of the construction craft can help business owners establish a more profitable exit strategy.