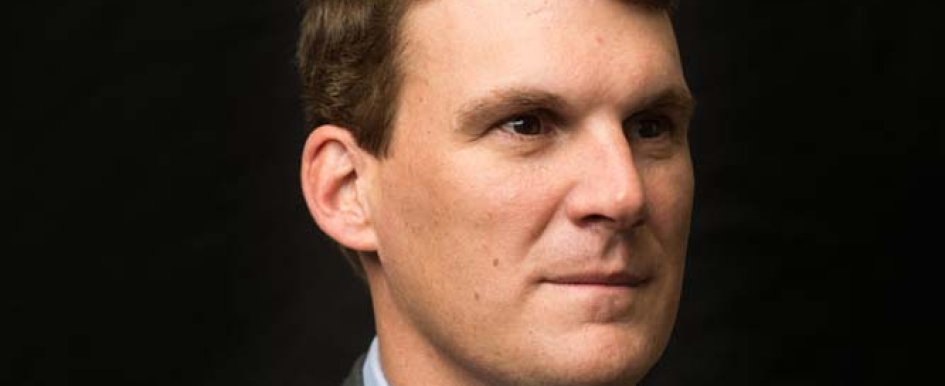 Torrey Hawkins reveals the human resource steps that revived his business after Hurricane Harvey
Thomas "Torrey" Hawkins, founder and president of Angler Construction, is no stranger to the severe weather that accompanies life in the Gulf Coast region. A 15-year veteran of the commercial construction industry and longtime Houston-area business owner, Hawkins has weathered a number of storms and flooding, including the devastating Hurricane Ike (2008) and the more recent Memorial Day (2015) and Tax Day (2016) floods, each of which brought more than 10 inches of rain over a period of hours to parts of the city, but last year's Hurricane Harvey brought a new kind of challenge for Hawkins and his 30-employee construction company.
"I think Harvey was different because it was such a long-term event. While after Ike and other storms, we were able to get back to work pretty quickly, with Harvey, the entire city saw the effects in one way or another, and people were out of work for a significant amount of time," said Hawkins. Indeed, the sustained rainfall and subsequent flooding displaced thousands over the course of several days, and many of those who were able to stay in their homes were stranded there for days, some as long as four days after the storm made landfall. The impact on businesses was just as severe. With employees unable to make it to work safely, many companies chose to shut down until the water receded.
While Hurricane Harvey represents an extreme when it comes to the disasters an employer might face, the way Angler Construction prepared for and responded to this storm, assisted by a human resources (HR) outsourcing provider, provides a number of lessons in how an employer should react when disaster strikes.
Lesson 1
Put together a game plan before the storm.
With more than 30 employees managing more than two dozen projects at any given time, Hawkins and his team had been watching the storm's progress in the Gulf closely for days before it made landfall Friday night and had taken steps before everyone left for the weekend to put a plan in place for how they would remain operational if the storm was as severe as predicted.
"We told team members to take some work home because we didn't know when we would be able to get back into the office," said Hawkins. "Secondly, we formulated a game plan based on where our jobs were located around Houston, who lived near those and who could try to get to them after the storm to give an update on any structural impact." This divide-and-conquer strategy worked well for Hawkins and his team, as it enabled them to continue to monitor their jobsites without putting employees in danger.
Lesson 2
Stay in touch with employees.
From an HR perspective, the most immediate responsibility in the aftermath of a disaster is to make sure everyone is accounted for. While there are some apps and other services specifically designed to help businesses communicate with employees working remotely, sometimes the simplest method is the best. The Angler Construction team, for example, relied on a text chain to help managers stay updated on who was okay, who was facing major flooding and what they could do to help.
Not only does this kind of consistent communication help employers understand how individual employees are affected, but it is also a key component in a company's plans for recovery, as it allows them to assess who might need to take time off to recover and then reallocate resources and teams as necessary to cover any gaps. HR, along with management, plays a key role in ensuring that employee information is consistently updated and accurate.
Lesson 3
Make sure payroll will still be processed.
Perhaps the most pressing HR concern for employers once they get past the immediate danger of a disaster is how they are going to pay employees, especially if they are unable to get to the office to process payroll. Also high on most employees' lists of concerns after a disaster is when they are going to receive their next paycheck, particularly those who were displaced or experienced damage to their homes. While payroll was certainly also a top priority for Angler Construction, the fact that the company had outsourced its HR functions provided Hawkins and his team with peace of mind, knowing that payroll would continue to be processed without interruption.
"We were able to communicate with our HR outsourcing provider, and our bookkeeper was able to log on to the online systems and get payroll processed very easily from her house when she couldn't get to the office. We were able to operate and send people their paychecks, so they could focus on what they needed to focus on, whether that was helping themselves or helping other people."
Lesson 4
If possible, find a way for employees to continue working.
Any amount of downtime can spell disaster for a company. If, as was the case with Angler Construction's employees, it is possible to have employees work remotely when their jobsite or office becomes inaccessible, it provides a great short or long-term solution to keeping a company operational. In these situations, a company's internal HR department or HR outsourcing provider can be instrumental in the drafting of remote work policies as well as timekeeping procedures when nonexempt employees aren't able to physically clock in and out.
With entire sections of many major freeways in Houston closed due to high water that remained after Harvey, even employees who had come out of the storm relatively unscathed were unable to get to the office. Angler Construction utilized a cloud-based construction management software which allowed employees to work remotely, either from the office or at home, something Hawkins says was key to helping his team stay on top of projects and keeping customers informed in the aftermath of the storm. It may not always be possible for an employer to allow employees to work from home, either due to damage to the business' operations or due to the nature of an individual employee's particular job description. In these cases, internal or external HR resources play a key role in helping an employer navigate these kinds of potentially sticky compliance points.
Lesson 5
Provide support however you can.
It is imperative that employers remember that their employees are people first, particularly in the aftermath of a disaster situation. Some might be out for days or weeks at a time while they try to rebuild, and employers have to be prepared to adjust accordingly.
"We have four employees that either had severe damage to their house or still aren't back in their houses," said Hawkins. "Most of them were out for weeks after the storm, which had a huge impact on productivity, but people just came together to pick up the slack because that's what you do."
Beyond just allowing employees to take personal time or leaves of absence to recover and rebuild, HR can also make themselves a resource for affected employees by proactively putting together information on the Federal Emergency Management Agency's Disaster Unemployment Assistance program and retirement plan hardship distributions, if applicable.
Hawkins' personal commitment to helping those around him extended beyond his employees. He spent the first three days conducting water rescues around Houston in his personal boat and says it was one of the most eye-opening experiences of his life.
"When you see what people are going through—when you're pulling someone out of the second story of their house—it's a disheartening situation to be in, and when you see it on such a mass level, it really becomes tough to look at every day. That being said, Houston was pretty amazing because so many people came together to help each other out and do whatever they could to rescue and cook for people. It really showed what an awesome city Houston can be."