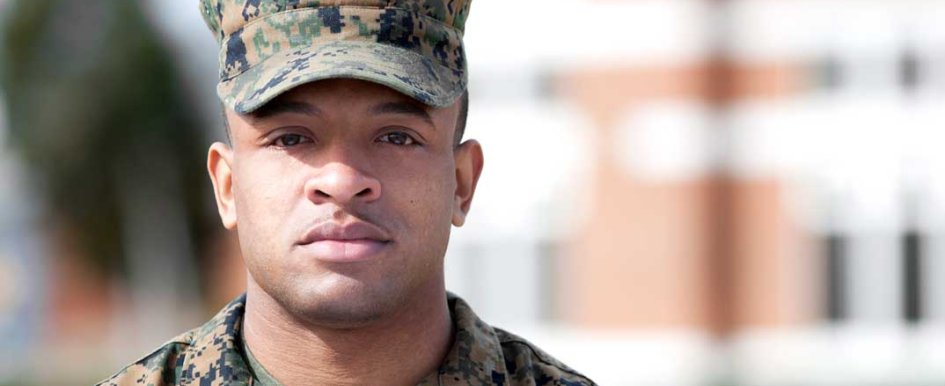 Utilize military training & leadership skills to complete your company's mission
As both a veteran and an employer of veterans for over 4 decades, I have learned a great deal about managing those who served our nation. For example, there are some techniques that employers should consider to aid success in hiring and sustaining this group. According to the United States Bureau of Labor Statistics (BLS), 21 million men and women, or 9 percent of the civilian population age 18 and over, are veterans. That is roughly 1 in 10. Of course, this includes those who served in WWII, Korea and in nonconflict times.
As a veteran, finding decent employment is not a given just because he/she served his/her country. Among men age 25 to 34, Gulf War-era II veterans had a higher unemployment rate (7.5 percent) than did nonveterans (6.3 percent). In 2014, BLS reported that among women, the unemployment rate for Gulf War-era II veterans (8.5 percent) was much higher than the rate for nonveterans (5.9 percent). Additionally, 35- to 44-year-old female veterans had a rate of 9 percent, which is almost double the rate of 4.8 percent for their nonveteran counterparts. According to Stars and Stripes newspaper, nearly two-thirds of new veterans say they faced a difficult transition to civilian life. The simple fact is that hiring veterans makes sense because of the qualities they bring to the table that can be hard to find in other candidates.
Why Veterans Struggle to Find Jobs
One reason that veterans continue to struggle to find jobs is that those without military experience have no reference point as to how military experience translates to a potential job need. Unfortunately, many veterans haven't learned how to translate their experiences into comparable civilian applications. When employers are unclear about the conversion of skills and experiences, they may revert back to a more comfortable position of passing over a veteran prospect. Employers should keep an open mind and make it clear on job postings and websites what they are looking for. It may simply be an issue of skills translation. Another issue is that veterans are often stereotyped by many civilian employers. Several years ago, 46 percent of human resource professionals surveyed by the Society for Human Resource Management (SHRM) cited posttraumatic stress disorder (PTSD) and mental health issues as major challenges and barriers in considering employees with military experience.
The reality is that PTSD is shared by about one-fifth of current veterans, and the highest rate for veterans of any era was Vietnam-era veterans, at 30 percent. Regardless of these low percentages, the most important fact is that PTSD is often treatable with medication. The SRHM study found that many HR employees believe that veterans, who are used to following orders, cannot take initiative and are too rigid. This is absolutely false. While it's true that veterans are conditioned to take orders, they are also trained to think on their feet when orders are not always there. Considerable training is focused on this ability to make quick decisions after gathering as much information as possible in a short amount of time.
Another concern, especially for reservists and National Guardsmen, is redeployment or activation. Employers are concerned that redeployments will result in the loss of the time and training investment of veterans. While the risk does exist, since 38 percent of the military component includes these units, it is certainly one than can be accommodated. As a nation, we have an obligation to support our military. They weren't asked if they believed in the mission or in the values they were defending. They stepped forth so others would not have to do so.
Managing Veterans
Now that they have performed their duties to their country and have returned, we should make every effort to thank them for their service. So what do you need to consider when managing them?
Get rid of the stereotypes—Judge your vet on how he/she performs, not on some preconceived notion on how you think he/she is programmed to act.
Clarify the mission—Veterans were taught to focus on the mission first. Therefore, take time to clarify what the mission is for your veteran employees. It may seem obvious to you, but to someone with a great respect for the value of mission clarification, spelling out what you are doing and why you are doing it.
Show the procedures—Veterans are used to seeing standard operating procedures or protocols, and understand the value of a documented process. If you have one, share it with them. If you don't, challenge them to help develop a job aid or checklist to ensure repetition. They will respect the sequence of tasks.
Provide autonomy—Once they understand what is needed and how to do something—don't micromanage them. Challenge them with some degree of authority and responsibility.
Pair up with mentors—Often, military members were assigned to a more senior person for on-the-job training (OJT). They will respect a mentor arrangement for oversight and advice. This gives them a go-to person for when they have questions and ensures they are acclimating into the organization.
Explain budgets—Many military members didn't have individual contributions or budgetary limits, nor did they really face profit and loss responsibility. It is worth the time and effort to explain costs, revenues and margins so that they understand the sensitivity toward costs in the civilian professions.
Encourage socialization—The vet will see far more value in social activities with fellow workers than most other employees because they have lived in close proximity quarters and socialized with the people they worked with before coming to your company. Finding ways to get them involved in social activities could have an impact on their morale and their sense of camaraderie. This may include after-work or weekend get-togethers or company parties.
Set roles and expectations—A vet knows he/she is expected to perform certain tasks. Take the time to clarify what the tasks are and how to perform them well. Explain how he/she will be measured for performance and expected outcomes.
Explain context and culture—Don't assume your vet is accustomed to the nuances of office culture. Most veterans find it difficult to get used to the office environment, even if they worked in an office atmosphere in the military. Civilian culture, the sense of urgency and the mission priority are all different, and they need to learn to adapt.
Engage them—They will rarely leave their company, but may leave their supervisor. Stay in touch with them. How are they doing? Are they getting what they need to be successful? Are they adapting to the culture? Are they being recognized for their accomplishments? Is anyone listening to their ideas and suggestions?
Focus on leadership—In the military, it is obvious what the pecking order is and who reports to whom. The insignia is a display of that. In civilian life, that is not the case. Take the time to explain the hierarchy.
Lead by example—Veterans will have a higher expectation for leadership than most civilians. Most military leaders have received considerable training and coaching. Therefore, they are often more effective than many of their civilian counterparts. Veterans are used to being led by strong, decisive leaders who care for their people and focus on their mission.
Leadership is a skill and a character quality that most veterans possess by nature of their participation in military service. They have led troops from the early days of their military lives. This aspect will put additional attention and pressure on the civilian leaders to worker harder at leading, instead of just being the boss.