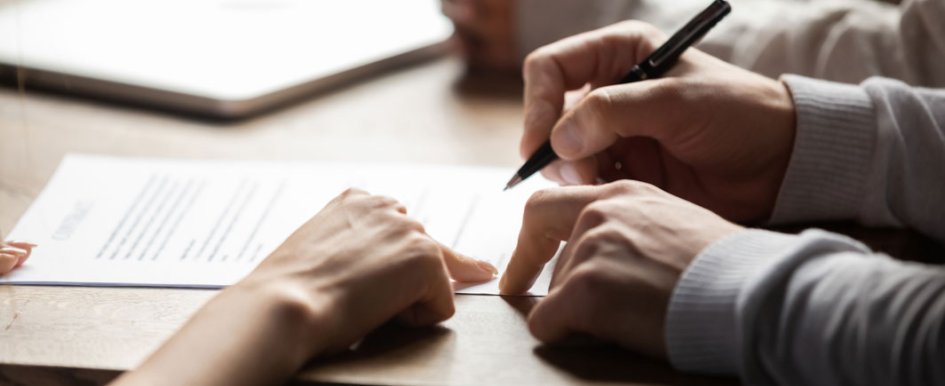 Protect your company from a variety of project challenges through detail & careful planning
Thursday, December 12, 2019
Design-build is quickly becoming the mainstay project delivery method for the United States commercial construction industry.
According to the Design-Build Institute of America (DBIA), nearly half of America's construction dollars will be spent on design-build projects by 2021. As described by the Construction Industry Institute, this is because design-build projects are delivered faster and at lower cost than either design-bid-build or construction management at-risk projects.
Other advantages include the ability of contractors to streamline the entire process from design to construction with one single point of contact leading the way from start to finish.
Now, the downside. Every project has its idiosyncrasies. Errors big and small typically plague each construction phase. Unfortunately, these challenges can become even more troubling in an environment that regularly blurs the lines of responsibility.
With the design-bid-build project delivery method, contractors and designers typically not only have clearly defined roles, they are also well aware of their responsibilities and the associated risks. However, under the design-build model, these roles commonly dissolve to virtually erase the traditional ways liability issues and claims are resolved.
As a result, the need to negotiate fair and balanced contractual agreements has never been more important for ensuring that design professionals, owners and contractors thoroughly understand and adhere to the responsibilities, rights and risks associated with each of their roles throughout the project lifecycle. Every word matters when it comes to protecting against all forms of challenges, carefully defining outcomes and ensuring the project's success.
Agreements Should Be Fair & Consistent Among All Parties
Every project consists of varying levels of responsibilities and risks. This extends from the professional services contracts negotiated with subconsultants to the prime agreements created with owners, developers and lenders.
To avoid discrepancies, standard form agreements, such as those published by the American Institute of Architects (AIA), the Engineers Joint Contract Documents Committee (EJCDC) and the DBIA, offer an excellent starting point as long as they are carefully integrated, cross-referenced and coordinated with other agreements. This includes reviewing and modifying the documents to accommodate project particulars, as well as local codes and regulations.
It is also a bad idea to use proposals as contracts. Proposals rarely adequately define roles and responsibilities, they and often contain inappropriate and inconsistent terms and conditions.
In addition, every downstream agreement should be written to reflect the subcontractor's responsibilities while deleting the terms, conditions and provisions that do not conform to the prime agreement. Other considerations deserving intense scrutiny in all construction agreements involve the following:
Scope of services—It is imperative to make sure the scope of services defined in each agreement are clear and unambiguous. This includes the services performed for a basic fee, those that explicitly will not be performed and others provided as supplemental for an additional fee. The process for requesting and/or approving these additional services should be outlined. Furthermore, authorizations should be in writing and define the appropriate requirements for payment obligations.
Scheduling of services and deliverables—Scheduling should be consistent throughout the project parameters and among all the parties involved. Subcontractor agreements should also reflect the requirements stated in the owner agreement, while providing the flexibility for adjustments as the project moves forward.
Billing and payment—Billing and payment issues are often a major source of disputes. Each agreement should define the payment schedule and billing cycles, invoice approval and payment process, due dates, and interest and penalties in the event of late payment.
Dispute resolution—Dispute resolution terms must also be coordinated with the prime agreement. This is critical. Contractors need to know that if they are drawn into a claim, the entire design-build team will work as a unit to stand behind their work.
Indemnities—Every contract should contain language stipulating the circumstances and amounts surrounding the reimbursement of funds to the extent that each party is responsible for such damages, liabilities or costs to the extent caused by such party's negligent errors, omissions or breach of the agreement.
Time limits for legal action—These should be consistent with the prime agreement. For instance, contractors should not give owners 5 years to file a claim while offering subcontractors 3 years. Be aware, too, that if the owner is a public agency (which may or may not be subject to statutes of repose or limitation), agreements must be carefully coordinated so that contractors can join a responsible subconsultant in litigation by the owner/public entity.
Ownership of instruments of service—The copyright and ownership of plans and specifications are a matter of negotiation and should be defined within the prime agreement.
Confidentiality requirements/nondisclosure agreements (NDAs)—NDAs should be consistent with the owner-prime agreement. Owners have become increasingly protective regarding the access to confidential and proprietary information. Make sure that any restrictions or indemnities related to confidentiality or nondisclosure are passed down from the owner agreement to the subconsultant's contract.
Furthermore, never neglect the fine print or assume the details without a careful, thorough review of the contracted terms and conditions. When in doubt, always reach out for qualified, experienced assistance from your insurance broker or attorney before signing an agreement.
There's often no going back once it is done and everything is in motion. Errors, omissions, misunderstandings and disputes are commonplace in most construction environments. Unfortunately, whoever winds up on the short end of the claim and/or litigation stick may simply be decided by the positioning and choice of just a few words and phrases in a contract.