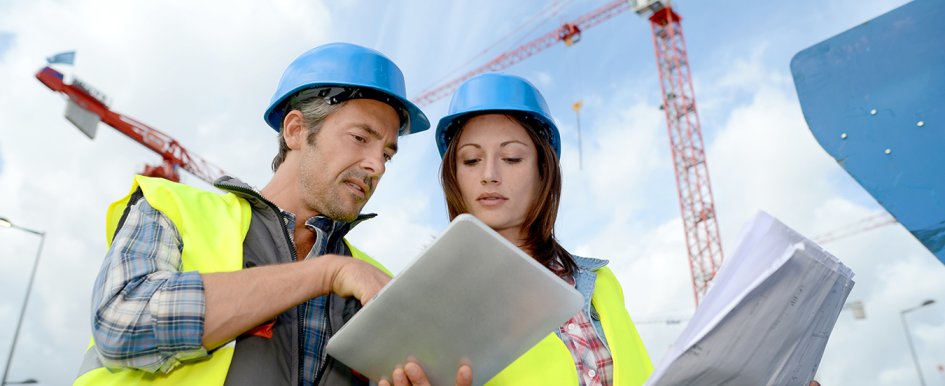 How to properly license your business for the next opportunity
When a client is so pleased with your work on one project that they offer up more business, sometimes the invitation is sweeping, with the potential to dramatically expand your company's footprint. No one wants to turn away work, particularly from a valued client. But, if those projects are in jurisdictions that are new to the company, there will be some regulatory homework to do before making a commitment.
What licenses, paperwork, agreements, etc. will you need to do the work? Are exams required? Depending on the answers to these questions, and the processing times of the various jurisdictions, the licensing process can take anywhere from 1 to 6 months. So, how can you answer a client's request confidently when opportunity comes knocking?
Consider using a business licensing provider with experience dealing with architecture, engineering and construction (AEC) firms. They can provide accurate time estimates for specific licenses and jurisdictions and have the knowledge to ensure timely file preparation, review and approval. Another option is to hit the books and research licensing requirements within the project's jurisdiction(s). Your research will need to cover:
Licensing authorities—Contractor licenses are issued by a mix of state and local governments. Thirty-four states require a general contractor license; three additional states issue licenses only at the county level; and 14 more states issue contractor licenses at both the county and city levels. Specialty trades, such as plumbing and electrical, are generally licensed independently—often by different boards. Research them separately.
License types and classifications—Licenses are often broken into classifications based on project type, size, value and/or other parameters.
Qualifying party—Contractor licenses require the appointment of a qualified individual responsible for the company's performance. Requirements for qualifiers vary by jurisdiction. However, one aspect of contractor licensing is constant across all jurisdictions: the company license is always dependent on the continued involvement of the qualifier who earned the license.
Exam requirements—In 20 states, contractors must have a qualifier sit in for exams. In some cases, this requires prior approval from the state licensing board. Some states provide reciprocity for contractor exam requirements, not including business-law exams.
Licensing reciprocity—Some states have reciprocity agreements with nearby states that may provide a shortcut to licensure. These must be investigated on a state-by-state basis.
Application requirements—Contractor license applications require some of the most extensive documentation of any professional licensure. Requirements typically include detailed descriptions of experience, background checks, finances, insurance policies, surety bonds, etc.
Foreign qualification—For eligibility to complete work in a new state, contractors generally must register to do business as an out-of-state, or "foreign," business entity through the secretary of state and appoint a registered agent. This "foreign qualification" process is typically required in addition to contractor licensing.
Online contractor licensing guides provide detailed information on each of these aspects of contractor licensing for all 50 states and the District of Columbia. In just a handful of clicks, you can find answers to frequently asked questions, typical timelines and fees, detailed filing instructions, contact information for state authorities, and links to state forms and websites. 
Once you have researched all the requirements, it's important to make sure you complete them precisely, according to the instructions. Pay attention to the order of steps required, from qualifying for testing to registering your foreign entity. Each jurisdiction has its own order of operations. If the instructions say to send the application by overnight mail, do so. Be equally meticulous about the paperwork.
If an original signature with a middle initial is required, provide exactly that. State licensing authorities are busy, and they deal with a lot of applications that aren't prepared according to specifications. Calling to check on a pending application can ensure that your application stays on the clerk's radar and isn't lost in the shuffle. 
Once you've completed the initial filings, licenses and good standing must be maintained through renewals, annual reports and other periodic filings. It is often more cost effective to register proactively and maintain licensure nationwide. This allows your business development teams to pursue a far wider range of opportunities without worrying about your ability to be licensed and registered in time.