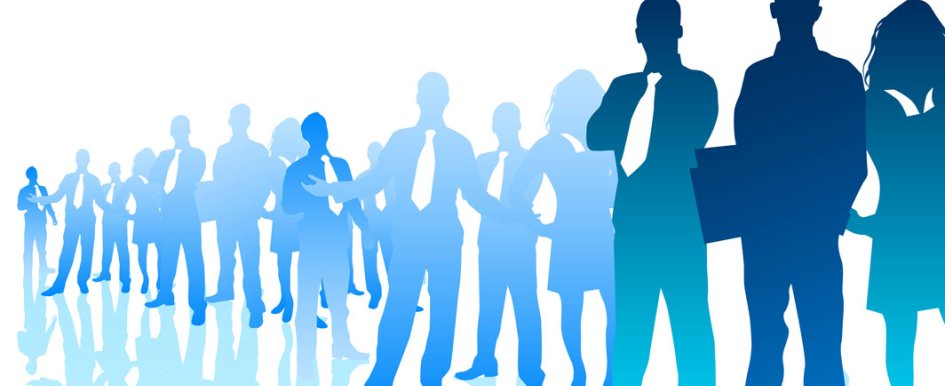 Exploring the concept of professional services
Wednesday, November 15, 2017
In today's construction environment, contractors are increasingly required to engage in alternative delivery methods, such as design/build and public-private partnerships, in order to stay competitive, innovative and client-serving.
However, such delivery methods have blurred the line that used to separate those responsible for physical construction of a project and those traditionally responsible for design, engineering and other professional services. Now, contractors are more often contractually delegated professional duties. Even in a more standard, design-bid-build scenario, contractors are frequently engaged in tasks that invoke the concept of "professional services," even if contractors may consider these tasks typical of construction work. These services involve heightened risks for contractors and implicate different insurance coverages and contractual provisions with which many in the industry are not familiar.
The term "professional services" is not an easy one to define. For many, the term contemplates specialized education and a professional license, such as an architect or engineer. However, the legal definition is broader. For example, an oft-quoted case defines a professional service as "one arising out of a vocation, calling, occupation or employment involving specialized knowledge, labor or skill, and the labor or skill involved is predominantly mental or intellectual, rather than physical or manual." Contractors, and their clients rely on commercial general liability (CGL) insurance to transfer key business risks to insurance companies—namely, the possibility that property damage or bodily injury will result from the contractor's construction operations. However, CGL insurance is not intended to cover damages resulting from design work or other professional services. The vast majority of contractors have an endorsement on their CGL policy known as a professional services exclusion (PSE). Inclusion of a PSE may seem innocuous—simply a recognition that a contractor is not an architect or engineer.
However, standard PSEs have broad language that may encompass a surprising amount of a typical contractor's scope of work. The following is the Insurance Services Office's (ISO) broadest PSE, form CG 22 43 04 13.
This insurance does not apply to "bodily injury," "property damage" or "personal and advertising injury" arising out of the rendering of or failure to render any professional services by you or any engineer, architect or surveyor who is either employed by you or performing work on your behalf in such capacity. The heart of the endorsement is the next paragraph, which further defines professional services, including:
The preparing, approving or failing to prepare or approve, maps, shop drawings, opinions, reports, surveys, field orders, change orders or drawings and specifications
Supervisory, inspection, architectural or engineering activities
These definitional provisions significantly limit the applicability of CGL insurance to many claims arising out of what might, at first glance, be considered nonprofessional activities of a contractor—even on a project where the contractor does not have "design" in its scope. All contractors are engaged in some level of supervision and routinely agree to contract clauses detailing this obligation. Contractors often prepare shop drawings, reports, field orders and change orders. These activities are encompassed by standard language in PSEs and damages resulting from these activities may not be covered by CGL insurance, as contractors and their clients might expect.
Contractors providing services that fall within the definition of excluded activities in their CGL's PSE should consider purchasing a professional liability policy. There are key differences between CGL and professional liability insurance. One of the most significant is the extent of damages covered. While CGL insurance only covers bodily injury or property damage (plus resulting loss of use), a professional liability may cover all consequential damages resulting from professional negligence, including pure economic losses.
The most common form of contractor's professional liability insurance is actually a package of several coverages. First, there is coverage for the contractor's own professional services. This includes in-house design work, construction management and the other professional services outlined in the PSE definition (in other words, this coverage should capture the services excluded under the CGL PSE).
Second is a coverage known as protective professional indemnity. This coverage part applies where the contractor has hired a subconsultant to perform professional services, such as an architect to perform the "design" portion of a design/build job or an engineering firm to assist with temporary works or sheeting and shoring systems. The protective indemnity coverage provides excess coverage to the contractor, who may be vicariously liable for the negligence of its professional subconsultant. This coverage most often applies where the subconsultant is underinsured or has its insurance exhausted by payment of defense costs or other claims.
A third common coverage bundled with contractor's professional is pollution liability insurance. This coverage responds to claims that often are excluded from CGL coverage related to pollution—defined in the latest ISO endorsements as the "actual, alleged or threatened discharge, dispersal, release or escape of a pollutant," such as smoke, fumes, acids, chemicals and other "irritants or contaminants."
Also available is a fourth coverage known as rectification or mitigation. Rectification coverage compensates a contractor for its own cost (as opposed to damages incurred by a third-party as with most liability coverages) to rectify a design error before construction is complete, when the contractor has design/build responsibility. Every contractor with professional exposure should pursue professional liability insurance to round out the firm's risk transfer mechanisms. These policies can be purchased on a project-specific basis for large jobs, but are routinely placed annually for the contractor's entire portfolio of work involving professional services.
Contractors performing professional services must also pay careful attention to contracts and negotiate terms that may be appropriate for pure, nonprofessional general contracting, but that are not appropriate for a firm providing professional services. For example, consider the following typical warranty language in a construction contract: "Contractor warrants to Owner that all services, materials and equipment furnished under the Contract will be of good quality and new, will be free of defects and that all work shall conform to the requirements of the Contract Documents and all applicable laws."
This language should not apply to professional services. "Free from defects" is a different standard than the prevailing legal standard of care for professionals (i.e., to perform without negligence using the same skill as other professionals under similar circumstances). Compliance with law, without a qualification related to the applicable standard of care, is also problematic and may result in an uninsured professional exposure. Many contractors would not hesitate to agree to such a warranty, but this clause should be amended with respect to professional services.
Subconsultant limitations of liability are another area for scrutiny when performing professional services. When contractors hire architects, engineers or other professionals to delegate professional services, they often receive proposals, sample
contracts or marked-up agreements with a limitation of liability. From the design professional's perspective, there are several good arguments for why a limitation of liability is appropriate.
For the contractor, however, agreeing to such a limitation can create a liability gap that must be filled with the contractor's professional liability insurance. Many insurers limit the availability of protective indemnity where there is an underlying limitation of liability. Therefore, contractors must know what their insurance states and negotiate contracts in a way to maintain their available coverage. All contractors should regularly assess their scope of work to determine exposure for professional services that are excluded from CGL insurance.