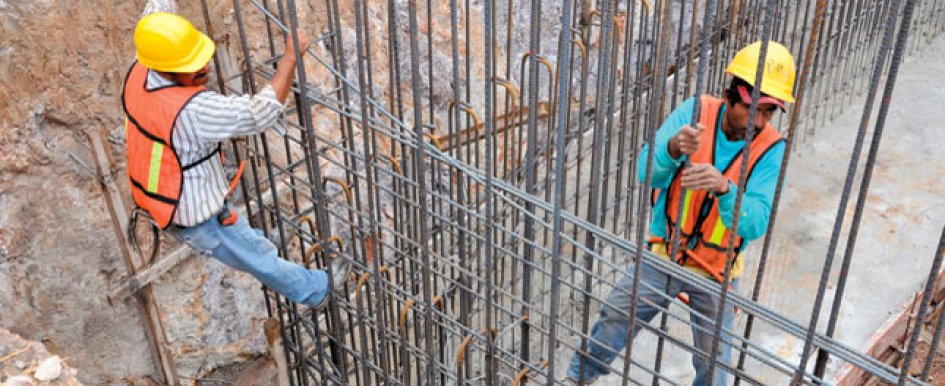 Contractors should prepare for potential changes now.
Most people, regardless of political affiliation, agree that the current immigration system is broken. Although President George W. Bush pushed hard for immigration reform, the tragedy of 9/11 changed everything relating to immigration. Now, almost 12 years later, the opportunity for reform presents itself again.
Where it Stands
Earlier this year, the Senate "Gang of Eight" (Michael Bennet, D-Colo.; Richard J. Durbin, D-Ill.; Jeff Flake, R-Ariz.; Lindsey Graham, R-S.C.; John McCain, R-Ariz.; Bob Menendez, D-N.J.; Marco Rubio, R-Fla.; Chuck Schumer, D-N.Y.) introduced the controversial Border Security, Economic Opportunity, and Immigration Modernization Act, otherwise known as S.744. After a series of revisions and a number of amendments, the U.S. Senate passed the bill 68-32, with all democrats and 14 republicans voting in its favor.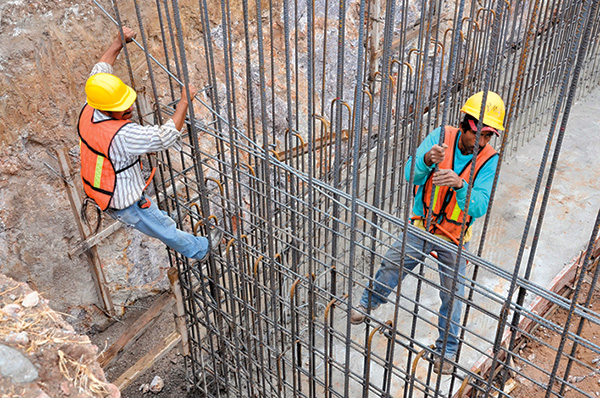 The bill is a work of compromise. As written, it encompasses overhauls to the immigration system on every front, from border security to humanitarian visas. The amendment that secured passage of the bill was designed to increase border security by, among other things, providing for the construction of a 700-mile border fence, mandatory E-Verify implementation for employers, an exit-entry system that can track foreign nationals who come to the U.S. on myriad visas and, most significantly, an administrative "trigger" that purportedly ensures that unauthorized workers currently in the U.S. do not gain permanent residency until the government deploys 20,000 additional agents to the border. 
President Obama, most democrats in Congress and some republicans have pressed the House to approve a similar version of immigration reform. House leadership, however, has indicated that it will not vote on a House version of S.744 but instead will take its time to develop its own immigration bill, possibly requiring that the bill receive support from a majority of House republicans before it is submitted for a vote. Groups on multiple sides of the issue have lined up with many Tea Party and other conservative groups insisting on stronger border security and limited or no right of citizenship for currently illegal immigrants. Many organizations have launched advertising and lobbying campaigns for and against various aspects of the bill.
What Reform Would Mean
For the U.S. construction business, the three most significant changes that would take place if S.744 became law are the following:
The legalization and potential 13-year path to citizenship for the majority of the 11 million undocumented immigrants currently in the country
A possible guest-worker program for low-skilled workers
Mandatory implementation of E-Verify for all U.S. employers
This legislation, if passed, will open many opportunities for employers and employees. However, while there may be more potential construction workers, the construction industry will be under more scrutiny than before to ensure that workers are work authorized. The legislation leaves little room for employers to assert that they did not know of their workers' lack of authorization to work in the U.S.
Until Then
In the meantime, the Immigration and Customs Enforcement (ICE) worksite enforcement unit is busy auditing employers' I-9 forms and employee authorization verification programs. The construction industry is often the target of many of these ICE audits. Audited companies face stiff fines for paperwork violations, and if they are found to be knowingly employing unauthorized workers, they can face criminal penalties. In some states, business licenses may be revoked for serious violations of immigration laws.
The Office of Special Counsel of the Department of Justice also has continued to prosecute employers who engage in unfair employment practices, discrimination and retaliation for reporting any prohibited practice. So, contractors who go too far in their attempts to ensure a legal workforce may run afoul of other laws and face fines from a different government agency. Therefore, regardless of reform, contractors need to be especially careful in their compliance with all laws and regulations relating to immigration and hiring.
Where to Begin
Establishing these practices in your company will help you remain compliant:
Develop a written hiring and employment eligibility verification policy.
Ensure that your company's internal compliance and training program covers everything related to the hiring and employment-verification process, including completion of Form I-9, steps for detecting fraudulent use of documents in the verification process and, for those companies to which it applies, instructions for using E-Verify.
Require the Form I-9 and E-Verify process to be conducted by properly trained individuals only.
Include secondary checks in your compliance process to prevent attempts to subvert the process.
Conduct a Form I-9 and E-Verify compliance audit by an external and knowledgeable immigration lawyer or a trained employee not otherwise involved in your employment authorization verification process.
If you currently complete I-9 forms in electronic format, the compliance audit should include an evaluation of whether the I-9 software that you have chosen is compliant with the applicable regulations.
Ensure that your contracts with contractors or subcontractors have appropriate flow-down provisions that establish their compliance with employment eligibility verification requirements.
Establish a protocol for responding to discrepancy notices or other information received from government agencies or relevant third parties. 
Create a tip-line mechanism (physical inbox, email, etc.) for employees to report activity relating to the employment of unauthorized workers. Also make sure that a protocol is in place for responding to employee tips.
Establish and maintain appropriate policies and safeguards to ensure that authorized workers are not discriminated against in the hiring, firing, recruitment and referral processes or during the Form I-9, E-Verify or social security number verification service processes because of citizenship status or national origin.
Maintain copies of any documents accepted as proof of identity or employment authorization for all new hires.
Work with your immigration counsel to ensure that the goals of your company are aligned to meet the advantages of future immigration reform and to fend off potential liabilities.