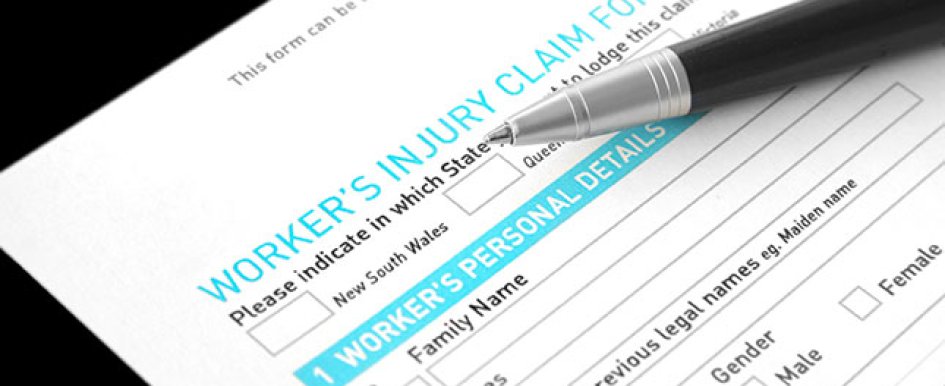 Protect yourself against inflated workers' compensation insurance costs
Friday, August 22nd, 2014
The Insurance Research Council indicates that roughly 35 percent of workers' compensation claim dollars are paid to fraudulent claimants. Another study by the National Insurance Crime Bureau states that the total cost of workers' comp fraud is $7.2 billion per year. Fraudulent claims increase immediate insurance policy costs and long-term rating discounts and modifiers. They also raise rates over time, as carriers see higher loss ratios.
The construction industry is one of the most frequent targets for workers' comp fraudsters, so contractors should have a plan to help prevent and proactively manage fraudulent claims. Before contractors can address reducing, preventing and managing workers' comp fraud, they must first understand how fraud occurs. Below are some of the more common fraudulent claim scenarios.
Monday morning reports: The claimant is injured over the weekend but doesn't have personal health insurance. The claimant instead files a workers' comp claim, stating that the injury allegedly happened while on the job, first thing Monday morning.
Employment status change: The claimant is concerned about layoff, termination, strike or completion of the project they are working on, so they file a workers' comp claim to secure continued income.
Claim exaggeration: A workers' comp claim is restated to include injuries not resulting from the original work-related event.
Soft tissue claims and malingering: Workers' comp claims cannot be closed out until the employees are released back to work by a qualified medical practitioner. Medical practitioners often have difficulty assessing the real level of disability if the claimant indicates soft tissue pain or strain, which cannot be measured.
Preexisting injury and cumulative injuries: Claimants may have prior workers' comp or sports-related injuries that are aggravated by a real on-the-job claim. This greatly inflates the claim dollars attributed to the work-related injury, because distinguishing apportionment is difficult to do.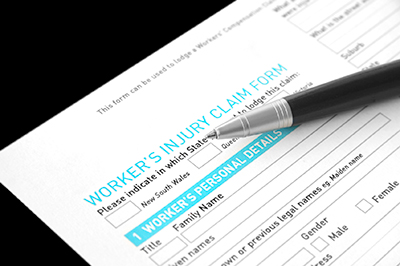 To prevent your firm from experiencing inflated workers' compensation insurance costs, follow these five preventive steps.
1. Hiring practices have a significant impact on the probability of insurance fraud. Typically, the odds of a claim are highest within the first 90 days of employment and continue to decrease the longer an individual is employed. In construction, hasty hiring due to job swell can lead companies to hire employees who have poor character and are more likely to file fraudulent claims. This is especially true if they are hired for a short-term project. Make sure your hiring process includes a written application with reference checks, a motor vehicle/driving record report and a background check. Pre-employment drug testing and fit-for-performance testing can help weed out candidates who have higher odds of claims. Keep a roster of employees eligible for rehire for when you need to find talent quickly.
In addition, make sure all employees actively participate in a safety orientation that helps them become familiar with on-the-job hazards and personal protective equipment. Reinforce this focus on safety with jobsite safety meetings and audits that address unsafe behavior.
2. In the event a claim is reported, have an established claim handling procedure that includes an investigation and witness reports. Have the claimant provide a signed statement that includes as much detail as possible regarding what happened, what the working conditions were and what specific injuries were of concern when the claimant visited a medical practitioner. If you believe the claim may be fraudulent, don't hesitate to remind the employee that workers' compensation fraud is a felony and that your insurance carrier will be conducting a thorough investigation.
You should then provide each of these claim investigation documents to your broker and carrier when the claim is opened, so the carrier has thorough records they can later rely on to help fight claim exaggeration. If you believe the claim is fraudulent, outline your reasons with as much detail as possible and submit a signed statement to the carrier when you open the claim. Be sure to include any details as to why the claim seems suspicious. For example, "Claimant is working for cash for a competitor" or "Claimant continues to play sports despite injury." Your insurance carrier is your No. 1 partner in helping you fight fraudulent claims. Many carriers will institute surveillance to help gather information that could help them close the claim.
3. Companies also can institute modified duty programs to get employees back to work more quickly and help prevent claim malingering.While finding modified duty positions for claimants in construction can be a challenge, these programs help improve employee mindset. Employees who become accustomed to staying home and collecting paychecks are often more reluctant to get back to work, so adjusting injured employees' job responsibilities to allow them to work despite their injuries can help keep them motivated. Modified duty programs also can prevent employees from working cash positions and collecting workers' comp payments, which sometimes give employees more than what they earned while they were gainfully employed.
Modified duty programs should be documented in writing and applied equally to all claimants in order to prevent allegations of discrimination. The qualified medical practitioner should clearly indicate limitations of the claimant's work ability, and these medical notes must be followed carefully. If you have difficulty finding a position for a claimant, consider having that individual become a safety liaison or take inventory of your tools and equipment.
4. Don't let claims fall off your radar. Workers' compensation claims often linger years after the original injury. Sometimes, claim events are restated to include non-work-related injuries. Request quarterly claim updates from your broker or carrier so you can see how the claims are progressing. Your broker also should be able to help you identify possible fraudulent claims and communicate with claim adjusters to see if more pressure can be put on the claimant to get back to work or to see a qualified medical practitioner.
5. Many insurance carriers require the use of preapproved medical practitioners to prevent claimants from seeking treatment from doctors or chiropractors who are happy to help the claimant start and continue on fraudulent claims. When possible, have your employee utilize a qualified occupational injury clinic for treatment. Employees shouldn't seek emergent or urgent care treatment unless the nature of the injury dictates immediate treatment. Urgent care and emergency room treatment are far more expensive than using occupational clinics and can inflate claim costs.
Workers' compensation fraud can be overwhelming to even the most seasoned contractors, as they helplessly watch their insurance costs soar. However, many resources are available to help contractors manage these claims,
including insurance brokers, carriers, claim adjusters and even employees. Instituting fraud prevention methods does require time and company resources, but doing so pays significant dividends. Don't get frustrated if you don't see an immediate impact on your claims, as it takes time to develop a workplace culture that discourages fraud.
Did You Know?
35 percent of workers' compensation claim dollars are paid to fraudulent claimants. The total cost of workers' comp fraud is $7.2 billion per year.