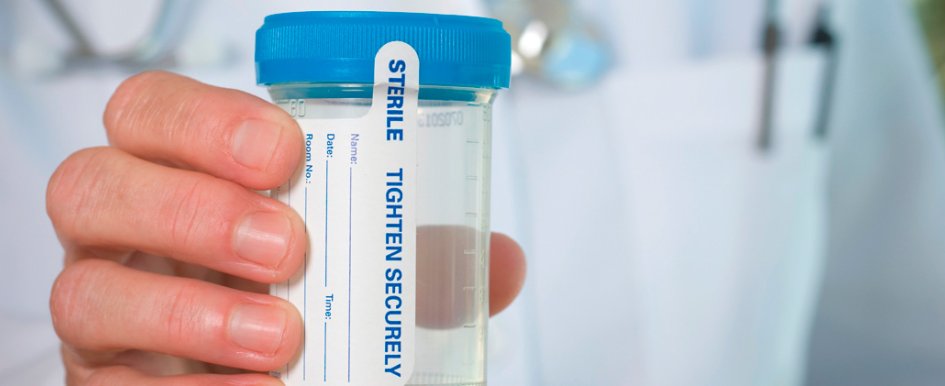 8 tips for starting the drug and alcohol testing program your company needs
Wednesday, November 11th, 2015
In 2015, construction is projected to bounce back to a growth rate of 13 percent in commercial construction and 8 percent in residential construction, according to the FMI Second Quarter Report. With this increase in project volume, project owners, developers and contractors will have a greater challenge finding employees to adequately staff projects. While proper staffing is an area of constant concern for business owners, one area of particular concern is the impact of substance abuse on the construction industry.
The 2007 National Survey on Drug Use and Health found that 8.4 percent of full-time employees had reported using illicit drugs within the past month. In addition to using illicit drugs, the Substance Abuse & Mental Health Services Administration Fact Sheet shows that these employees are five times more likely to file a workers' compensation claim. This likelihood for workers' compensation claims could potentially create a financial burden for a project owner, developer or contractor.
As more projects are insured under an Owner Controlled Insurance Program (OCIP), commonly referred to as a "wrap-up," that is generally structured with a $250,000 "per occurrence" deductible for workers' compensation and general liability claims, the implementation of a drug and alcohol testing program becomes a key component in preventing claims.
A properly prepared testing program can identify the recent use of alcohol, prescription drugs and illegal drugs without impacting the project itself. There are a variety of reasons why drug and alcohol testing is important to creating an efficient workforce. Some of the most important reasons are:
To make sure you do everything possible to provide a safe workplace for project employees, the general public, visitors and coworkers.
You do not want to employ individuals that use or could potentially use illegal drugs.
You want to deter employees from abusing drugs and alcohol.
You want to prevent the adverse impact the claims can have on a project schedule and insurance costs.
Before implementing a drug and alcohol program, there are many considerations you need to account for, including the following:
1. Be Aware of the Law
Certain types of testing (i.e. post-accident or post-incident) may not be permitted in certain states, so know the drug and alcohol testing laws and regulations within the state where the testing will take place. This will prevent unnecessary headaches down the line.
2. Know the Program Types
Discuss the type of drug and alcohol testing program you want to implement, such as:
Pre-employment
Post-accident/Incident/Injury/Near-miss
Reasonable suspicion/For cause
Random
Periodic
Return-to-duty
Post-rehabilitation
3. Know the Test Types
Know the type of test (urine, hair, saliva, blood) you want to conduct and the reason for your selection. A urine test (lab-based or instant-test methodology) is the most commonly used specimen for illicit drugs and a breath test is the most commonly used for alcohol.
4. Establish Your Substance Abuse Policy
You should have your substance abuse policy reviewed by your legal counsel. It is also recommended that you place this directly into your OCIP safety manual, and make sure employees are aware of the drug and alcohol testing policy from the very beginning. Employees will be more open to following the policy when it's clear and straightforward.
5. Select a Third-Party Administrator (TPA)
Unless you choose to do this internally, identifying a TPA to assist with the implementation of your program is important. Use a TPA that is reliable, trustworthy, easy to contact, and knowledgeable of applicable law. The TPA will do the following:
Help select and set up the collection facilities, train collectors and make sure all collections are performed per applicable law.
Help select the illicit drugs to be tested for different panel types (5-panel, 7-panel or 10-panel, for example). A typical, 5-panel drug test will test for five illicit drugs:

Amphetamines (meth, speed, crank)
THC (marijuana, cannabinoids, hash)
Cocaine (coke, crack)
Opiates (heroin, opium, codeine, morphine)
Phencyclidine (PCP, angel dust)

Establish the chain of custody for all drug testing.
Package and send all lab-based or "inconclusive" drug tests, if you are using instant test methodology, to a certified laboratory.
Provide a Medical Review Officer (MRO).
Maintain records of drug and alcohol testing.
6. Establish a Drug and Alcohol Testing Protocol
Not only do you need to establish a drug and alcohol testing protocol, it needs to be followed for each and every test. The best way to establish good internal habits is to make sure there is continuity when it comes to testing. An informed workforce will be much more apt to follow company protocol and meet the expectations you set.
7. Train Supervisors and Management
A wide variety of substance abuse training programs can be tailored to meet your company's specific needs. You need to train your staff in reasonable suspicion and establish a protocol for dealing with an employee showing visible signs of impairment. This will help your staff identify problems before they escalate.
8. Maintain Confidentiality
Be consistent and fair when dealing with employees and maintain complete confidentiality in testing.
Establishing and implementing a drug and alcohol testing program can provide many benefits. If initiated at project inception and carried out correctly, it can provide a positive impact on your operations. Everything from your project budget to overall project schedule will improve, and your workplace will be that much safer.
Did You Know?
National Survey on Drug Use and Health found that 8.4 percent of full-time employees had reported using illicit drugs within the past month.