Discover the risks and benefits of Contractor Controlled Insurance Programs (CCIP).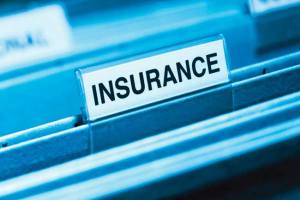 Editor's Note: This is the second of a two-part series on controlled insurance programs. The first article focused on Owner Controlled Insurance Programs (OCIPs).
A Contractor Controlled Insurance Program (CCIP) can deliver the same benefits as an Owner Controlled Insurance Program (OCIP) for a general contractor able to manage additional risks from subcontracted operations. CCIPs can also potentially increase a firm's competitiveness and profitability, but they do come with risks.
How Contractor Controlled Insurance Programs (CCIP) Work
A CCIP may be implemented to cover a single project, or it can cover all eligible projects enrolled into the program on a continuous or "rolling" basis. Under CCIP insurance, the general contractor usually purchases general liability, excess liability and workers' compensation insurance for his or her company and enrolled subcontractors.
The program responds to claims that arise out of operations at the covered project site during the construction period and liability from completed operations through a specified period—ideally the applicable state statute of repose. Subcontractors enrolled in CCIPs remove insurance costs from their contracts, and the general contractor applies the avoided costs to the purchase of the CCIP.
By implementing CCIP insurance and controlling claims costs through rigorous loss control and claims management procedures, a general contractor can save up to 40 percent on insurance costs compared to conventional insurance costs.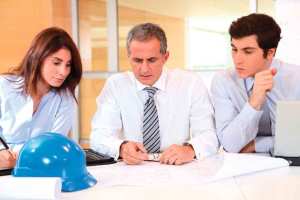 Common Traits of a Good CCIP
Candidate
A highly-developed safety culture that permeates throughout the company
Experience in managing claims under a high-deductible program
A robust subcontractor prequalification process
Well-established subcontractor relationships in the areas they operate
A significant percentage of their revenue from established customers to meet the CCIP minimum premium requirements
Expected projects with values between $30 million to $40 million or more are widely considered necessary for a successful outcome.
Risks of CCIPs
Implementing a contractor controlled insurance program (CCIP) presents many potential benefits for general contractors, but CCIPs involve risks as well. Most programs include a deductible of $250,000, $500,000 or even higher per claim depending on the jurisdiction. Total deductible losses will typically be capped based on a fixed percentage of payrolls, but a general contractor most likely would not be able to charge the maximum loss cost to his or her projects and remain competitive. Failing to control losses could result in significant financial loss.
Also, failing to place a sufficient volume of projects through rolling CCIPs can be a risk. Underwriters will charge a fixed minimum premium between 50 percent and 90 percent of the total premium estimated at the CCIP's inception—they do this to protect the capital backing their obligation to pay claims.
General contractors who do not run the minimum volume through their program will still be required to pay the minimum premium. Contractors must have realistic expectations and healthy backlogs to successfully implement rolling CCIPs.
Working with Subcontractors
Historically, many controlled insurance program (CIP) sponsors have measured the financial success of their programs by comparing the cost of the CIP to the cost of subcontractors' insurance costs. Many have veered away from this approach because it focuses on construction savings for insurance rather than total project costs, including materials, labor and insurance.
To illustrate this point, consider competing bids from Subcontractor A, whose insurance cost is $50,000 and bid price for material and labor is $1 million, and Subcontractor B, whose insurance cost is $30,000, but the bid price for materials and labor is only $800,000.
Awarding the work to Subcontractor A may achieve greater savings ($50,000 versus $30,000), but the cost of the work (materials and labor) would be $200,000 greater than Subcontractor B. Subcontractor A's bid may represent greater savings, but Subcontractor B's quote represents a lower total cost and greater value to the project.
To shift the focus to project costs, CCIP insurance sponsors instruct subcontractors to bid net of all insurance costs, which allows bids to be evaluated based on the cost of materials and labor alone. Some argue that this practice levels the competitive playing field for unsafe subcontractors who have higher insurance costs. But a robust subcontractor prequalification process that includes a subcontractor's Occupational Safety and Health Administration (OSHA) total recordable incident rate (TRIR) and workers' compensation Experience Modification Rating (EMR) can mitigate this exposure.
To achieve full cooperation from subcontractors, follow these best practices:
Fully disclose CCIP loss control and administrative requirements at the time of bid.
Share the sufficient program coverage, limits and duration among all subcontractors.
Avoid the temptation to inflate subcontractor insurance costs to demonstrate savings—remove only the insurance costs that subcontractors would have charged the project in absence of a CCIP.
Allow subcontractors to participate in the claims adjustment process.
Working with Owners
Many general contractors who use CCIPs establish their contract price net of their insurance costs and subcontractors' insurance costs, and they charge for the CCIP at a fixed percentage of that cost. This approach provides a way to charge the CCIP to a given project. If the owner wants to understand the percentage and compare it to the OCIP cost, the supporting detail may be provided.
Contractors do not have to advertise the CCIP insurance if it satisfies contractual insurance requirements, but many choose to promote the program and their safety culture as an added value to the project and all stakeholders.
For owners inexperienced in managing construction risks, a CCIP may seem less risky and a simpler alternative compared to an OCIP. However, an owner who has a well-established OCIP may view contractor controlled insurance programs (CCIP) as a less attractive alternative. Some general contractors promote to owners that running a CCIP adds value to the owner by lessening the owner's administrative burden and the owner's financial risk.
CCIPs are not appropriate for every construction business owner, but a general contractor with a well-developed safety culture, a healthy backlog of business and an appetite for risk may benefit from a CCIP.
This article is not intended to be taken as advice regarding any individual situation and should not be relied upon as such.  Any statements concerning actuarial, tax, accounting or legal matters are based solely on our experience as insurance brokers and risk consultants and are not to be relied upon as actuarial, accounting, tax or legal advice, for which you should consult your own professional advisors. The information contained herein is based on sources we believe reliable, but we make no representation or warranty as to its accuracy. Marsh makes no representation or warranty concerning the application of policy wordings or the financial condition or solvency of insurers or re-insurers. Marsh makes no assurances regarding the availability, cost, or terms of insurance coverage.