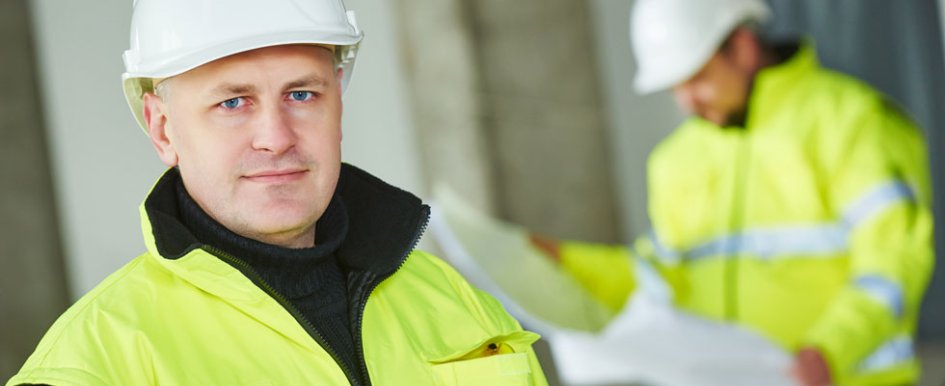 Key findings from Dodge Data & Analytics' latest safety report
The latest "Safety Management in the Construction Industry" SmartMarket Report by Dodge Data & Analytics reinforces many of the messages of the previous studies on this topic, including the benefits that contractors experience from their safety programs and their reliance on in-house expertise for delivering safety training.
One of the most interesting findings, though, continues to be the importance of jobsite workers to an overall safety program. The findings of the current study not only reinforce the degree to which jobsite workers' involvement are at the heart of safety management efforts, but it also provides new insights into how workers can be more extensively engaged. The report increases recognition of the importance of supervisory leadership for safety on-site and the degree to which contractors believe technology can help enhance worker safety.
The "Safety Management in the Construction Industry" study was first conducted in 2012, and in that study and every subsequent one, contractors were asked to select what they believe to be the essential aspects of a world-class safety program from a list of 12 possible options.
One of those options was jobsite workers' involvement. In 2012, it ranked in the middle in terms of whether contractors regarded it as an essential component. In 2015, it moved to the top of the pack, and it has remained there ever since. In the 2019 study, 84% of the contractors surveyed said they thought it was essential.
However, when it comes to the most common means to involve workers in safety, a pattern emerges in the current study. Two-thirds or more of contractors surveyed report they encourage workers to respond to safety hazards on-site on the majority (more than 70%) of their projects. This includes 78% who say that workers are encouraged to report unsafe conditions, 68% who encourage workers to report near-misses, and 66% who give workers stop-work authority.
Meanwhile, only half or fewer of those surveyed actually engage workers in safety planning at the same rates, with only 50% who ask workers for input on jobsite safety and health conditions, 45% who involve workers in job-hazard analyses, and 39% who involve workers in safety and health planning on the majority of their projects.
This data suggests that many contractors are not taking advantage of the perspectives that their field workers can bring, not just to react to unsafe conditions, but to actually help make their projects safer in the future. The findings identify a key area that contractors should consider as they continue to improve their safety programs.
The current study also emphasizes the important role that supervisory leadership plays in fostering safety on-site. Not only is "strong safety leadership abilities in supervisors" the second most commonly selected essential element of a world-class safety program among contractors (83%, only one percentage point behind jobsite worker involvement), but 73% of contractors report that supervisors/foremen deliver safety training to workers, far more than those who report using an in-house trainer (56%) and nearly three times as many as those who use third-party trainers (28%).
Small companies in particular are growing in their recognition of the importance of the role of supervisors in promoting safety. In 2017, only 52% of respondents from companies with fewer than 20 employees report that regular safety meetings with workers and supervisors are essential to a world-class program. That increased to 64% in 2019.
One tool introduced in 2017 to improve safety leadership among supervisors is the Foundations for Safety Leadership (FSL) training module, which was added to the Occupational Safety and Health Administration's 30-hour training course as an elective. Over half of contractors (57%) in the study say that they are not familiar with this elective, so there is a great need for more information about it in the industry.
Among those who have heard of it, about half have actually used it at their company. Those who have actually used it were asked to rate its effectiveness for improving the safety climate, and overwhelmingly, the vast majority (90%) found it to be effective. This suggests that the module is still a widely underutilized resource in the industry.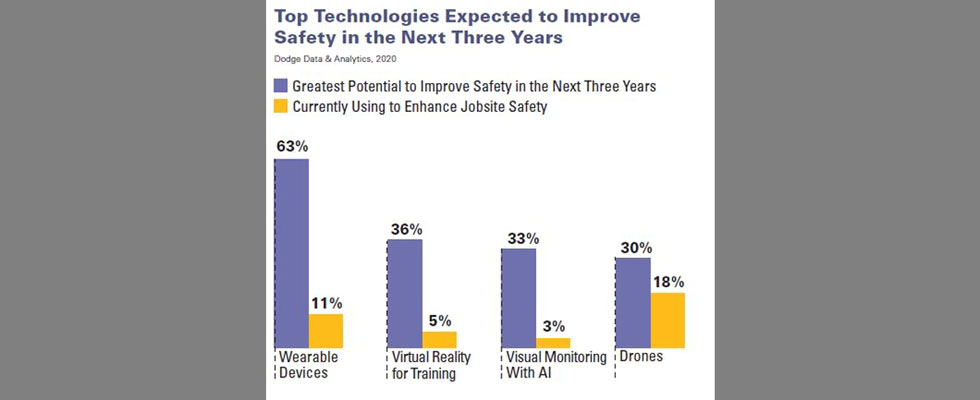 Technology also emerged from the study as an area that contractors think has great potential to improve overall safety performance. One area that is widely known but still emerging is the use of online training. While few contractors (13%) use online/e-learning sites, 71% report that at least some training was conducted online.
Currently, though, contractors are only using it for about a quarter of the safety training classes, which is a slight reduction from the percentage of safety classes conducted online reported in 2017. However, most contractors expect their use of these tools to increase in the next few years, with an expectation that they will conduct well over one third of their classes online by 2021.
This finding points to contractors still figuring out the best ways to use online tools to deliver training. It also tells us that much of the current use is likely by internal resources within their company; the favored approach for delivering training in general according to the data.
There is also growing interest in multiple emerging technologies that currently have limited adoption by contractors. The most striking example is wearable technologies, which are currently only being used by 11% of respondents, but 63% of contractors believe that wearable tech is one of the top three with the greatest potential to improve safety in the next 3 years. As contractors see these technologies at trade shows and in use by other companies on-site, they are clearly excited by their potential.
Two other technologies are used by 5% or fewer contractors, but over one-third think they are among the top three with the greatest potential to improve safety: virtual reality for training and visual monitoring with artificial intelligence (AI). Wearables and visual monitoring with AI offer contractors the potential for a wealth of data on ways to better understand the specific hazards their workers face, and virtual reality may be an essential tool as skilled worker shortages force contractors to train inexperienced workers quickly on best safety practices and the implications of them.
And while this emphasis on data and technology seems to shift the focus away from workers and supervisors, a case study in the current Dodge report shows that the opposite is the case.
A contractor seeking to use jobsite data to improve safety management finds that the key to success is gathering good, complete data, and that workers are again at the heart of that data gathering effort. Thus, the potential of these technologies enhances, rather than supplements, the central role of engaged jobsite workers and supervisors to improving contractors' safety management programs.