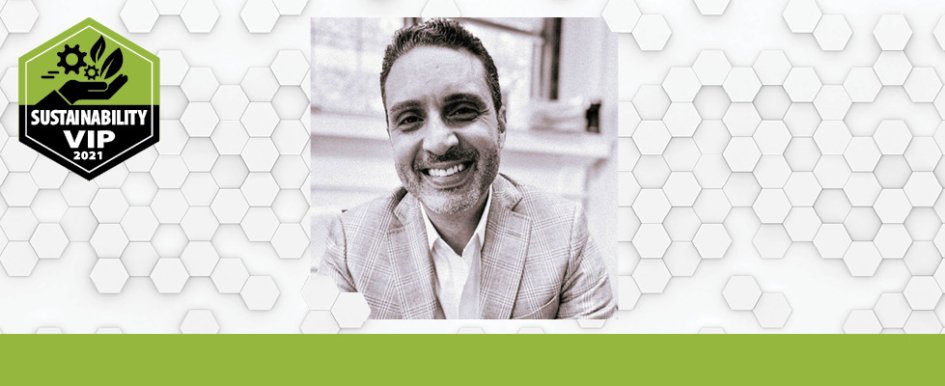 Sustainability VIP 2021 Finalist
Monday, September 13, 2021
Salvatore Zarella, Founder, Construction Management Group, LLC
Passive home building is a growing trend focused on building in a way that is more energy efficient than traditional building methods. Salvatore Zarella and his firm, Construction Management Group, is at the forefront of the passive house movement. Zarella's interest was first sparked by an article on the topic. "I was enamored. It was exactly what I was looking for," said Zarella. The method, which began in Germany and Austria in 2003, has foundations in green building. "It expanded building science. We know a ton more than we once did, and we've perfected the model now. In 2011, I studied the rigorous process involved and realized just how much I didn't know about how to create a high-class building."
Today, The Passive House Institute US reports it has precertified or certified projects in 37 states and provinces in North America, with jobsites totaling more than 4.2 million square feet.
"It's the most efficient building standard in the world. Anything more efficient would be counterproductive. I take these standards to any project I work on," said Zarella. Zarella's company offers full-service building and contracting, and specializes in residential and commercial projects. "I wish that the construction industry and my colleagues would embrace it because it's the simplest and smartest way to build. I try to encourage all of my clients to build to that standard."
According to Zarella, passive home building is more effective than other building standards, but also acknowledges there has been some resistance to the method for the reason that it can be difficult to find the resources needed to build in this manner. However, opinions have begun to shift as it picks up more steam in the United States and gains traction in Europe. "Europe is more advanced in building than we are at the moment, and we have to catch up. They are far more exacting — it's a science," said Zarella.
"I think that's part of my job — to pull people into this way of building. It will only become easier as more people adopt it. Demand is certainly changing people's interest. We are in an interesting period right now. Energy consciousness has been elevated and energy stocks are doing well. The new administration is creating incentives and, as a result, things are picking up. This is on the minds of consumers," he said.
Zarella predicts this trend is only just now approaching the horizon, and energy-efficient homes and buildings will be more in-demand than ever in the future. "At a certain point our gasoline engines will be dinosaurs," he said. "It's going to be strange to purchase a gas-powered vehicle soon. Electricity will be the new dominant energy source. And it's more efficient. Today's newer vehicles are being powered at home instead of at gas pumps, and efficient homes can play into that," said Zarella. He encourages other builders to be prepared for a shift in reliance on electric power and energy efficient building methods.
"A lot of people are just kind of waiting for incentives to get more involved in energy efficient building. If enough people start to ask for it, it will become more inundated and that will influence the trades," said Zarella.
"This isn't a tree-hugger situation anymore; this is mainstream and practical. It's driven by the wallet, and when something is wallet-driven, it picks up speed," he added.
Not only is Zarella interested in seeing success with its application on his own projects, but he also believes passive home building will be easy for other contractors to adapt.
"What we're doing is not rocket science. You don't need to be ultra-smart either — it's just a different way of assembling components," said Zarella. "It's slightly different and it makes a big difference. It's mostly the same materials, not space-age, high-tech stuff. It's about understanding basic principles to be aware of how to eliminate inefficient spots in the home."
The personal motto driving Zarella's business decisions is, "There should be no feelings without data." This focus on data and a forward-thinking mindset are what first drove him to begin using passive home building methods, and are also what give his firm an edge and help to maintain profitability today.