Contractors who understand how materials impact energy code compliance will have a competitive advantage.
Thursday, November 29, 2012
Most commercial building owners want their buildings to have "curb appeal." Some compete for tenants, others compete for customers and all want to satisfy and attract employees. At some point, whether during construction or renovation, building owners rely on their architects and contractors to select materials that will help them achieve their goals and maximize ROI.
The exterior building envelope plays an obvious role in aesthetics. However, it also plays an important role in maximizing energy efficiency, climate control and indoor air quality. Contractors should be aware of the building envelope technologies available to achieve goals of both aesthetics and performance.
Sustainable building is a growing trend but still represents a challenge to contractors with regard to measurable performance. Often, the contractor is challenged to bid and construct with materials and systems before they have been tested in terms of performance and ROI. Learning curves are shorter and steeper. However, when contractors use established technologies with documented performance and understand when and how to apply them, the results are often successful.
October 18, 2013 – Are you ready?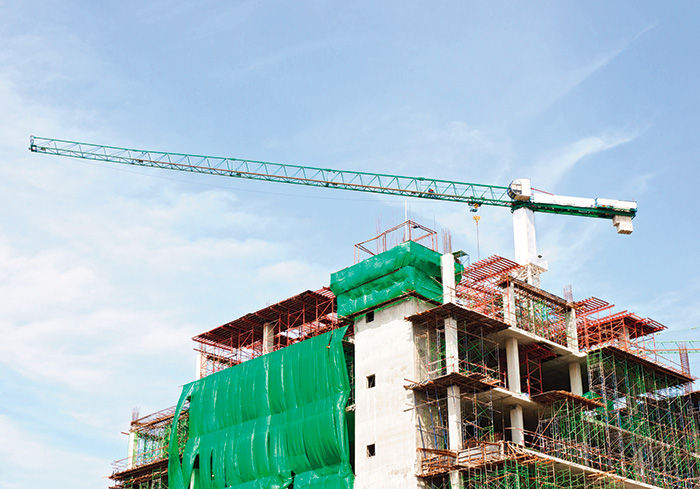 The U.S. Department of Energy (DOE) has mandated that by October 18, 2013, all states must adopt a commercial building energy code (IECC or IgCC) that meets or exceeds ASHRAE Standard 90.1-2010. One of the mandates in this standard is the expanded use of continuous insulation in climate zones 3 through 8, approximately 90 percent of the U.S. This requirement is being enacted to eliminate energy loss due to thermal bridging associated with framed walls using only cavity insulation. The use of an exterior barrier will also be required. Many states will be adopting such measures for the first time.
Architects and design-build general contractors are challenged by the need to adhere to these requirements and must search for solutions that not only meet the design intent but are tested and proven. Cost and practicality also enter the equation, and there are few solutions that satisfy all variables in the decision-making process. Often, a potpourri of components is specified, each fit for a singular purpose but often not engineered or warranted to perform as a system. Subsequently, contractors are asked to bid assemblies that they are not familiar with as well as retain numerous subcontractors to perform the unrelated work–for which they assume the risk.  
It behooves the contractor to understand the new energy code requirements and the most cost-effective and practical methods to meet them. Whether working as a consultant or on a design-build basis, contractors who are well versed in such solutions become increasingly valuable to any architect or owner with whom they are doing business. This holds true for renovation work, as more existing buildings require maintenance that can be combined with upgrades in aesthetics and energy efficiency.
Contractors who are ahead of the curve and have become familiar with new materials and products will profit sooner and capture market share. Experience lessens risk, shortens time, reduces bid cost and increases profitability–all factors that contribute to an enhanced ability to value engineer any project and compete more effectively.
Is there still gold in LEED?
Building owners also look to third-party certifications, such as LEED, to increase the value of the properties they seek to sell or rent. Verified buildings offer the latest in energy-efficient, sustainable technologies that result in modern, clean and environmentally friendly atmospheres.
Initially, these buildings tended to be more expensive to build, due to contractors' lack of familiarity with the construction methods. However, the difference in price has narrowed greatly as the construction world has recognized that it is not significantly more expensive in the long run to build a more sustainable building; it simply involves getting past the initial cost (and fear) of change. The up charge for a LEED-certified building is a result not so much of the materials or construction process required but of the certification process itself, which is still only a tiny fraction of the overall cost. However, many municipalities, architects and contractors now seek to build "to LEED standards" without actually going through the process of certification. Either way, in the owner's mind, a building constructed to such standards offers tangible benefits to tenants.
The bottom line for contractors is that it makes sense to have LEED-accredited professionals on staff. Such knowledge not only translates well in new construction (and may in some cases be a requirement for bidding) but also is invaluable in the case of renovation projects seeking LEED for Existing Buildings certification.
Everyone likes a tax break
The Energy Policy Act of 2005 offered building owners and designers (including design-build contractors) tax credits for costs associated with improving the energy efficiency of commercial buildings, and the Emergency Economic Stabilization Act of 2008 extended these through December 31, 2013. A credit of as much as $1.80 per square foot may be available for new or existing buildings that save at least 50 percent on heating and cooling energy and that meet ASHRAE Standard 90.1-2001. Partial credits of up to 60 cents per square foot can be taken for measures affecting any one of three building systems: the building envelope, lighting or HVAC.
Tax code is daunting, and this is not a quid pro quo credit. However, knowledge of these credits may be of value in establishing a contractor-client relationship.
A system for all seasons
Exterior insulation and finish systems have been on the market for decades and have been used in projects of all shapes and sizes in every climate. As with any other cladding, they must be properly installed and maintained to perform for the lifetime of the building, and proper specification of heavier-weight reinforcing mesh is critical to impact resistance at ground floors.
These systems meet the requirements for both air barrier and continuous insulation as prescribed by ASHRAE 90.1-2010, which makes them a strong solution for meeting the new energy codes. Additionally, exterior insulation and finish systems are engineered to combine air and weather barriers, continuous insulation and diverse aesthetic options into a single system installed by a single contractor and warranted by a single manufacturer.
Due to their light weight and the aesthetic diversity, exterior insulation and finish systems could reduce the requirement for concrete and structural steel. They can also replace heavier cladding materials. This can simplify envelope design, reduce construction time and cost and eliminate the need to employ multiple subcontractors to install the components needed for alternate cladding types.
Architects and building owners are recognizing the value in sustainable construction and look to contractors to implement sustainable systems. At the same time, energy code requirements are changing, and certifications and incentives exist for building sustainably. Today's contractor must be knowledgeable of all these elements as well as what materials are best suited for achieving the desired results and complying with new regulations. It is no longer reasonable to assume that "if you build it, they will come."