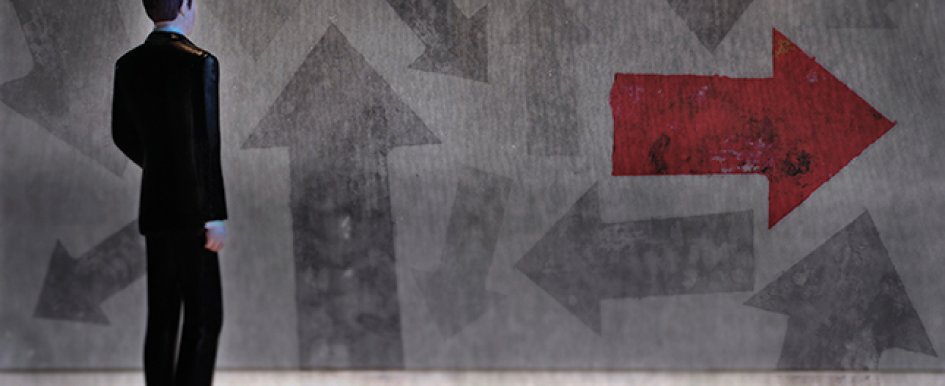 How GPS technology can help reduce overhead and increase productivity
Thursday, December 11, 2014
Telematics, including GPS vehicle tracking systems, provide construction business owners with a powerful tool to help cut costs and operate their vehicles more efficiently. But, there are other important benefits to a telematics solution that are often overlooked. These include improved productivity and reduced labor costs.
Getting a handle on labor costs starts with focusing on two key areas—eliminating inefficient equipment use and improving driver productivity. A GPS vehicle tracking system gives you the power to do both. When you know the precise location and performance of every vehicle and asset in your fleet, you can:
Optimize scheduling, routing and vehicle utilization to reduce overtime and other inefficient behaviors that drive up labor costs
Use system data to enforce company policies and reward drivers for developing safer and more efficient habits
Streamline maintenance processes and reduce administrative overhead
Turn productivity into revenue by completing more jobs and improving customer service
In fact, according to research, fleet operators that realize the benefits of a fleet management system improve productivity by an average of 10 to 15 percent, while enhancing vehicle utilization by 15 to 20 percent. Achieving these results starts with implementing a GPS vehicle tracking system with onboard engine diagnostics. Efficiency can be further enhanced with the addition of asset-tracking capabilities. Once in place, this system provides the data you need to make informed management decisions.
Improve Equipment Utilization
Telematics systems offer a variety of detailed reports that track vehicle and driver activity. By reviewing these reports regularly, you can gain insight into short- and long-term driving patterns and equipment utilization that can impact productivity. With this data, you can identify problem areas and take action to use your vehicles and drivers more efficiently.
For example, some reports show the details of each trip a vehicle makes during a specified time period. This lets you determine how and where drivers are spending their time, and whether they are making appropriate stops. Fleet-utilization reports also provide a summary of overall fleet activity, indicating whether trips are increasing or decreasing over time. By simultaneously tracking trips and miles, you can assess optimal vehicle usage.
These same reports are available in systems that provide asset-tracking capability.
Locating mobile assets in the field can be time-consuming, especially for companies that frequently move assets such as generators or trailers. GPS systems that include a mobile asset tracker can save time and control costs while reducing administrative headaches.
Streamline Vehicle Routing
Better routing, improved by even a small percentage, can increase the overall productivity of your fleet. It also helps to lower fuel usage and greenhouse emissions. Workers can perform more jobs each day, improving productivity and increasing revenues, while dispatchers spend less time calling drivers to find out where they are. The result is faster, more efficient service calls or deliveries, leading to greater customer satisfaction and lower labor costs.
For example, a GPS fleet tracking system can automatically determine the closest vehicle to a given jobsite or other location and provide turn-by-turn directions to the selected destination. In addition, many systems offer Garmin integration, which lets you communicate job assignments directly to the driver in the vehicle. Improved dispatching and better routing let you take on more jobs without adding vehicles or personnel. It also allows you to group multiple jobs within the same vicinity in a particular time period rather than sending employees from one side of town to another on assignments.
Boost Driver Productivity
The flip side to controlling labor costs is improving productivity. In other words, get more work done in the same amount of time without increasing overhead. With a GPS vehicle tracking system, you can enhance productivity in many ways.
While on the road or at a jobsite, unauthorized or excessively lengthy breaks waste time and cost you money. Vehicle stop/start alerts and reports let you monitor driver behavior to ensure time is utilized efficiently and unnecessary driving is limited.
Tracking vehicle location and engine performance provides the data you need to coach drivers to adopt more productive driving habits. This means idling less, taking more direct routes, eliminating unauthorized side jobs or personal use of company vehicles, and other behaviors that can reduce fleet productivity.
Streamline Maintenance and Administrative Tasks
Nothing wastes time and money more than a stalled vehicle. A GPS vehicle tracking system with engine diagnostic capabilities can help prevent vehicle breakdowns in several ways. Advance warning of engine trouble through alerts allows you to fix minor problems before they become larger ones. Proactive reminders for oil changes, tune-ups and other preventive maintenance activities keep vehicles in top condition.
When using a telematics solution to manage the preventive maintenance process, the majority of work will shift to scheduled maintenance, helping diminish emergency and unexpected repairs and prevent breakdowns. And if you maintain and service your own vehicles, you may also notice that labor overtime can decrease as vehicle breakdowns and unexpected repairs decline.
Turn Productivity into Revenue
When employees work more efficiently and effectively, you can realize a host of favorable outcomes that will directly impact your bottom line. Operating a more productive fleet allows you to focus on other areas of your business. Faster response times and improved customer service generate more repeat business from existing customers. Improved dispatching and routing let you take on more jobs without adding vehicles or personnel.
In one example, a construction business used a telematics solution to validate timecard reports against the actual start/stop times reflected in vehicle tracking reports. Managers review the reports each morning for the previous night's work and approve time sheets as appropriate.
Controlling labor costs doesn't have to lead to diminished service quality. In fact, with a telematics solution, you can control labor costs and improve service quality at the same time by managing your entire fleet more efficiently and effectively.
Combining the data with a disciplined approach that rewards drivers for efficient driving habits can enable your fleet to drive fewer miles, reduce overtime and other labor expenses, and get more jobs done in less time.