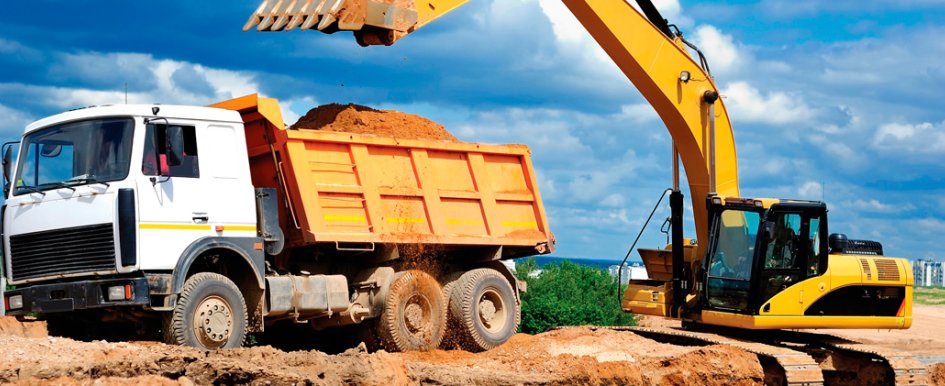 New fleet monitoring approach puts operators in charge of their own success
Thursday, November 19th, 2015
Driver safety is an important issue no matter the industry. The average cost of each accident is approximately $21,000, and the average accident rate for all commercial fleets is approximately 20 percent. A good deal of this accident rate can be attributed to the uptick in driver-related accidents, a statistic that parallels the epidemic of distracted driving in passenger vehicles on highways in the United States.
The construction industry is not immune to these accident statistics. Accidents occurring in heavy-asset fleets are not only a danger to fleet drivers and bystanders, but also the company's bottom line, because the company may be liable for accidents that take place. Repairs to heavy equipment, an increase in insurance premiums or litigation can be very bad news for even the most successful construction companies.
Today's construction fleet managers have one very powerful tool they can use to shape driver performance and impede poor driving habits that can cause accidents: a smartphone. How can fleet managers and owners use smartphones, a device already owned by most drivers, to change general bad driver behavior and create a culture of safety and efficiency, without it being a distraction? By using proactive coaching and training methods available in what is called telematics gamification.
Gamifying Driver Performance
Gamification has achieved massive acceptance and adoption in the fitness technology market with apps and devices that appeal to competitive nature and inherent desire for recognition and achievement. Even with recent advances in telematics and fleet management solutions, curbing unwanted operating behavior has largely been reactive to date. Fleets are now applying gamification techniques that can score operator behavior and gamify it to rank performance against their peers. These same technologies provide fleet managers with the ability to deliver real-time coaching and training to workers in the field so that learning opportunities are immediate and not reactionary.
Instead of being an afterthought, such as, "You're using too much fuel," or "I received an alert that you haven't maintained a piece of equipment," gamification apps take a more positive approach by affecting operator behavior in real time. Rather than reporting driver performance directly to the owner or fleet manager, the gamification approach alerts drivers to their own performance and behavior right away.
The system then takes metrics from performance and generates a score (1-100), and lets the operators see how they are ranked against their peers. The innate desire to win and be recognized as a leader shapes operator driving behavior over time, which then leads to safer and improved performance. Rather than disciplining a driver for poor performance, rewarding good behavior and recognizing leaders drives continuous improvement through achievement. Operators see metrics that show a direct correlation to how they are helping make the operation successful.
In addition to the scoring, the gamification app provides training materials and tips to drivers in real time. For example, if a driver triggers multiple speeding alerts, a video on the potential hazards of breaching speed limits can be deployed, followed up by a short set of questions based on the video. The system also monitors whether the driver has actually watched the video or taken the quiz.
Gamification and ranking motivates every driver to do better, empowering those who may be at or near the bottom to take a look at their weaknesses and make improvements. Improved driver performance keeps workers safe and helps keep liability, vehicle damage and replacement costs down.
Today's fleet managers have one very powerful tool they can use to shape driver performance and impede poor driving habits: a smartphone.
Safety Must Always Come First
Construction jobsites can be dangerous. Employees handle heavy machinery daily, and work is often performed in proximity to other valuable equipment and people. From regular safety training programs to ongoing monitoring, safety must be the top priority for the fleet manager or owner to keep both employees and bystanders safe. New telematics technology can also be used to stop distracted driving in its tracks. Many fleets are already employing motion lock technologies to limit smartphone functionality while driving, while also leveraging voice-to-text and text-to-speech technology available in most smartphones to provide turn-by-turn navigation and specific directions. The same thing goes for any kind of alert—critical information will be delivered via text-to-speech, and less important messages will be kept in the system until the device is unlocked when the vehicle is fully stopped.
Let Data Steer Fleet Safety
With commercial fleet accidents and incidents on the rise across all industries, including construction, using the latest in connected vehicle technologies to encourage better driver behavior and decrease the potential for incidents may prove to be the most effective tool to bolster safety in the mobile workplace. But in the end, the data from the telematics system quantifies whether these methods are actually working. By comparing driver scorecards over time versus the frequency of incidents, asset damage and driver productivity, mobile enterprises develop direct correlations on the effectiveness of gamification to a driver training and safety program.
Changing behavior is not an overnight process. By making safety a top priority and leveraging mobile devices, construction companies can create a culture of safety that will allow operators to work smarter and be more productive for the long haul.