Plan for every phase of fleet management with a well-defined strategy
Wednesday, October 29th, 2014
Heavy equipment often carries a hefty price tag, so it is important for organizations to select the best equipment for their needs, properly care for the machinery and understand how to sell with ease. By developing an easy-to-follow fleet management strategy that focuses on equipment procurement, maintenance and disposal, fleet managers have a roadmap for every part of a machine's lifespan.
Procurement
The fleet management strategy should first outline different options for acquiring equipment. If budget allows or the latest model is preferred, equipment can be purchased new from the manufacturer. However, many businesses can't afford to purchase new equipment each time a need arises. Other options include leasing new or used equipment or purchasing used equipment.
There is a lot of low-hour, well-maintained equipment available from sellers around the world via online marketplaces. Some of these will offer inspection reports that detail the features and exact condition of the equipment, and will stand behind the authenticity of these reports.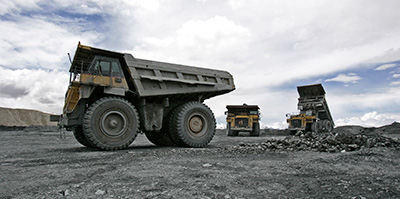 When purchasing used equipment, the buyer should have a list of items to review physically or via the inspection report. These items can include:
Mechanical parts (engine, transmission, powertrain, hydraulics)—There shouldn't be leaks, blow-by or smoke with the engine cranked. The equipment should move forward and reverse in all gears and have functioning steering and brakes.
Equipment structure—Structural issues are often costly to repair. The main frame of the machine should be in good shape and free of loose or missing hardware, patches, modifications or excessive corrosion.
Cosmetic items—The interior seats should be in good condition. All glass should be free of cracks and sheet metal or fiberglass should not be dented, damaged or missing.
Features or options—A buyer should always make sure the equipment has the proper specs to match up with the jobs it will be performing and ensure it can be equipped with the appropriate
attachments. Engine HP and transmission combination are also features that are crucial to performance and longevity.
Tires/wheels/undercarriage—Tires should be free of extensive wear and damage. The buyer should note whether the tires are recaps. Undercarriage is the most expensive maintenance item on track-type equipment so the buyer should get undercarriage wear measured to understand the percentage of wear on the components.
Maintenance
Although all equipment loses value over time, businesses can get a better return when it's time to sell by maintaining their equipment properly during ownership. The fleet management strategy should outline a preventative maintenance schedule. If equipment is used on a regular basis, consistent cleaning minimizes residue to build up over time, and removing dirt, grime and debris from interiors and exteriors keeps equipment looking good and operating at peak performance.
The strategy should also outline maintenance tips and recommendations about whether equipment maintenance should occur on-site, at an independent provider or at the dealer's service center, and it should serve as a reference resource for employees.
Disposal
The fleet management strategy should provide questions to consider before selling equipment, including:
Is the equipment utilized?
Core equipment that is regularly used should be kept in the fleet. However, if the equipment is sitting idle or is used infrequently, it is costing the business money because equipment depreciates in value over time. If there are upcoming projects that will utilize these machines, owners should keep them; if not, selling the equipment can open up new business opportunities.
Does the equipment need maintenance?
Underutilized equipment or equipment that is not properly maintained incurs cost rather than generating profit. Owners often do not want to pay to get equipment back in working condition if repairs will be costly. Luckily, there is a market for damaged or even nonfunctioning machines, as buyers will purchase equipment for parts or acquire equipment at a reduced cost so that they can repair it themselves. This is especially true of international buyers in developing countries.
Is it time to upgrade?
If a newer model of a machine is available and offers better features or output, an owner may want to upgrade from the older model.
The strategy should also outline the ideal time of year to list equipment, as this can have a dramatic impact on revenue. In Q1, demand for well-maintained equipment rises because many fleet managers analyze upcoming work and determine what equipment is needed to fulfill these projects. Q2 and Q3 auctions see a lot of activity, but profits may be slightly lower as demand levels off while equipment is put to work during the spring and summer months. Some businesses like selling in Q4 to get equipment off the books before the end of the year.
Finally, the fleet management strategy will provide tips for selling the equipment through different channels. Some organizations like to trade equipment in to their local dealer or sell it at nearby auctions. Another potential option for disposal is an online auction. These can reach buyers across globe, allowing owners to avoid potentially poor local market conditions for used equipment and drive a higher selling price. Online marketplaces also save sellers time and money by eliminating the equipment transportation costs associated with a physical auction.
By developing a fleet management strategy that focuses on procurement, maintenance and disposal, an organization prepares itself to properly handle each stage of equipment ownership.
Ideally, a strategy will include preventative maintenance tips for fleet managers and guidance around buying and selling equipment via multiple channels. With this plan in place, a business has a go-to resource for managing its fleet from procurement to disposition.
Most Common Preventive Maintenance
Repairing mechanical, structural and cosmetic issues as they arise
Keeping engines well-oiled and hydraulic fluid at proper levels
Replacing parts that have visible corrosion or damage, such as rusting hardware and broken windows
Recapping or replacing tattered tires at the first signs of wear, managing undercarriage wear and replacing components as needed