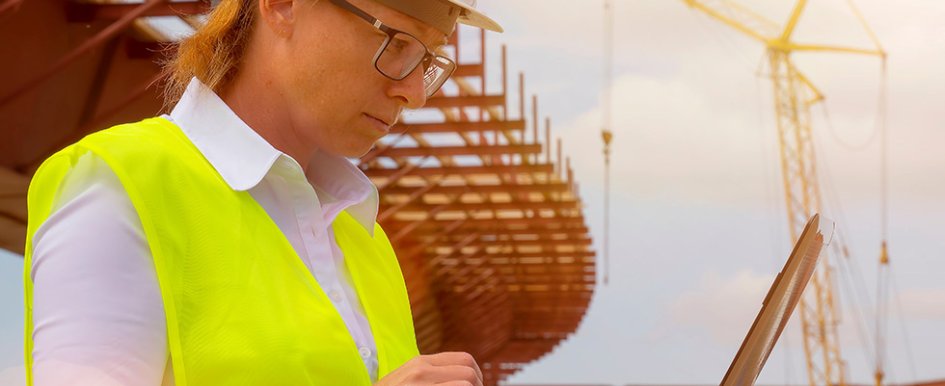 How to find your company's estimating edge in the new era of construction
Wednesday, August 24, 2022
Estimating is the backbone of a construction project, and in the ever-evolving landscape of this industry, hyper accuracy is key. Your construction business's success hinges on completing projects on time and within budget, tasks that require organizational strategy to achieve. Retaining and recruiting talent, technology adoption and providing an organizational culture that promotes success through that adoption will give you the competitive edge.
Know When to Hold 'Em (Accountable)
The construction industry puts a lot of trust in estimators' limited visibility to gauge results. If your preconstruction team isn't using best practices and being held accountable for their data, their best guess could be costing your business millions.
Ballparking numbers and guessing on your markup is too risky. Estimates should be precise predictions, not guestimates. Estimators need to look at jobs holistically to measure risk and analyze historic data to compare costs on similar projects. This information can be used to make decisions on whether or not the next project is right for your business and profit margins.
Just as building codes are enforced in the building process, accuracy, collaboration and efficiency should be expected from estimators. Preconstruction is part of the overall construction life cycle. Estimating data needs to be tracked and compared throughout a project to gauge success and position future estimates. Reviewing costs — labor, equipment, general conditions, materials — in real-time will help fine-tune the estimating process for future projects. If this sounds impossible for your current workflow, research cloud-based platforms that offer all-in-one solutions for complete estimating, team collaboration, accurate takeoffs, and bid-ready proposals.
On-Premise Tech Is Extinct
Desktop software was revolutionary for its time, in 1990. Decades later, issues are insurmountable surrounding siloed data in on-premise software. Poor collaboration, rework due to file corruption problems, maintenance fees, and IT infrastructure requirements disrupt business workflows. On-premise tools are notorious for their clunky interface and difficulty to master – often requiring several months before new estimators can operate the software solo. That's a tough sell for millennials and Gen Z workers, who expect simple, streamlined tech tools both in their personal lives and at work.
Labor Shortage = Skills Age Gap
The Great Recession in 2008 created a huge age gap in construction with projects coming to a standstill and layoffs following, and caused many construction firms to close their doors.
In 2007, the Inc. 5000 included 548 construction firms on the list versus the 2021 Inc. 5000, which had 290. Over a decade later, it has created fierce industry competition in bidding jobs.
Nowhere was this skills gap more evident than in estimating. Today the average age of estimators is over 40, and with a major labor shortage in our industry there needs to be an emphasis on hiring the next generation. The incoming labor force are tech savvy and will likely be trained in using software solutions that digitize manual estimating processes. They expect organizations to be investing in innovative technology that will streamline workflows and increase their productivity. This younger generation can be valuable for your existing estimating department, harnessing the skills to train veteran estimators and help onboard them to new tech tools.
Transferring knowledge between these generations is critical to the success of all construction firms over the next decade. Harnessing information and best practices from the earlier generation and creating opportunities for collaboration allows for better flow of knowledge and shortens the time-to-value of more junior estimators.
Continued education for both new and seasoned estimators is essential to maintain accuracy and the accountability this field needs. The American Society of Professional Estimators has incredible continued education resources in its Estimating Academy courses. Additionally, choosing a cloud-based estimating solution that offers extensive training, great customer service, live chats, webinars and onboarding will set up your business for success.
Best-in-Class Solutions for Retention & Recruitment
Be a tech leader, not a laggard. Construction has the highest single failure rate of all industries, and it is driven by a failure to adopt technology. Leading companies are far ahead of competitors in building their technically endowed workforce. Make bold investments in tech and talent by:
Giving your estimating team the best possible tool in order to maximize performance. Empower them to be the most efficient, accurate and collaborative in their jobs.
Identifying top performers within your organization and mirroring their processes. This will also expose low performing individuals and help take corrective action to rebuild their performance.
Using your best-in-class solutions to recruit top talent. Gen Z and millennials are tech savvy and reliant. Show them you're willing to invest in a comprehensive platform that sets them up for success with impactful and efficient technology.
Continuing to invest in tech frequently. According to a recent survey by McKinsey & Company, technology investment is happening on a monthly or even weekly basis. In 2021 the funding of digital and technology initiatives in top-performing companies increased by 65%, as did the numbers of full-time equivalents in a digital and technology role by 44%. To survive the competitive climate, your organization needs to keep adding innovative solutions.
Remote Estimators May Be Your Best Tool
COVID-19 has transformed the way we work, impacting in-person offices and creating hybrid work environments. If you want the best estimator on your team, there is a good chance they're not local. Remote work has paved the way to accessing top-tier talent, requiring remote-friendly workflows to be in place at your organization. Competition is brutal, but if you're using a best-in-class solution you'll attract the budding workforce you need to succeed. With a cloud-based platform, your data is centralized, accessible in real time, collaborative between the field and office, and secure.
Estimating will change more in the next two years than it has in the last 20 years. The tech acceleration in construction is the perfect opportunity to put distance between yourself and lesser advanced competitors. With the industry moving toward digitalization, updating workflow processes with new technology allows for better collaboration, time and money savings, less rework, and improved failure rate. Equip your business to outperform the competition.