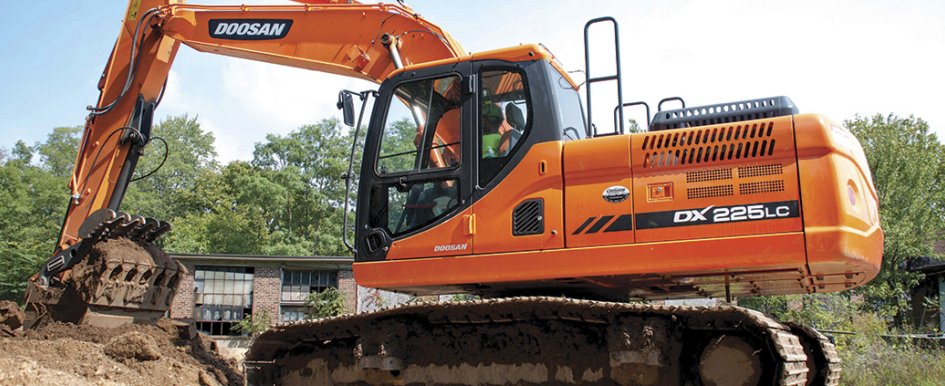 An improving economy generates more options for one of the most versatile and hardworking machines
Adding or upgrading excavators in your construction fleet could be one of the smartest investments you make this year. Single and multiple-family housing construction is the healthiest it has been in six years. Experts at the American Institute of Architects and the Association of General Contractors project modest increases in the commercial building segment, led by hotel and retail project categories.
New projects in these applications are driving a need for machines that can handle additional capacity needs. With the variety of attachments and buckets available, it's difficult to find a more versatile, productive machine than an excavator. With a wide range of models available today, you can tailor a machine to complete your company's current tasks and fit it with different attachments for other jobs in the future. There's a lot to consider when selecting the right model, though.
When you meet with an equipment dealer, you will need to be prepared to answer several important questions. Whether you are just starting to build your fleet or you are in a position to upgrade your existing one, make sure you understand how the following key criteria can help you select the right excavator.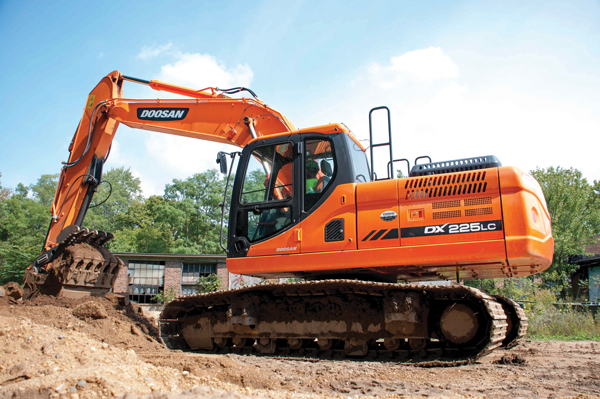 Where Will the Machine Work?
No other excavator selection criteria will directly impact your future success more than properly matching your machine to its work. Will the machine you need be assigned to a single job or multiple jobs? Will the tasks it's required for today be the only work it performs during its lifetime in your fleet? Does the machine you choose need to accommodate workspace constraints?
If the projects you're going to work on daily require the consistent use of two-way auxiliary hydraulic flow attachments like hydraulic thumbs, tilting buckets or shears, it's important to make sure a machine can be fitted with an appropriate hydraulic kit. The ideal goal is to make the power unit as versatile as possible.
If you're wondering whether the market you're serving has any bearing on what you should buy, the answer is a resounding yes. Each construction market application has some unique challenges that can be solved with careful consideration of special excavator configurations and attachments.

Excavating, grading and site development
Land clearing, excavation and grading is required on nearly every type of construction project. Attachment versatility is important in this application because you're performing multiple tasks to prep a piece of land for construction. For example, some contractors who think an excavator can only perform heavy digging may be missing an opportunity to fit it with attachments.

Commercial and residential building
The construction market is benefiting not only from a steady increase in the number of new buildings, but also the expansion of existing businesses. Often space is limited, and your crews and equipment are often maneuvering around several other contractors. Excavators designed with reduced tail swing configurations are gaining popularity for these reasons. Machines offering a tail swing overhang of less than a foot over the side of the machine can work in congested jobsites with greater ease.

Road and bridge infrastructure
Thousands of miles of roads and bridges are in need of repair across the country. Excavators play a key role in this type of construction, but it's not always possible to put a track-mounted excavator on every jobsite. A wheel excavator is an ideal solution for working in ditch cleaning, utility installation or road and bridge maintenance projects that require travel on paved surfaces.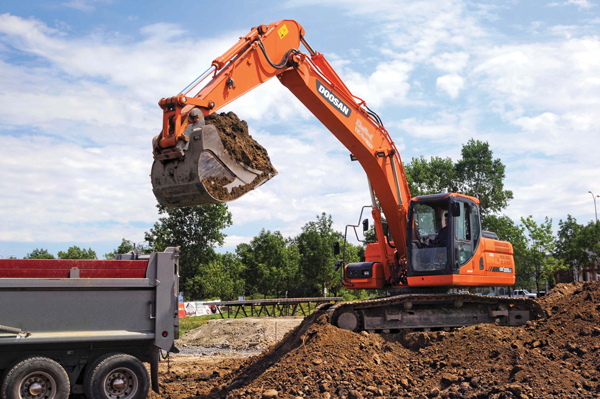 What are the Key Specifications?
In addition to understanding how your machine will be used, you need to review a machine's core specifications and determine if it's configured to meet your expectations. The eight categories below best assess a machine's capabilities.
Engine horsepower
Operating weight
Arm breakout force
Hydraulic flow
Maximum digging depth
Maximum reach at ground level
Maximum dump height
Carrier clearance with boom
Will Productivity Determine Size?
Before you even select a machine, it's important to first determine daily production targets. The next step is to look at the density of the heaviest material and match it to the size and capacity of a bucket. To get the most productivity from an excavator, invest in a quality attachment change system. Industry experts estimate that a quality automated coupler mount on an excavator can save owners up to 25 percent of their total machine 
operating time.
Can You Transport it to the Worksite?
In some applications, machines will need to move from site to site frequently. If you anticipate that a machine will move often during a year, transportation costs should be evaluated at the time of the purchase. You'll also need to determine if the machine will fit the trailer you have and meet the area's hauling regulations.
The more you are prepared to answer questions about the role of an excavator in your fleet, the smoother the selection process will go and the more time and money you will save for your company overall. While the process might not be easy, it will help you bring the most important factors into focus to best match a machine to your application.