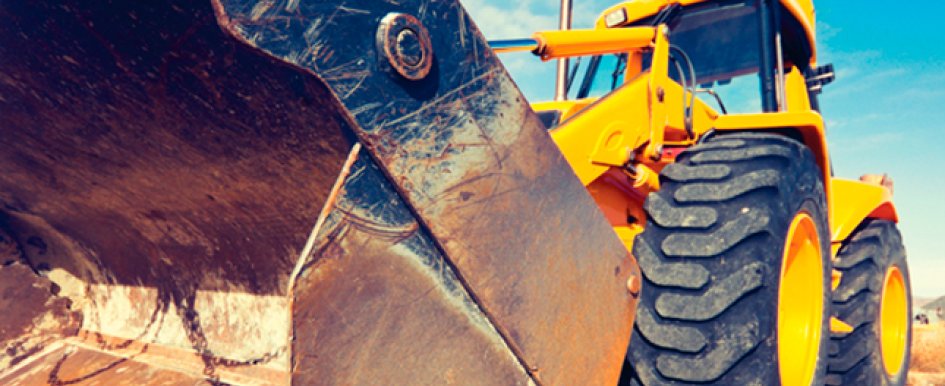 Use the online marketplace to maximize your selling and purchasing options
Online marketplaces are an increasingly popular 
method for smarter equipment acquisition. However, contractors must think before they click and pay close attention when entering the online equipment marketplace. Vendors continue to innovate in the areas of technology, delivery/pickup and data accessibility that can give you the edge you need to turnaround the condition of your fleet. But, it's important to know what options are available to make the best decision for your company. CBO discussed some of the market's leading options with two of the top online marketplace service providers to give you an in-depth look into your options.
Proxibid is an online marketplace for buying and selling highly valued items across 15 categories, including heavy construction equipment and industrial machinery. Proxibid works with 3,000 sellers to liquidate assets 
using multiple selling methods—Instant Purchase, Make Offer, Timed Auction and Live Auction—connecting them with buyers anywhere via the Internet. In 2014, more than $1.7 billion in B2B inventory was represented in the Proxibid marketplace. "In 2015, the Proxibid team is focused on completing our integration with eBay, continuing to establish our UK and EU presence, and continuing to work with strategic partners to aggregate high-quality inventory in the marketplace," said Proxibid's president and CEO Ryan Downs.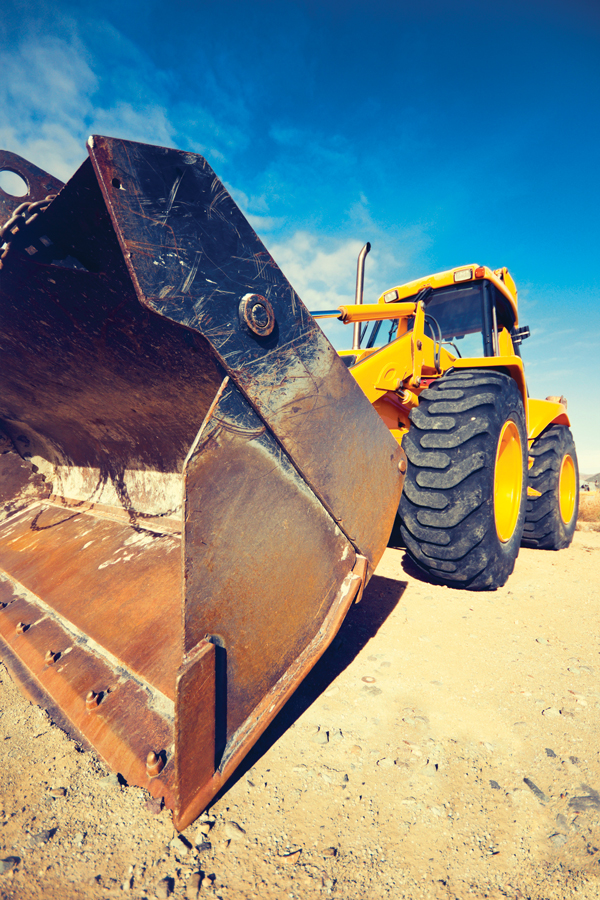 Another thriving online marketplace is IronPlanet, which offers buyers and sellers of used heavy equipment multiple disposition channels—Buy It Now, Reserved Auctions and Unreserved Auctions—functioning on its proprietary online marketplace platform, which gives 
users the tools to maximize the recovery on the assets that they sell. The IronPlanet active online marketplace has a registered buyer base of more than 1.3 million users, 
featuring weekly auctions with two to three days of online auctions most weeks. Important to these online transactions for IronPlanet buyers is IronClad Assurance, which provides a guarantee that the buyer receives the equipment they bid on in the condition they expected it, as well as extended warranties, transportation and financing services. For sellers, IronPlanet offers appraisal services, and inventory management software and tools, as well as a global inside sales organization. "Our goal is to provide our customers with a multi-channel and multi-format 
solution to meet all of their equipment disposition needs. We provide them with the right channel to reach the right buyers at the right time to maximize their returns," said James J. Jeter, president, Americas, IronPlanet.
Marketplace Challenges
Proxibid's Downs stated there are two main challenges in the online equipment marketplace. First, some sellers aren't comfortable selling to anonymous Internet buyers. Secondly, buyers aren't always comfortable purchasing online, and Downs says that Proxibid strives to overcome both of these challenges.
For sellers, Proxibid has implemented a comprehensive risk management system, which vets buyers to ensure they are qualified to participate and have the financial wherewithal to pay before being admitted to an online sale. This system keeps Proxibid's non-pay rate low at 0.15 percent.
Proxibid also works with sellers to ensure high quality photos and descriptions accompany each listing, which increases buyer confidence when making an online purchase. Proxibid seller ratings provide buyers with a brief snapshot of each seller's performance in the marketplace, which makes it easy for buyers to identify sellers who provide quality listings and faster shipping.
What's New?
People love the convenience and efficiency of doing business online. The ability to allow buyers and sellers to conduct commerce online with confidence will remain a focus for IronPlanet in 2015. Last year, IronPlanet announced a merger with Cat Auction Services that will provide buyers and sellers of used heavy construction equipment a unique auction experience backed by innovative technology services. Customers will have access to a range of marketplaces for asset disposal and acquisition that include both online and on-site auction formats, as well as multiple timing and pricing options.
In 2014 IronPlanet launched allEquip, an online "buy now," marketplace for sellers that are looking for a disposition solution to drive greater recovery of the asset value and maximize their returns. "Generally, these sellers are willing to sell equipment in a more orderly liquidation timeline, allowing them to maximize the value of their equipment," said Jeter.
In February, Proxibid announced a partnership with eBay. Proxibid intends to place $2 to 3 billion in business and industrial inventory in front of the world's largest online buyer base. "This partnership also solidifies eBay's commitment to the space. This integration, which will be completed later this year, will change the way equipment is bought and sold online," said Downs.
Recently, Proxibid introduced its new Instant Purchase and Make Offer capabilities, which enables the seller to sell directly on their own websites as well as in the Proxibid marketplace, addressing dealer and fleet owner demands to offer fixed price listings and to take offers on inventory. This new product offering allows sellers to remain open for business 24/7 with their own e-commerce solution, powered by Proxibid. Now, buyers can make a purchase when they want, making it easier to sell to overseas buyers.

Impact from Industry Trends
IronPlanet predicts more equipment coming online from new sources, such as the oil and gas industry, which has historically been an on-site format. This is also true for the government and military looking for a higher return on taxpayer assets. IronPlanet also offers a GovPlanet marketplace, which has spiked interests in a broader range of choices, from work-horse trucks to construction equipment to off-road Humvees. IronPlanet also anticipates increased participation from rental companies as they realize the efficiencies and pricing optimization of an online model that allows them multiple selling options.
Proxibid has kept a close watch on industry trends like fuel economy standards and the latent effects from the industry slowdown. Of course, fuel economy standards are an important decision-making factor when it comes to the online equipment marketplace. Used equipment coming to market that does not meet U.S. federal standards is attractive to overseas buyers. As a result, Proxibid is 
observing a surge in Mexican and Latin American buyers in its marketplace and at industry conferences.
The manufacturing slowdown that took place between 2009 and 2011 led to a shortage of high-quality used construction equipment, but has also created a surge in online purchasing as buyers snap up equipment in good condition as it becomes available. Buyers and sellers in the online marketplace should be aware of this trend and remain watchful of their purchase timeframes when 
considering buying or selling their equipment online.
Tier 4 Watch
With the rising concern of Tier 4 emission standards on the radar of every equipment owner and manufacturer, the online marketplace is taking note of its effects on the used equipment available to buyers. According to IronPlanet's Jeter, "In the short term, Tier 4 may have an impact on used equipment prices until cost-effective de-tiering solutions become available, as well as an increased availability of ultra-low sulfur diesel (ULSD) fuel in the developing markets."
Downs of Proxibid expects there to be a window during which high-quality used equipment from highly regulated regions will be sold to buyers in regions where the regulations allow for "grandfathered" equipment. Eventually, emissions equipment will need to be retrofitted to meet emissions standards, but until then, Proxibid expects to see movement across regions and overseas. "Tier 4 could drive up sales in the used equipment market as buyers source high-quality used pieces rather than purchase new equipment," said Downs. Looking ahead, there may be challenges in selling used Tier 4 equipment. Not all countries require the same standards and use the same fuel, meaning equipment going to some countries may need to be retrofitted, which could slow the export of equipment.
Marketplace Predictions
According to IronPlanet, the online marketplace will continue to become more pervasive in how companies dispose of and manage their fleets. A key component of this will be IT and data analytics of managing fleets, understanding buyers, global pricing trends and seasonality.
Proxibid expects to see increases in sales as more buyers choose to purchase online. It also anticipates that some sellers who have resisted selling online will move to the Internet exclusively and forgo the live auction altogether to remain competitive in the industry.
The convenience of selling and purchasing online is unmatched by other equipment options throughout the industry. Traditional brick and mortar business models face tough competition against the efficiency that the online marketplaces offer buyers and sellers. When it comes to making a decision for the sale of items in your fleet or the purchase of used equipment, fleet managers should look for a marketplace vendor that offers the best options to meet your company's needs.
Remarket Before You Hit the Market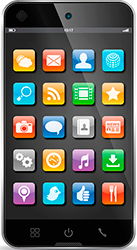 FLD's OnceOVR (Online Vehicle Remarketing) is a free electronic 
condition-reporting app available on iPhone and Android-compatible 
platforms that captures critical data value points in the field nationwide to gather more accurate, timely information about an asset's real-time condition. By 
knowing the worth of any vehicle instantly, you can make smarter remarketing decisions for your fleet. OnceOVR app provides fair-market-value assessments on vehicles anytime; vehicle condition assessments; drivers and vehicle maintenance monitoring; instant pre- and post-trip inspection reports; and vehicle marketing and brand tracking to ensure consistency across your fleet.
Visit fldinc.com for more information.