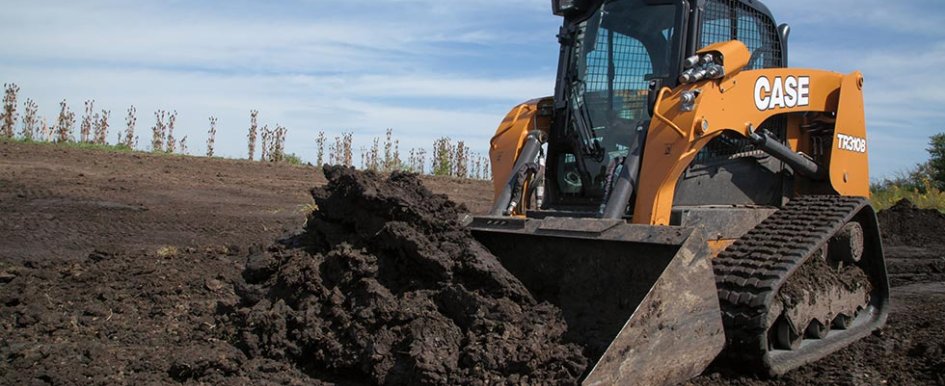 A 3-question guide for business growth & success
Monday, September 11, 2023
You have a good problem on your hands: You have several lucrative jobs running and won a bid for another that would last five to six months. While assessing your equipment needs, you realize the new job requires a mini excavator — but your unit is already in use. To complete the job, you must make a critical business decision: rent or buy? 
Renting equipment has many benefits. It can increase the capabilities of your business and help it grow without the commitment that comes with purchasing equipment. Depending on the situation, renting can be a smarter long-term business decision, leading to greater profitability. And it can maximize labor power and help address skills gaps, improving jobsite productivity. 
While renting can be advantageous, sometimes it's hard to determine when it's better to rent or purchase equipment. To remain competitive, it's important to choose the option that is most profitable in the long run and ensures the job is done efficiently and successfully. 
The following guide can help you decide between the two options. 
1. Will the cost of the equipment outweigh its long-term value? 
One of the biggest factors when deciding whether to rent or buy is the financial impact over the life of a machine. By nature, purchasing has a larger upfront cost than renting. If the machine will see a lot of use and generate income that's greater than its monthly payment, the investment will likely be worth it. If the utilization won't generate return on investment, renting is more viable. 
A standard rule for most equipment, like compact track loaders, excavators and skid steers, is that if you will need the equipment for longer than a year, purchasing makes more financial sense than renting. If it's a year or less, a rental is likely a smarter decision.
Consider the mini excavator situation. Normally, you would use your purchased mini excavator for the entire length of the job, but your unit is already in use on another jobsite. Since the second job is only five to six months long, it's probably advantageous to rent a mini excavator for the new job and return it when you complete the job. 
However, there are exceptions. If the required machine is a very high-dollar piece of equipment — like a boom lift — and the project it's needed for is finite, it may be more financially sound to rent for a year or longer. It's also important to consider any potential tax deductions for rental costs. 
If you decide to purchase new equipment rather than rent, it's important to hang on to it long enough to maximize the financial benefit. You can depreciate it over a few years to gain tax advantages. But once it's completely depreciated,
it no longer has a tax advantage. It's important to depreciate it enough so the fair market value or sale price of the asset is higher than the residual value to make
a profit when it's sold. There are a few ways to do this, and if you need help or have questions, you should consult
your accountant. 
2. How do maintenance labor, cost and downtime affect the job? 
Maintenance is a part of the long-term financial impact of owning equipment. As you know, when you own your equipment, you're fully responsible for its service and care. If this equipment has an issue, you must pay someone to service it, either on your payroll or from another company. This maintenance can result in extended downtime and extra costs. 
On the other hand, if you rent a piece of equipment, you are not fully responsible for maintenance and care. If an issue arises, the rental company will send someone to fix it. You're not stuck paying for this repair or maintenance, and you can shorten your downtime. 
3. What does the job need and what challenges does it present? 
Every jobsite has unique requirements and obstacles. Do you have a limited labor pool? Are there skills gaps? Does your company have equipment that can do the job you're being asked to do? Renting equipment makes it possible to address these needs and challenges without long-term commitments. 
Most rental companies renew their fleet every 36 to 42 months, and they usually bring in new models regularly
with the latest technology. Premium rental equipment often has the highest efficiency, greatest operator comfort and ergonomics, best machine control and most intuitive operation.
With current talent retiring and newer operators running machines with less time in the seat, you might have operators with limited skills or experience. Renting equipment with automated modes and intuitive operation can ease skill-set pressures, as the machine control can do some of the work automatically. For example, some equipment allows an operator to set an exact grade or dig a hole to a precise depth. 
You might also be short-staffed and have more work than you can handle. It's important that you consider renting versatile equipment that maximizes your manpower. In the past, you may have rented several pieces of equipment, such as an excavator, a compact track loader or a skid steer. But today, that's too many operators. Instead you might want to consider renting a piece of equipment that performs two jobs with one operator, such as a backhoe. 
To get more work done with one machine, you may also consider renting different attachments. Attachments provide flexibility on the jobsite and maximize the work one machine — and one operator — can do. It's important to note rental companies may only rent out attachments with a machine and not by themselves to prevent fluid cross-contamination. 
Another situation that makes renting a better option is when you're asked to do work outside the normal scope of
your services. For example, a landscaper might be asked to put in a retaining wall. Since it's not something they normally do, they may not own the right machine for the job, so renting is a profitable solution.
Making Decisions That Drive Growth & Success
To remain profitable, satisfy your customers and grow your business, knowing when to rent and when to purchase  equipment is critical. It's equally important to build a strong relationship with your rental salesperson. Building a partnership of trust can be mutually beneficial, and depending on the reach of the rental company, their support can follow you wherever you work. 
By considering cost differences, ease of serviceability and the job's needs and challenges, you can make solid rental decisions to empower your construction operators, win more jobs and move your business ahead.