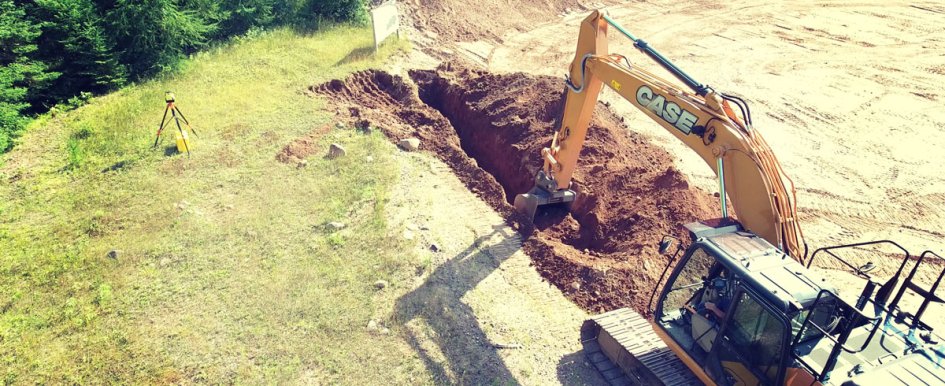 Find your equipment acquisition strategy
The decision to purchase, lease or rent equipment is a challenge that businesses of all sizes must face, and there are several factors that need to be taken into consideration to make the best choice for your business. Business owners need to look at those factors, such as cash flow, taxes and estimated utilization rates, as well as associated costs like transportation, maintenance, depreciation and resale values. Additional factors include the size of the operation and the types of jobs and applications in which the equipment will be used. Will the machine be used for a specific job over a certain time frame? Does the application require high hours or specific specifications to complete the job? If a piece of equipment is only being used for a specific task for a one-off job, it might make more sense to rent.
But, if a machine can be utilized on multiple jobsites and be profitable throughout the year, then purchasing or leasing the equipment makes the most sense. It ultimately depends on a contractor's cash flow, the size of the business and the long-term strategic growth plans. The following examines each acquisition strategy and the benefits and drawbacks of each purchasing option.
Rental Options
There are a variety of benefits to renting construction equipment. For one, it allows the contractor to pass rental costs on to the job and places owning and operating costs in the hands of the dealer. Renting also limits transportation and storage costs, as dealers will deliver a piece of equipment directly to and from the jobsite, and the contractor does not need to worry about storing the equipment in a warehouse or yard. Dealers often have the latest models available to rent, so it can be a good way for contractors to try out the latest equipment offerings from different manufacturers. It is important to understand that rental agreements also come with some limitations. Note that rental agreements will have hour caps on the equipment, and the payments will be considerably higher than a finance/lease payment. Business owners owe it to themselves to be aware of competitive rental rates, and should always work with a trusted dealer. Ultimately, rental is a great option for short-term projects or as a stop-gap solution. In a situation where a contractor sees long-term benefit to a piece of rental equipment, they can discuss rent-to-own options with their dealer.
Ownership & Financing
Purchasing new or used equipment offers a variety of advantages. Depending on the type of equipment a contractor buys, how well it is maintained and how well it holds its value, it may even be possible to make a profit when the contractors turns around and sell it.
Ownership offers the highest degree of flexibility. The owner is ultimately in control of all aspects of total cost of ownership. The owner will be in charge of maintaining the machine to ensure maximized equipment life and resale value. Another benefit of purchasing equipment is that your operators can become more familiar with the machine over a longer period of time, which can improve productivity on a jobsite.
Fleet maintenance is a key component of maximizing equipment life and ensuring resale value. Many new equipment purchases come with planned maintenance contracts, which can take some of the burden of equipment maintenance scheduling off the shoulders of the equipment owner.
These types of comprehensive programs help business owners purchase new equipment with confidence, knowing that operating costs will be predictable for the first 3 years of ownership. Purchase protection plans are also available through your dealer, which offer an equipment owner peace of mind, ensuring that the equipment is protected after the expiration of the base warranty. It should be noted that while down payments can tie up capital or lines of credit, the monthly payments will be considerably lower than rental payments overall.
Contractors can also talk with their dealers about deferred payments, skip payments or rent-to-own plans that best optimize new equipment purchases with peak cash flow and seasonal work. Business owners should also be aware of the different tax advantages available to them with the purchasing of new equipment. Contractors should know that Section 179 is still affected by the PATH Act of 2015, which expanded the Section 179 deduction limit to $510,000.
Section 179 is an IRS tax code that allows businesses to deduct the full purchase price of qualifying equipment from its gross income (subject to applicable limitations). In addition to Section 179, units may qualify for the bonus depreciation provision, which allows business owners that purchase large amounts of equipment to write off up to 50 percent of the costs, which has proven useful for larger contractors that are purchasing more than the Section 179 deduction cap on brand-new capital equipment.
Section 179 can provide business owners with substantial tax relief in the 2017 tax year. To see if your business qualifies, visit Section179.org or speak with your tax advisor.
Leasing Opportunities
Leasing can provide business owners with new equipment every few years. It bonds services together in a single payment, and allows contractors to bid on jobs more accurately, as owning and operating costs don't change—they must simply factor in fuel and operator costs. It also makes disposal easier, as the leaseholder has no concerns over trying to sell the machine. Lease agreements offer many of the same benefits of owning/financing a piece of equipment, such as flexible terms, skip payments and seasonal payment options.
While there is no down payment with a lease agreement, business owners should expect to make one advanced payment at the beginning of a lease. Business owners should also be aware that there are annual hourly caps and wear-and-tear requirements built into most lease agreements, so contractors will need to have an idea of how they plan to utilize the equipment before making the decision to lease a machine. High-hour applications that may break the terms of a lease may require a different acquisition strategy.
Planning for Growth
There are benefits and drawbacks to each equipment acquisition option, and the decision ultimately comes down to the specific needs and situation of the contractor. Acquisition strategies can also change over time, as a business grows and an owner is able to forecast equipment needs more accurately.
Rental is a great option for businesses of any size looking to fill short-term equipment needs without the added worry of ownership costs. Contractors with a growing fleet may want to consider leasing, as a lease agreement can keep owning and operating costs predictable, which can allow for more accurate bidding of larger jobs.
Contractors with steady equipment needs, predictable machine applications and the means to store and transport heavy equipment may consider purchasing new or used equipment, which provides the greatest level of flexibility. Ultimately, business owners will make the decision to buy, rent or lease based on the size and financial situation of their operation, their productivity needs and the long-term growth strategy of their company. When a contractor is planning on acquiring a piece of equipment, they should sit down with a trusted dealer partner, as well as their financial advisor, to determine the best course of action.