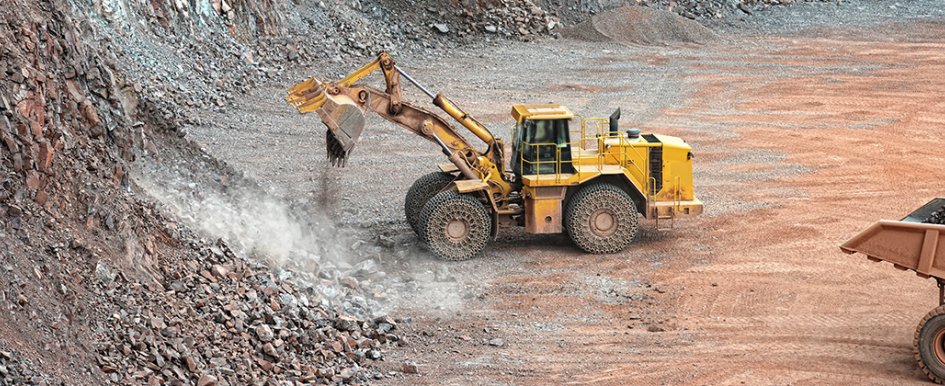 Using telematics & analytics to help manage equipment acquisition
Underutilized equipment costs your business money, whether it is sitting on your lot or idling on a jobsite. Not having the right mix of equipment can leave your staff and your project to deal with expensive downtime. How can you determine which pieces you need to buy, rent or sell? This is where telematics and analytics can help. In the past, construction fleet managers have used educated estimates and back-of-napkin calculations to determine what equipment mix is the most efficient. Companies have used spreadsheets to keep their information digitally organized. However, the data entered into those spreadsheets remained limited—until now. Today, managers have access to a wealth of useful information. In particular, they have access to the actual use data that is captured from the equipment itself.
Telematics Data
Your equipment has an engine-monitoring computer called the Controller Area Network, or CAN bus, which is a network of controllers that connect to devices, sensors and actuators. The CAN bus replaced the older, point-to-point wiring that could not accommodate the increasing number of electronics being added to on-highway trucks, off-highway equipment and construction equipment. It is basically a message protocol that permits communications without the need for access to a central computer. The standard for CAN communications is J1939, which is comprised of a physical layer, a data link layer and an application layer. This message network actually broadcasts and openly transmits the data, unless directed to a destination by including a specific address. By connecting a device to the system, this telematics data can be captured and accessed via embedded software.
This connection point allows telematics devices to monitor equipment operation and component performance during field use. Typical telematics data includes equipment operation time, battery voltage, oil and coolant temperature, engine load, fuel consumption, input/output monitoring, hydraulics activity and other application-specific measurements.
However, the data by itself only provides one dimension of usage. To get better insight into how the equipment is being used, you need to combine that data with other performance metrics from an asset management system.
Performance Metrics
By adding GPS location information and operator identification to the telematics information, you will have access to performance-specific metrics, including:
Hours of use—To determine general health, review engine hours for equipment versus vehicle mileage. (this information is also good for providing accurate invoicing)
Idle time—This data can indicate underutilized equipment and staff at a jobsite
Fuel usage—High idling times can bump up your fuel usage and indicate other potential problems going on with the equipment
Distances traveled—This information can reveal equipment traveling too often across a site, where an additional piece could improve efficiencies
Equipment utilization—Similar to hours of use, this data provides a real-time overview of machine usage
Operator behavior—Hard usage, such as braking and acceleration, can increase the wear and tear on equipment
These measurements can be monitored at the equipment level or across the entire fleet to see actual activity levels and verify expected performance. Most asset management software provides dashboard monitoring tools to give a real-time display of these and many other performance metrics.
Applied Analytics
Performance metrics provide a timely view of what is happening, but what about when you have operational questions to answer or are planning for future projects? All of that collected data becomes extremely useful when making strategic, operational decisions. Analytics tools can help fleet managers study operating trends and equipment-use history to find out what was happening when, with what equipment and by whom. This information can be evaluated over time, by job, machine, customer and employee, in order to determine the following:
Where is there wasted capacity that can be redeployed to improve utilization?
What equipment is being abused or misused?
What maintenance is needed, and how can it best be scheduled?
Data Integration
Most businesses use multiple software products to manage operations. Accounting, job management, customer relationship management (CRM), asset management and workforce management software are just a few of the products used to keep businesses running efficiently. These applications often share similar or identical information and can be greatly improved with seamless integration. Asset and fleet management applications should comply with the Association of Equipment Manufacturers (AEM) and the Association of Equipment Management Professionals (AEMP) published integration standards. These standards allow different applications to easily share data and make your construction operation run more efficiently.
Right-Sizing Your Fleet
With data integration, you can evaluate the mix of equipment that you will need for the next job or coming year. Review your fleet's performance metrics by project, type of equipment and individual pieces to answer questions such as which type of project had the highest utilization rate or what equipment had the lowest hours of use. The results of this analysis, combined with operational software to add in a financial component, may show where you have too many backhoes or not enough excavators.
By evaluating these trends, you can determine how many of each equipment type will be needed and whether or not it is fiscally better to rent or buy. Additionally, this relates directly to operator manpower. Paying a machine operator when they do not have a machine to use can hurt margins and deadlines.
Lastly, by looking at depreciation and overall lifetime value, telematics data can help you decide when you should sell your used equipment. Plus, you will have the usage history from your system to get the best price for any equipment you decide to sell. Overall utilization comparison is far reaching as it relates to simply keeping a machine in good health.
Data visibility is critical to know your fleet better than ever. Combining engine telematics data with operational information provides insight into current business performance that was not available in the past. New analytics tools allow for rapid use of this collected data to make more informed business planning decisions. Standard integration protocols, like those established by AEMP, allow sharing of data between the business systems used in your operation. These recent advancements in data, analysis and integration methods provide the construction business owner with the knowledge needed to run a more efficient and effective enterprise.