Follow these tips to find a CUL that complements your existing fleet
Consider the compact utility loader (CUL) the construction equipment equivalent of a Swiss army knife. The compact utility loader is a multi-purpose machine, utilizing a variety of attachments to tackle a range of landscape and construction applications. The first compact utility loaders entered the U.S. market almost two decades ago. Since that time, contractors have realized the tremendous potential for these machines because they can maximize manpower, increase efficiency, maneuver in tight spaces and handle a number of applications due to the broad range of attachments.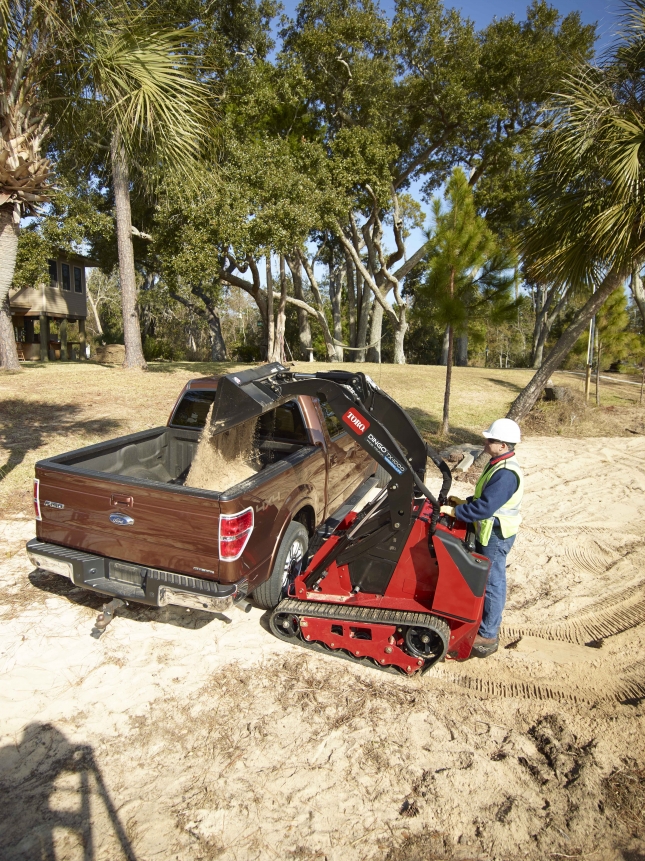 Weigh The Options  If you're considering purchasing a compact utility loader for your fleet, make certain to evaluate your equipment options. Many factors should weigh into the selection decision, with the three most critical being ease of operation, versatility of attachments and after-sale support. Additionally, many contractors are faced with the decision of selecting either a compact utility loader or their beefier cousin, the skid steer loader. Each application warrants different tools, and it is up to the contractor to decide which piece of equipment best fits the need of the job. That being said, on jobsites where space is at a premium, a contractor may opt for the more streamlined frame and increased maneuverability that only a compact utility loader can provide. Depending on the jobsite, a full-sized skid steer loader may be too large to carry out the functions of the job efficiently. Furthermore, increasing lift capacities of compact utility loaders also give contractors the ability to do more with a CUL than ever before, and at a significantly lower price. Keep It Simple  When comparing CULs, ease of operation is an important factor to consider. It is important for a contractor to remember that numerous operators with a variety of skill levels may be operating jobsite equipment, and even the most novice of operators should be able to understand the basic operation quickly. Furthermore, easy-to-understand controls equate to more productive workers. With a variety of control options on the market, the best advice is to choose a CUL that is well-labeled and designed, easy to understand and offers a comfortable and familiar feel to the operator.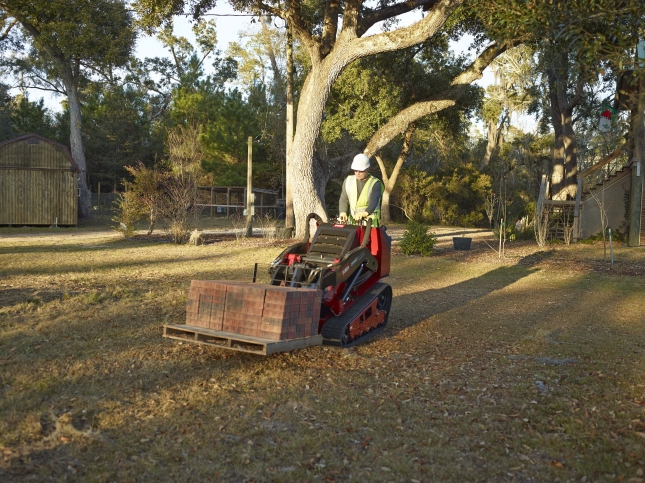 Most wheeled units feature a control system of valves similar to that of a typical skid steer. Though not as simple as the T-bar system found on some tracked models, the valves provide familiar operation to those accustomed to using a skid steer. The five valves manipulate the wheels, provide zero-turn capabilities and control the lift and tilt of the bucket and base plate. An auxiliary handle controls hydraulic attachments. These controls allow the user to regulate and direct the hydraulic flow and enable optimum operation of such attachments as augers and trenchers. Attachments  It can be said that a compact utility loader is only as good as its attachments. When making a purchase, consider the features of the base unit, but also the manufacturer's breadth of attachments and their potential, capability and willingness to grow with your business. The most popular attachments are high torque earth augers, trenchers, soil cultivators and hydraulic breakers. With the wide array of attachments available, the compact unit can perform big-machine applications like grading soil or carrying large amounts of material. Even though the hauling capacity of this compact utility loader is less than a skid steer, the bucket attachment allows it to serve, secondarily, as a material-handling machine.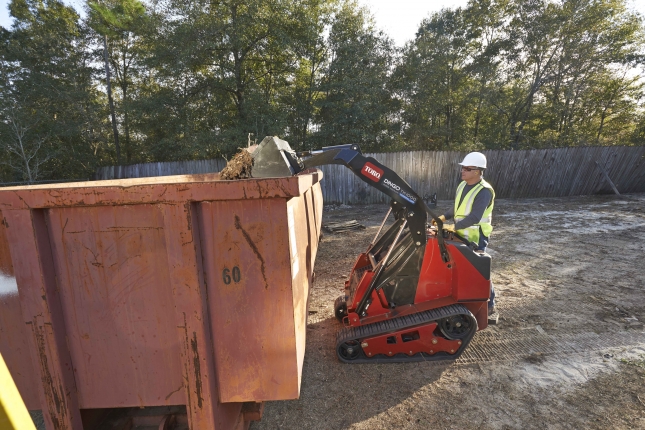 Other Factors  Performance, flexibility and versatility are key, but your equipment is only as good as the support you receive after the sale. That is why the reputation of the manufacturer and the quality of the dealer network require consideration. In addition, the dealer you choose should supply proper safety and operation training. Some dealers set themselves apart with the programs and services they offer, including loaning units while a machine is being serviced or offering a flexible rent-to-own program for additional machine purchases. Many dealers also offer multiple financing options that make purchasing a CUL an affordable way to grow your business. Your dealer will be your key contact after the sale, so make certain you are comfortable with that relationship. What's Right for You? In the case of compact utility loaders, the versatility and opportunity to expand your business offer tremendous opportunity. By carefully exploring your options and product needs, and considering flexibility, opportunity to grow and long-term support, you can choose a new piece of equipment to complement any existing fleet and seriously boost your bottom line.