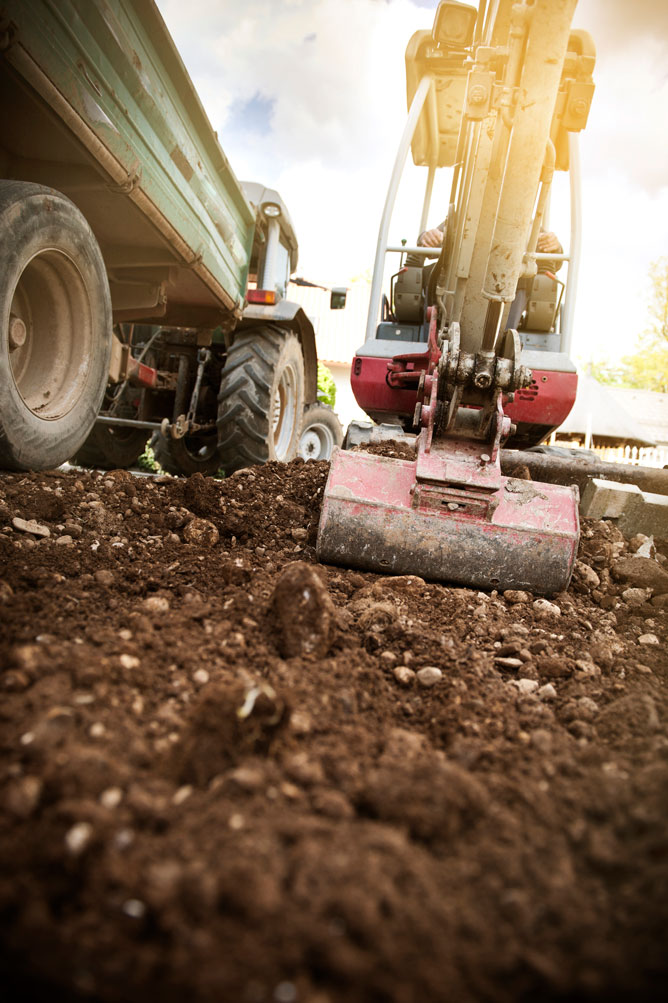 How EPA Tier 4 mandates are driving up equipment prices
Whether you are buying new or used equipment, you are likely to pay more today for machinery than you did in the recent past. The newest Environmental Protection Agency (EPA) Tier 4 mandate is driving up the cost of new machines and making it more of a challenge to find quality used equipment.
Guide to Tier 4
The EPA's tiered series of emissions regulations for off-road engines have been progressing for the past 2 decades, leading to up to the current mandate—Tier 4 Final (T4F). Any new, off-highway equipment with a 50-hp or higher diesel engine must meet the strictest of emissions requirements. This change means new heavy machinery will produce less pollutants, but it also took a tremendous effort from original equipment manufacturers (OEMs) and engine manufacturers to implement. Today's diesel engines are now electronically controlled and make use of an engine control module to regulate an aftertreatment system, which is responsible for controlling soot and NOx gas released into the environment. The switch from mechanical engines to what is on new machines is impressive, but there is also a substantial increase in costs to produce these new machines, in some cases as much as 20 percent. These added costs and concerns from contractors about being the first to own new technology is hurting new equipment sales and driving up the value on Tier 3 and older machines.
Increased Demand of Used Equipment
According to recent member survey conducted by the Independent Equipment Dealers Association (IEDA), its members are seeing a significant increase in demand for pre-emission construction and predicts this trend will continue for the next several years. Some of the equipment categories impacted the most by Tier 4 regulations include excavators, backhoe loaders, wheel loaders, dump trucks, dozers and compact equipment. In many cases, prices for these categories have jumped as much as 20 percent over the past year, and pre-emission machines with low hours are getting hard to find.
"There are two factors driving demand in the used equipment market right now," said Drew Van Brunt, IEDA president and owner of Global Tractor Company in Colleyville, Texas. "First, many buyers are having sticker shock by what new equipment is selling for, and second, many small to midsize contractors don't necessarily embrace change. That combination is inflating pricing on used equipment. It's a trend that will come to a head at some point—probably when there are no longer any low-hour, quality machines available, and Tier 4 machines gain better acceptance."
Van Brunt said that the used equipment market is pretty well picked over, too. "There is a high demand and a dwindling supply," he said. "Used equipment dealers are paying more to acquire them, and contractors are willing to pay more to add to their fleet. It's a bit of a risk for dealers and contractors because it is not likely that these inflated values can be maintained for the life of the machine, and you don't want to be the one who overpaid."
Predictions for Tier 4 Equipment Resale Value
Another concern buyers have about Tier 4 equipment is how they will maintain their value in the used equipment market. IEDA members all agree that it is too soon to know exactly how well these machines will hold their value because there are just not enough units in the market.
"We're just beginning to see Tier 4 Interim enter the used equipment market for large equipment categories," said Van Brunt. "These machines came after Tier 3 units, but before Tier 4 Final models. I think buyers are accepting of those machines and understand why they are paying more for them. It's a positive indication of things to come, but until buyers are confident that manufacturers have worked out all the 'bugs,' many contractors will continue to delay buying those machines."
A few industrywide, Tier 4-related concerns shared between dealers and contractors are the lack of information and training about how these machines work and how to service them when something goes wrong. Often, larger Tier 4 equipment requires the machine to perform a regeneration cycle, where additional pollutants are burned off. During that period, machine operation is halted. However, if something goes wrong during this cycle, an error code is often tripped, which requires a trained service person from the manufacturer or dealer to reset it. Of course, this means downtime for contractors and added expense to reset a sensor.
"To gain wide acceptance, manufacturers need to do more to educate their customers about these new machine behaviors, as well as make training and tools available so contractors can perform the work themselves," said Van Brunt.
The value of used Tier 4 machines will also be impacted by how well these machines resell over a lifetime. "The lifecycle of large machinery includes being bought and sold several times," said Van Brunt. "After these machines accumulate more hours than contractors in the United States are comfortable with, large equipment often finds new homes in developing countries. This lifecycle may not hold true for Tier 4 machines. These units require low-sulfur diesel, which isn't widely available in developing countries. The lack of a clean fuel source will damage the engine and the aftertreatment system. To sell Tier 4 machines into these markets, the seller must pay to have some type of conversion kit added to the machine—once again affecting the potential residual value."
These factors make it difficult to predict how Tier 4 machines will hold their value in the future. However, at some point, everyone must embrace the changes in the market. Tier 4 machines have several advantages over older units and are more environmentally friendly.
What to Buy Now
If you are in the market for equipment, buying quality, used machines is always a great option. When you take possession of a new machine, your residual value drops almost immediately. In addition, many new machines require a bit of a break-in period to get all the kinks worked out. While those repairs are covered by the manufacturer warranty, it is still an annoyance for owners. With slightly used machines, the previous owner has likely worked those issues out.
Getting the Best Value on Used
With the growing demand for used equipment, it is getting to be more challenging to find exactly what you want at a price you are willing to pay. Used equipment auctions have grown in popularity over the last decade, and many buyers think they are the best place to get a good deal.
However, you are often bidding against a handful of other buyers who are also looking to get a deal, which drives up the costs and could leave you stuck with a machine you may have paid too much for in the end. If you want to avoid all the hustle and bustle of the auction, consider reaching out to an independent equipment dealer that primarily buys and sells used machinery. These dealers have a great pulse on the market and can help you find exactly what you are looking for at a fair market price.