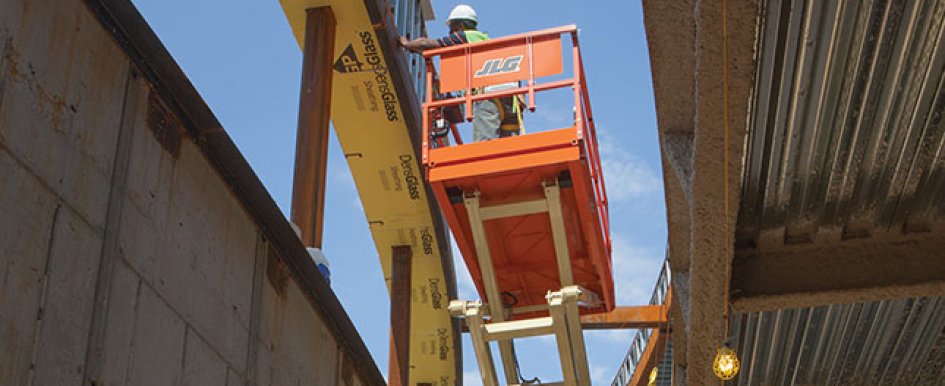 This alternative to buying brand-new machines helps contractors keep assets in peak condition and affordably expand their fleets.
Maintaining a youthful, up-to-date fleet of boom lifts and telehandlers is good for business. Shiny machines in good working order keep your operators happy and help minimize maintenance costs. But purchasing new equipment every year isn't an option for most owners. Even if it is, it's not always fiscally sensible. Reconditioning equipment you already own or purchasing reconditioned units allows business owners to keep their assets in peak working condition or affordably expand their fleets. The current economy makes both of these options appealing as owners are keeping equipment longer.
To take full advantage of reconditioned equipment, contractors must understand exactly what reconditioning entails. The scope of work associated with the process can vary from one service provider to another. For some, reconditioning is simply putting new paint and tires on a machine. For others, factory reconditioning programs 
follow strict original equipment manufacturer (OEM) guidelines, restoring machines to like-new condition.
Buying reconditioned equipment also is not the same as buying equipment that is simply labeled as used. Used equipment is just that—often, no maintenance or refurbishment has been performed. Reconditioned equipment, on the other hand, has been revamped to offset the effects of wear and tear on used equipment. Again, the degree to which a machine has been reconditioned can vary widely.
Buying used versus reconditioned can mean the difference between a machine that has only been power-washed and one that has been returned to its original factory condition—or some degree in between. It can also be the difference between a "buyer beware" experience and buying a unit that is warranted and supported after the sale.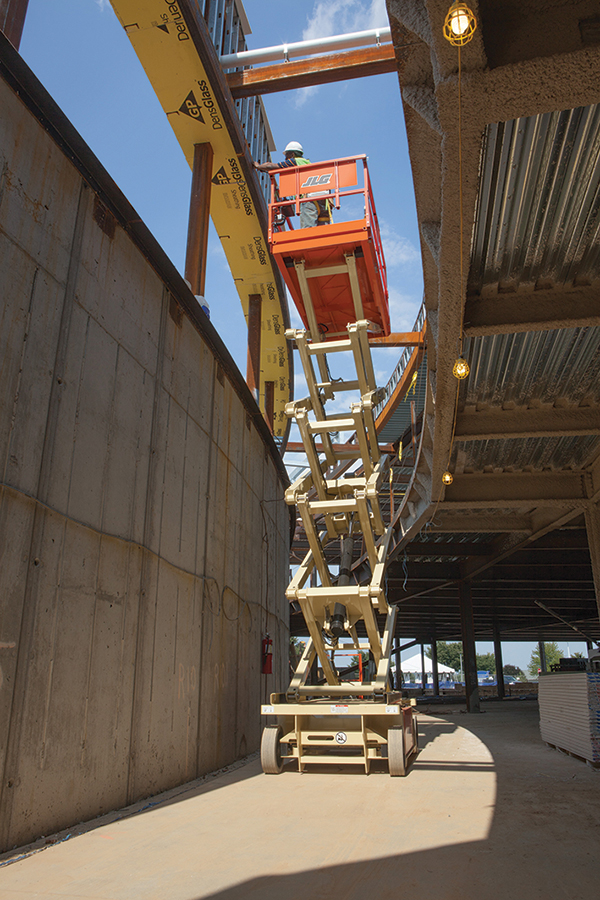 Benefits of Reconditioning
When does it make sense to recondition an asset rather than purchase new? Budget constraints usually drive this decision. Reconditioning is typically less expensive than purchasing new. Depending on the equipment, an owner may be able to recondition two assets for the same price as buying one new. Thus, return on investment is twice that of a single new asset.
Similar financial benefits apply to purchasing reconditioned equipment. When several pieces of equipment are required, reconditioned assets are an efficient way to grow a fleet while effectively managing capital budgets.
Sometimes changing regulations—such as Tier 4 
emissions standards—drive owners to replace equipment that is otherwise in good working order. But, turning over a fleet too early can have a negative financial impact. Reconditioned equipment, on the other hand, provides a good alternative. Tier 2 and Tier 3 engines rebuilt as part of a reconditioning process need only meet the industry standards to which they were originally built. This allows owners to stay compliant while getting more use out of equipment and maximizing their investment.
Reconditioning can also be considered a green alternative to disposing of a machine. It reduces the amount of material destined for landfills, and reconditioning saves 12 tons of steel, water and other resources when compared to manufacturing a new unit.
Reconditioning for All?
Not every boom or telehandler is a good candidate for reconditioning. Although an OEM should be able to rebuild a piece of equipment from the ground up and restore it to like-new condition, reconditioning is not always practical. Major structural damage or other problems may make repairs too costly. That's why a good reconditioning program involves two levels of inspection. The first begins with a thorough inspection of the frame and all readily visible components. A second inspection after teardown will reveal all the repairs a machine will need. Armed with this information, owners can make informed decisions on whether reconditioning makes sense for their fleet.
The best factory reconditioning programs include a 
rigorous process that tears a machine down to the frame and looks at four major systems: electrical, hydraulic, drive train and structural components. Boom structures also should be completely disassembled and engines removed, evaluated and resealed or rebuilt.
A comprehensive reconditioning program also evaluates an extensive list of other components—such as batteries, cables, chains, alarms, filters, hoses, cylinders, transmissions, axles and brakes—and adjusts, reseals or replaces them. Replacing them with OEM parts ensures that the components are factory-approved.
How to Choose
When evaluating reconditioning programs, look for one
that inspects the completed machine to American National Standards Institute (ANSI) and Occupational Safety and Health Administration (OSHA) standards. The work should include blasting parts to remove old paint before recoating and reassembling. Look for a provider that restores to new or replaces structural elements, including the following:
seat and seat belts
steering wheel and horn button
wear pads
chains
sheaves
fork bars and forks
pins and bushings
mirrors
mufflers and exhaust pipes
bellows and knobs on controllers
tires
fiberglass hoods
The provider should also perform an oil analysis and a cooling system flush and fill.
A factory reconditioning program should test the reconditioned machine to its new equipment standards, ensuring that the equipment is the same quality as a new unit coming off the production line.
Business owners should also determine if the provider stands behind its reconditioning services with a warranty. Some cover machines for 12 months, which is the same period as most new equipment.
Buying Reconditioned Equipment
If you're thinking about buying a reconditioned unit, start by asking a few questions:
What is my budget?
How long do I plan to keep this asset?
How is the machine going to be used?
If you've decided to purchase a reconditioned machine, ask the vendor about the scope of their reconditioning work. What is included in their process? Understanding the vendor's process will help you decide whether the 
machine is worth the purchase price.
Other questions include:
Can the seller supply references of other customers who have purchased a reconditioned unit?
Does the seller provide after-sales support?
Was the machine reconditioned by an OEM?
Does the reconditioned machine meet ANSI and OSHA standards?
Is there a warranty, and if so, what does it cover?
What can you expect in terms of life expectancy from the machine?
Is a history of the machine available? If not, can the seller describe anything unusual that was discovered during the reconditioning process?
Can you test drive the machine?
The demand for reconditioning programs and reconditioned equipment continues to grow. This alternative to purchasing new equipment allows construction business owners to better manage their fleets and their capital 
investments. But the benefits of reconditioned equipment are only as good as the vendor that supplies them and the scope of work performed. As an owner, you must 
understand your needs, investigate your options, research vendors and their offerings, and then make an informed decision about your equipment inventory.