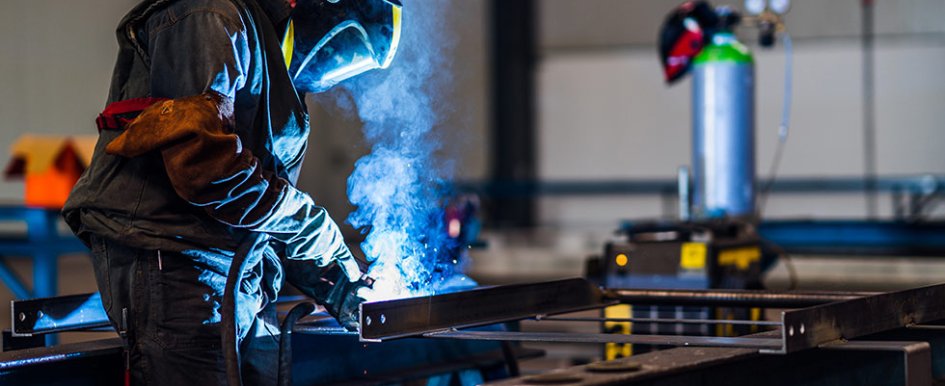 Exploring the post-pandemic workforce & industry demand
The past three years have shown the world what many of us already knew: Skilled trade jobs directly and indirectly impact nearly every facet of American life. 
It's nearly impossible to watch the news without hearing stories about jobs, the economy and the workforce in general. In our post-pandemic world, people across multiple generations upset the apple cart when it came to the "great resignation."  However, one thing has been clearer than the sunshine on a fresh spring day — skilled trades have emerged as an area of focus for not only business and political leaders, but for the individuals who are entering the workforce and making decisions about their careers. 
Let's take a closer look at what sets our industry apart and why skilled trades are more important than ever. 
1. There is a growing demand for a skilled trade workforce. 
According to ManpowerGroup, skilled trades are the hardest positions to fill. In addition, a large number of skilled trade workers are nearing or at retirement age. This means there is a large gap in employment that will need to be filled on top of the gap that already exists today. Only one in five students graduating from high school have indicated an interest in pursuing a skilled trade — causing alarm that is rippling through a variety of industries. Today, the high demand for skilled trade workers means the opportunity for increased earnings, the ability to take advantage of flexibility that may not have previously existed in certain markets, and long-term job security as it's been proven that skilled trade positions are not going anywhere anytime soon. 
2. The work is fulfilling. 
Talk to the dedicated people who build and solve problems with their hands every day, and they'll most likely tell
you the work is fulfilling and gratifying. There is something uniquely rewarding about using your problem-solving skills and creating solutions in a real-life environment where you can experience direct results. Whether you're moving dirt on a jobsite, meticulously placing metal on an assembly line, or operating multimillion-dollar equipment to build homes and commercial buildings, the process of making something from nothing creates fulfillment that is difficult to replicate. 
3. Opportunities for professional growth. 
Whether individuals who enter the skilled trades arena are completing apprenticeships or joining larger programs and corporations, there is incredible opportunity for growth. Organizations are investing in their employees to grow their skills and create strong company cultures. They're also working to attract new, talented workers while progressing their existing workforce. Skilled trade workers can branch out on their own, operate their own businesses and obtain their own market share. Or, employees can climb corporate ladders and move into leadership roles, manage manufacturing teams and help train and educate the next generation. 
4. There is a newfound appreciation for the skilled trade workforce.
If COVID-19 taught us anything, it's that nearly every aspect of American life is touched by the skilled trades. 
The reality is, in many instances, that life must carry on. Our nation's skilled workforce continued to answer the call when it came to delivering supplies and products to grocery stores, transporting important materials and equipment to construction sites and keeping the power grid running across the country. The skilled trades sector has achieved such a heightened awareness that mainstream media and production agencies have highlighted the people who are making it all possible. For example, in partnership with 3M, filmmaker Julio Palacio and host Vivica A. Fox created a docuseries called "Skilled," which strives to fight the stigma sometimes associated with trade schools and skilled trades. 
The bottom line is that skilled trades are crucial to our way of life, and the people who fill these positions make a profound impact on the communities around them. There is no doubt that blue-collar work has played an integral part in our nation's history, and the world has learned that it will also play an essential role in our future.