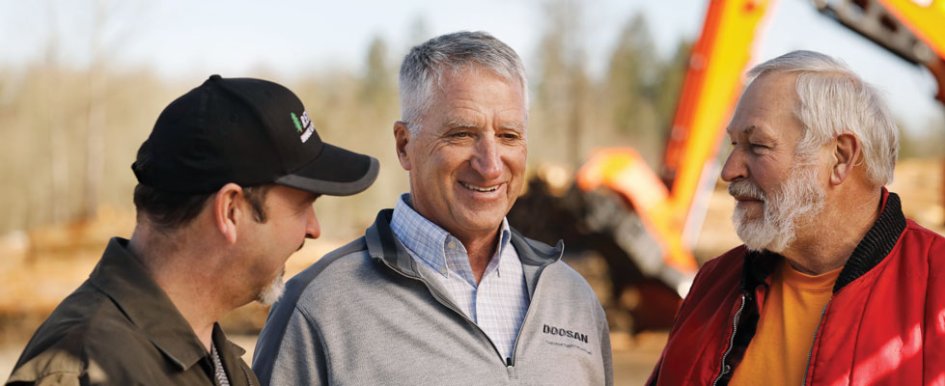 The benefits of a strong & lasting equipment partnership
"You don't just marry the individual; you marry the whole family."
Whether the old adage is true about marriage or not, a similar dynamic certainly applies to today's construction equipment. You don't just shop for an excavator or a wheel loader—you shop for the whole dealership.
Dealers increasingly play critical roles in the success of the contractors who buy from them, becoming ongoing partners for parts, maintenance, telematics support and more.
When buying a machine means entering a years-long business relationship, there's more to consider than just machine specs. Here's how to navigate the dealer selection process to find both the machine and the support that will best back your business long term.
When Choosing a Brand Is Choosing a Dealer
Because most equipment manufacturers set up their dealer networks geographically, you're only likely to have one dealer per equipment manufacturer in your area. Choosing between brands often means choosing between dealers. But as the machines in the industry evolve, the gaps between their specifications are getting smaller. As such, dealers are factoring more and more into the equation for many business owners looking to buy.
That means your biggest objective is finding the best business partner. You want a dealer who will view you not just as a sale, but as a service commitment, offering proactive, long-term support. Whether through a warranty period, a financing period or beyond, finding an equipment dealer who delivers on parts and service will protect your uptime and your bottom line. It's no small factor in choosing a machine.
A dealer's size isn't predictive of service. You may prefer to work with a small mom-and-pop dealership or a larger enterprise dealer with a main branch and satellite locations. The latter can be particularly beneficial if you work in a large geographical area, when you may need parts and service from more than one branch. So, how do you size them up?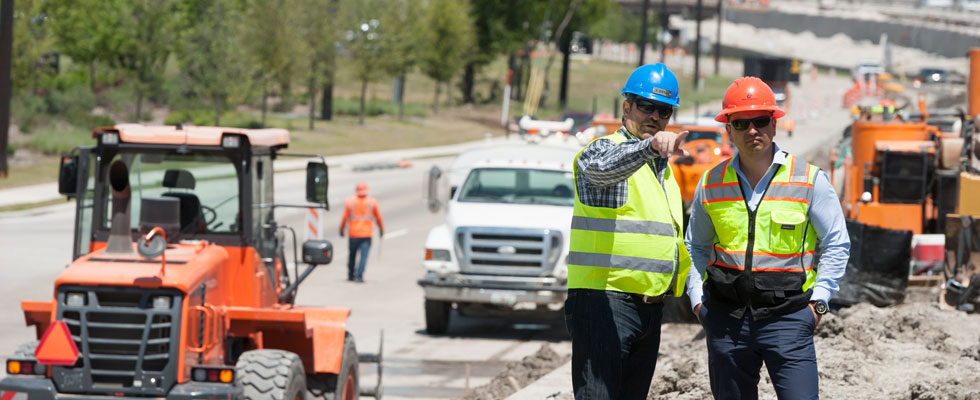 Make a Short List & Then Make It Shorter
When you start looking at dealerships, the map matters most. Look at where your business is located and consider which dealerships are positioned, quite literally, to support you best. Especially in larger metro areas, a dealership on the north side of the city may not be your best bet if your business is located in a southern suburb. And if you work regionally, consider whether a dealership with multiple locations across the state or in a multistate area may be the best fit.
Once you have a few options, ask around. If you have industry peers in the area, they will likely have thoughts on a given dealer. Online reviews abound, too, offering a glimpse into the good, the bad and the ugly behind many businesses—just make sure to take them with a grain of salt.
Next, it's time to visit in person. Walking into a facility should prove to be a good gut check. Is their space clean? Is it well lit? Are the shelves stocked with parts? Everything down to the way you're greeted upon entry can offer hints at a dealership's overall customer experience.
Once you're one-on-one with a company representative, ask every question you have—about the machine, of course, but about service capabilities, too. How many technicians work there? What are their experience levels? How does telematics factor into a dealer's support process? How long does it take the dealer to dispatch service in the field?
Like Every Relationship, It's a Two-Way Street
After all your research and questioning, it's important to keep expectations realistic. You may find a dealer who knocks it out of the park for you in every area, every time. You may also experience a dealer that makes mistakes from time to time. But that should be relatively rare over the long haul, and how a dealership rights such wrongs will go a long way toward determining your future business with it.
That said, the dealer is entering into a relationship with you, too. And the customer isn't always right—or at least, it isn't always the right fit. Personalities might not mesh. Skill sets might not align. These are all things to consider, from your perspective and theirs. It's not just about what the dealership can do, but how you fit together as well.
With the purchase of a new machine, you and the dealer will ultimately enter a business relationship for the foreseeable future. And like any relationship, it will require honest communication and understanding along the way. A mutual commitment to that will result in a solid partnership that's mutually beneficial as well—for your business and theirs.