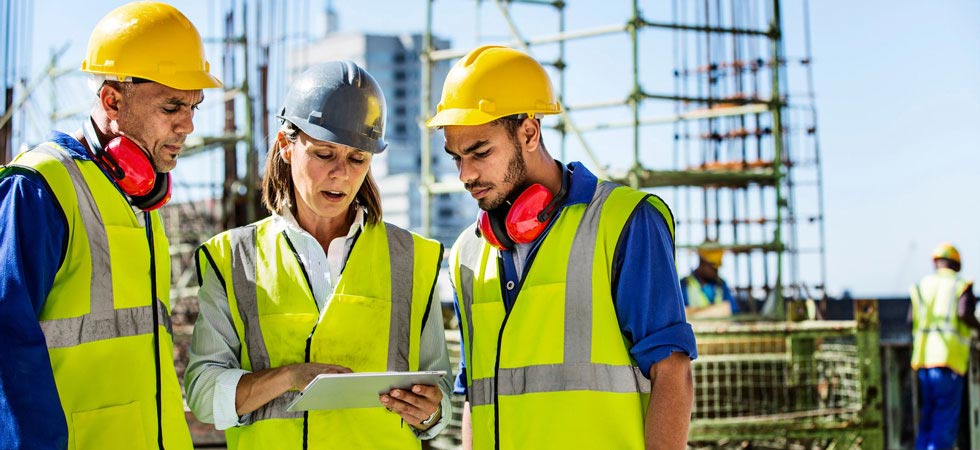 Key advantages of digging into your data
Modern contractors are awash in data and information — from hours and costs input through payroll and accounting in the back office to labor, equipment and material data collected out in the field. Given the sheer volume of data, it can be difficult for contractors to manage their information, much less make it meaningful and useful.
Not using data effectively can have grave consequences for contractors who are already operating with slim margins. From causing rework to putting projects behind schedule or over budget to replacing costly equipment assets due to misuse and mismanagement, most contractors simply can't afford not to optimize their data.
However, some contractors today have embraced modern construction data and workflow solutions. Yet, some are still only using enterprise resource planning (ERP) software restricted to back-office operations rather than leveraging the cloud to extend the power of data and workflows to all project stakeholders, particularly those out in the field.
The cloud is also powering today's mobile analytic applications, which up the ante on construction information and intelligence by making advanced data easily accessible, editable and shareable on virtually any mobile device in real time, regardless of one's location.
With powerful data and analytics literally at your fingertips, everyone in the organization can quickly and easily see the progress on a project overall, as well as how more specific functions of a project are faring, helping to drive more predictable and profitable projects.
While the benefits of mobile analytics apply across the jobsite, below are some of the key advantages they bring to both equipment management and construction field operations — two aspects of a construction job that occur well beyond the confines of an office.
From finding out which labor, equipment and materials to switch out to avoid profit fade, to the ability to see actual versus estimated job progress, mobile analytics provide more intelligent, actionable data that enables quicker and more profitable decision making.
Optimizes Equipment Usage for Greater Profitability
Being able to access and analyze data on the go means that all team members can immediately discover and use the insights found within the data. For workers out in the field, data can be easily captured and immediately relayed to everyone across the organization, helping to provide a single source of truth and a collaborative communication flow between the back office, field and extended project teams.
This is particularly helpful for equipment, which is only profitable when it's being used, making it vital to track the hundreds, if not thousands, of pieces of equipment that are being utilized in a given day. With mobile analytics, every piece of equipment can be tracked and monitored by location and usage, as well as updated with the latest project design. This helps ensure that all equipment is being optimized to its full potential and projects are completed according to the right specifications, minimizing rework and increasing profits.
Mobile analytics also enables contractors to track equipment maintenance and failures more easily, further optimizing their use and life span. Maintenance can be automated against a set schedule, helping to make sure that each piece of equipment is serviced on time, and if a backhoe dies in the field, a ticket can be submitted immediately to send out a replacement so that the job progress isn't stalled.
A buy/rent/sell analysis is also available through mobile analytics, helping contractors better determine what to do with their equipment based on its age and usage given current market demands. This helps contractors find their equipment management "sweet spot," where fleets can be optimized for maximum performance and profitability.
Greater Visibility Enhances Productivity
In addition to tracking and optimizing equipment and its usage, mobile analytics are also great at providing more immediate visibility into construction field operations. This includes tracking productivity and what's been planned versus what's been completed.
With productivity reporting, a foreman can enter the labor hours his team worked for the day and see how they compared to what was estimated to be completed during the same time frame. Alternatively, a cab operator working an excavator can see a visual scan of planned versus actual progress, providing stats related to the percentage completed, work remaining, as well as a cut/fill map of progress to date.
Having a real-time progress report drastically speeds up the feedback timeline, enabling contractors to make quick changes to the job, helping it stay on track and on budget. For example, if production is down for the day, additional people or equipment could be added. The productivity report could also show that the job was running behind because it had less people, older equipment, was a more complex job or that the estimate was off.
These metrics ultimately help contractors understand what's happening on the jobsite in real time, enabling them to make immediate adjustments to current jobs, while also giving them knowledge and insights to apply toward future projects.
Greater Security With the Cloud
Another benefit of mobile analytics is that they're increasingly connected to, or offered as part of connected, cloud-based construction management suites, which are considered more secure given the extensive security measures and protocols maintained by cloud vendors.
Leading cloud vendors consistently monitor and plan for the latest security threats, and they implement security protocols like multifactor authentication, rich-access permission features and encrypted security, making data accessible only to the sources that should have access to it.
These protocols far surpass the level most contractors are able to provide themselves with on-premise data storage, particularly if they don't have a dedicated information technology (IT) person on-site who is solely devoted to preventing a cybersecurity attack.
Because cloud storage is located off-site, data can also be restored should an accident, natural disaster or other incident occur, and it's regularly backed up so that business can keep moving should an unforeseen event happen.
The Time to Adopt Mobile Analytics Is Now
Given today's ever-competitive business environment, contractors need all the help they can get to maximize their operations and keep their profits in the black. Today's analytic solutions, mobile technologies and cloud-based software applications provide the competitive edge contractors need to stay on top of the game through real-time reporting, accurate data and anytime, anywhere access.
Those who haven't adopted these solutions will soon be outpaced as competitors with updated technology and advanced analytic tools win more work, leaving disconnected contractors behind.